In the UK, we're facing the worst cost of living crisis in many years. With rapid increases in the cost of energy, food and transport, many people are struggling to get by. The UK Government is prioritising growth, but it must also provide better support to people, especially those on low incomes or at risk of poverty. And continued investment in active travel can help achieve this.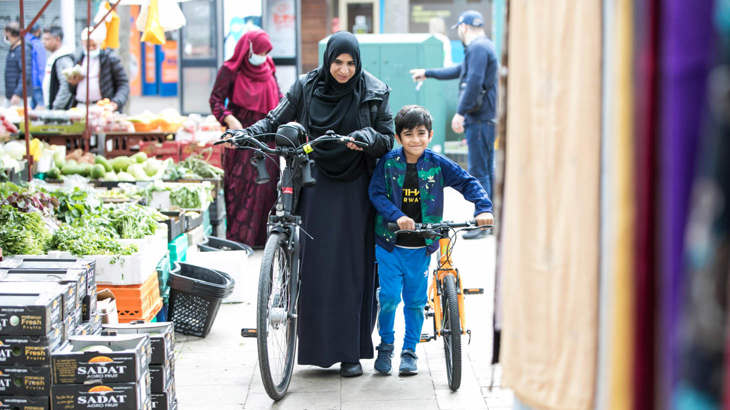 People should be able to walk, wheel or cycle to access the things they need.
The cost of running a car is becoming unaffordable for many people, putting them at risk of transport poverty.
It is vital that we do more to help people on low incomes to walk, wheel or cycle to access the things they need.
We also need to help those who own a car to save money by leaving their cars at home and walking, wheeling, or cycling more.
That's why we're calling on the UK Government to continue its multi-year investment in walking, wheeling and cycling.
This will help ensure our transport system is more sustainable and resilient for the longer term.
Walking, wheeling and cycling benefits people and the economy
Evidence clearly shows the benefits from walking and cycling for the economy.
These include increased spending on the high street and town centres, benefits to employers, reduced costs for the NHS from greater physical activity, and reduced congestion.
Sustrans' Walking and Cycling Index showed that in 2021, walking, wheeling and cycling created £6.5 billion in economic benefit for individuals and society across the areas surveyed.*
Extrapolating these figures to the whole of the UK, assuming similar walking, wheeling and cycling levels, equates to an overall annual benefit of around £36.5 billion.
Making it easier to walk, wheel and cycle is therefore an important step to help people through the cost of living crisis and to grow our economy.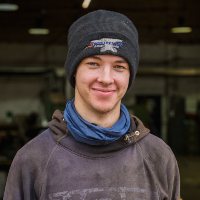 Leon Bentley, Greater Cambridge
I am a 19 year old welder/fabricator/blacksmith and without the ability to cycle to work I never could've even considered applying for my job.
My commute is 11 miles each way.
I take full advantage of the cycle infrastructure in and around Cambridge.
The benefits of cycling permeate every part of my life and I really do owe that to growing up in a true cycling city.
Walking, wheeling and cycling must be made equitable
There is a huge potential for many more trips to be walked, wheeled or cycled.
Many people want to travel more actively, but access to a cycle, the accessibility of pavements, or safety concerns prevent them from doing so.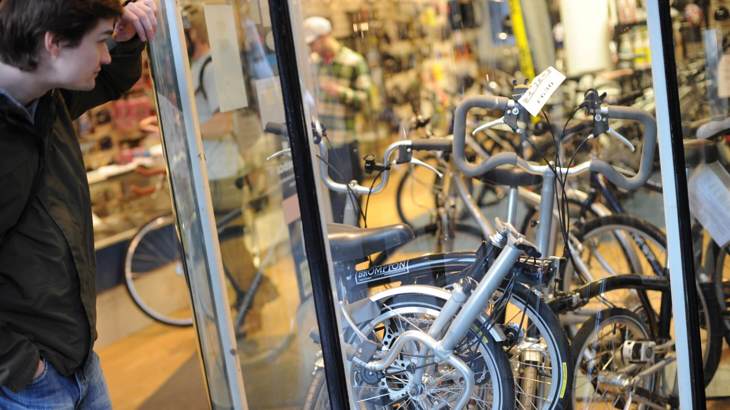 Financial assistance should be provided for the purchase and maintenance of cycles and mobility aids.
Although it is generally cheaper to walk, wheel, or cycle than to drive a car, it is prohibitively expensive for many people to buy and maintain a bicycle or a suitable mobility aid.
There are also significant obstacles associated with road safety and personal safety.
In comparison to 74% of people in managerial or professional occupations, only 41% of people on low incomes rate their local area as good for cycling safety and only 61% rate it good for walking or wheeling safety.
Finally, we need to make our pavements more inclusive and accessible with places to stop and rest.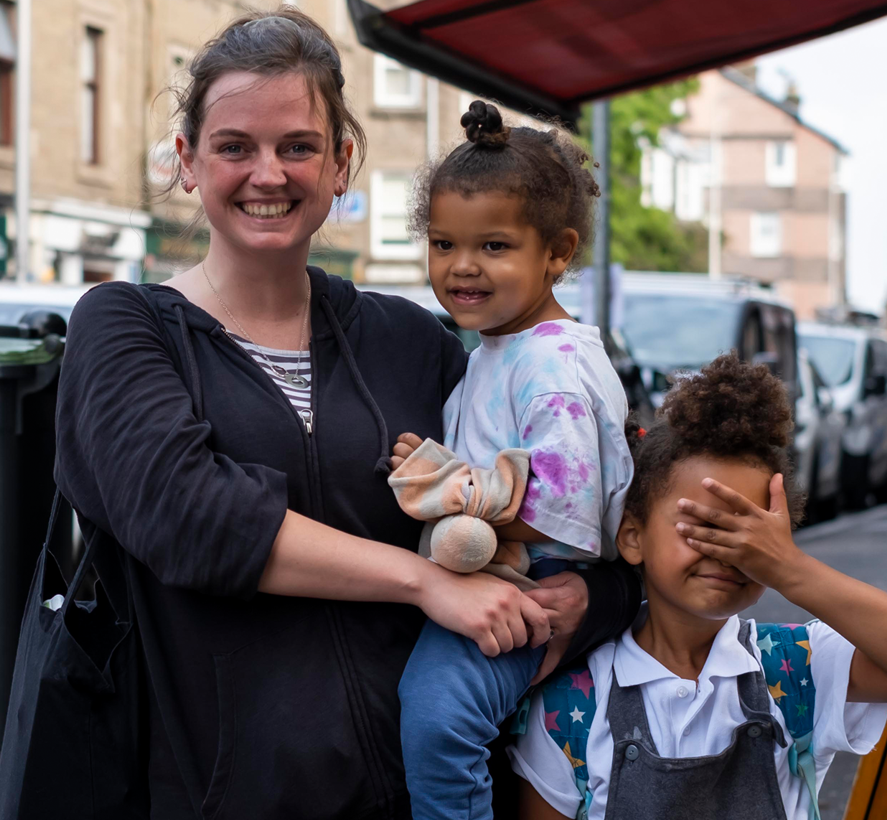 Claire, Dundee
Walking around Perth Road can be difficult with two children.
The footpath is very narrow, especially when I walk with a buggy.
I think one of the solutions to improve walking on Perth Road would be to widen the pavement and reduce car speed and traffic.
Our recommendations
This report outlines a series of recommendations that the UK Government, devolved governments and associated transport authorities must implement to help people reduce their transport costs through encouraging a modal shift to walking, wheeling and cycling.


1. Introduce a payment scheme to help people walk, wheel or cycle
The scheme should be designed to ensure households at risk of financial difficulty are provided with targeted support to buy, subsidise or repair equipment for walking, wheeling and cycling.
Vouchers contributing towards the cost of clothing, equipment and cycle and mobility maintenance would be redeemable at retailers and benefit the UK economy
Financial support towards mobility aids, including wheelchairs, mobility scooters and canes should also be considered. 


2. Create a dedicated pavement fund to improve accessibility and quality
Many people find it challenging to walk or wheel around their own neighbourhood, or even reach the end of their road.
We need a pavement fund to help local transport authorities to improve pavements and make them more inclusive, accessible, and safe.


3. Prohibit pavement parking outside of London
Pavement parking is discriminatory against wheelchair and mobility scooter users, other disabled people, those with visual impairments, and many more.
We need the Government to act in England prohibiting pavement parking immediately.


4. Roll out secure cycle storage for cycles and mobility aids
In social housing, 46% of residents are unlikely to have suitable space to store bicycles.
Many disabled individuals also have difficulty storing mobility aids like wheelchairs, scooters, and adapted bicycles.
We need to provide free or affordable cycle hangars and storage units for mobility aids throughout the UK, focusing on low-income areas and apartments.


5. Embed walkable neighbourhoods into planning policy across the country
Our recent walkable neighbourhoods report demonstrated we often build new developments in the wrong places, too far away from existing communities and services and at densities too low to support everyday services or public transport routes within them.


6. Make 20mph the default speed in urban areas
By establishing default 20mph limits in our communities, we can reduce the dominance of motor vehicles, especially in disadvantaged areas where fast-moving traffic and on-street parking are prevalent, increasing the risk of a traffic collision.


7. Explore other options to support people
The following other options are available to help people reduce their travel costs, and national and local governments should explore them as well:
Equip local community hubs to offer travel advice and support.
Increased provision of cycle training.
Support primary schools to introduce walking and cycling.
Download the Helping people through the cost of living crisis and growing our economy report (1.4MB pdf).
Take a look at our guide for creating inclusive cycling in cities and towns.