With our help, parents and children at Glebelands Primary School in Leicester marked 2018's Clean Air Day with a street party for the whole community.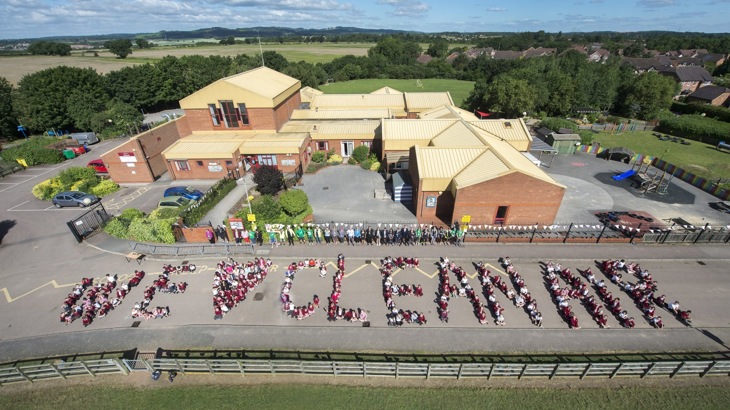 The road next to the school was closed for the day, creating a traffic-free space for pupils, parent and residents to enjoy.
Parents and pupils also got stuck into a range of activities encouraging them to leave their car at home during the school run. These included a Dr Bike session where children were able to bring their bike into school for a free safety check.
We helped to stage the event in conjunction with Leicester City Council, who also fund us through; the Local Access Fund, capital programme funding and school run parking funding to work with local schools. By demonstrating the benefits of active travel we encourage young people from schools across the city to take part in active travel, such as walking and cycling.
Clean Air Day was held on 21 June and is an annual event with schools, businesses and other organisations from across the country taking part. It helps to raise awareness of the problems caused by poor air quality in towns and cities across the UK. It's estimated that up to 40,000 early deaths are attributable to air pollution every year and road transport is responsible for 80% of the pollution where legal limits are being broken.
Nichola Jackson is a Sustrans Schools Cycling Officer in Leicester and helped to coordinate the day. Speaking after the event she said: "The day was fantastic!". 
Over a third of the children arrived by bike or scooter; 59 children and staff arrived by bike and 43 arrived by scooter. In the lead up to the event, the children made bunting with a 'clean air' theme which hung around the school and closed street, had special assemblies, completed the Big Street Survey, and made manifestos and posters to display.
In the afternoon, the event welcomed families and local residents to join in the fun and take part in activities as well as make the most of stalls that partner organisations had set up. The feedback from the school community and local residents was really positive about what a difference the closure had made.
Mr Lee, Headteacher at Glebelands Primary School, said: "It was the highlight of the school year!".