The pandemic has shown without doubt that we all need as much space as possible to be able to get around safely. But not all of the walking and cycling routes in the UK are fully accessible to everyone using them. Our Paths for Everyone Project Manager, Kierson Wise, explains why it is crucial that we remove restrictive barriers on routes as part of our response to the Covid-19 outbreak.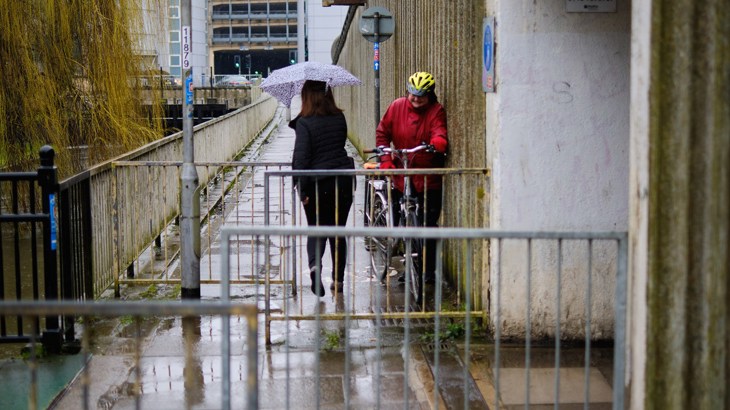 It is over three months since the UK was put into lockdown.
It's clear the way we move around is changing. Recent government statistics show that cycling levels during lockdown rose by up to 300% on some days.
And this resulted in shops barely keeping up with the demand for cycles and parts.
People are also spending more time in their local area, resulting in a much stronger sense of local community.


What the lockdown has taught us so far
With these positives emerging amid the pandemic, the lockdown has also highlighted the following:
We've been using our urban public green spaces more than ever, and they have never been more important for families with young children and people who don't have access to a garden.
We all need as much space as possible to be able to get around safely without a car or with limited capacity on public transport.
The

impact of this crisis

has hit some demographic groups, including older people, BAME communities, those living in deprived areas and

disabled people

, more than others.
In response, the Department for Transport has launched a £250m fund for local authorities in England to help more of their residents make every day journeys by walking, wheeling and cycling.
Some authorities have already taken action and put in place pop-up cycle lanes and wider pavements to separate people from traffic and allow physical distancing.
But more of these kinds of schemes need to happen, and we need them across the country.
And you can read what we think local authorities should be doing in our recent blog.


Small changes have a big impact
A relatively small, low-cost measure that all local authorities and private landowners can carry out is to remove restrictive barriers and access controls.
This will have a big impact on making walking, cycling and wheeling more inclusive, but they may have been overlooked in the current climate.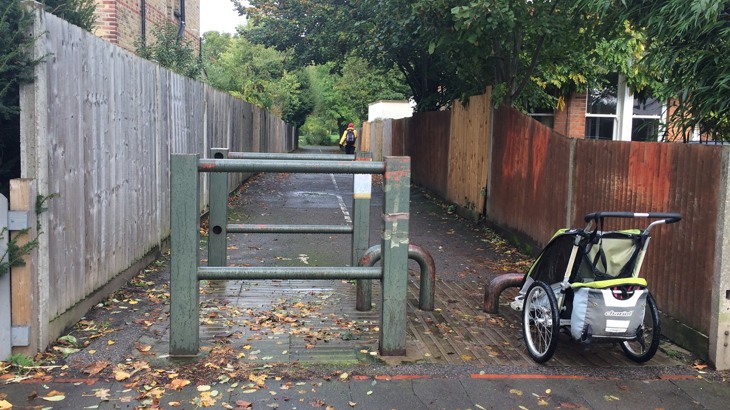 An example of a restrictive barrier near the National Cycle Network in London.
Barriers restrict those who need to get outdoors most
These barriers are everywhere.
They physically stop people who need the mental and physical benefits of public green space the most.
They prevent young families and people who are older or disabled from getting to their local green spaces and from moving actively and sustainably around their neighbourhoods. 
Full and fair access should be for everyone
Barriers create unnecessary bottlenecks for everyone, making it hard for us to keep the two-metre distance whilst we walk, wheel and cycle.
The surfaces provide an extra opportunity for the virus to be passed on.
Right now, especially in our densely populated urban areas, they are very problematic.
They discourage rather than welcome, discriminating against people who use wheelchairs, mobility scooters, handcycles, cargo bikes or pushchairs.
And they prevent full and fair access to our neighbourhoods and green spaces.
Many of these barriers are ineffective and no longer serve their original function for example to prevent motorbike access.
But they continue to inconvenience and exclude people as well as creating spaces that feel unfriendly and unsafe.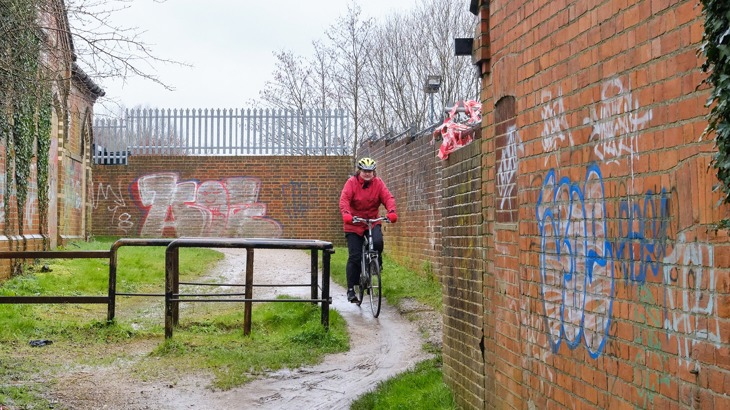 Now is the time to truly open up our paths and parks for people
Let's give people space to move by removing or redesigning restrictive barriers of all kinds.
Some authorities such as Tower Hamlets in London have created more precious space for people.
For example in Victoria Park, by simply opening gates that are usually shut and removing metal chicane barriers.
Small changes like opening gates and taking away barriers and fences make a big difference.
At Sustrans, we have been working with partners across the UK to remove and redesign barriers on the National Cycle Network. We want the Network to be as accessible as it can be - a network of paths for everyone.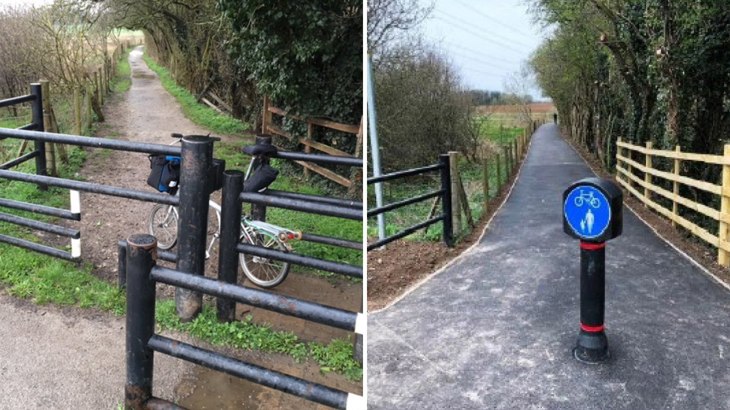 Before (left) and after (right). We recently completely removed a restrictive barrier along National Route 15 near Grantham in Lincolnshire with funding from Highways England.
Take action
Do you have barriers near you that need to be removed or redesigned to give your community more space, and to allow everyone to have equal access? 
There are different ways in which you can take action to help make this happen.

Let us know about barriers on the Network
If the barrier or restrictive gate is on the National Cycle Network, we want to hear about it.
Please email your local Sustrans office with:
an accurate location - this can be a marking on a map, a what3words address, or a grid reference
a photograph with the date taken
the measurement of the narrowest gap.
We won't be able to respond individually, but we will add the information to our accessibility data.
And this information will help us to make more improvements to the Network.
Just as we have on a traffic-free route in Kennington and on the popular route between Plympton and Plymouth city.


Use FixMyStreet
Log obstructive barriers in your area on FixMyStreet, the UK's best-known platform to report street issues to local authorities.
If it's a new barrier, include a request to see the Equality Impact Assessment for the specific barrier or restriction in your comments.
This can be supported by submitting a Freedom of Information request to your local council or via the What do they know website.

Talk to us and others
Join the Space to move conversation. Tag @Sustrans on social media and use #SpaceToMove.