We surveyed local planning authorities across England to learn if they take 20-minute neighbourhoods into consideration when deciding where to site new developments.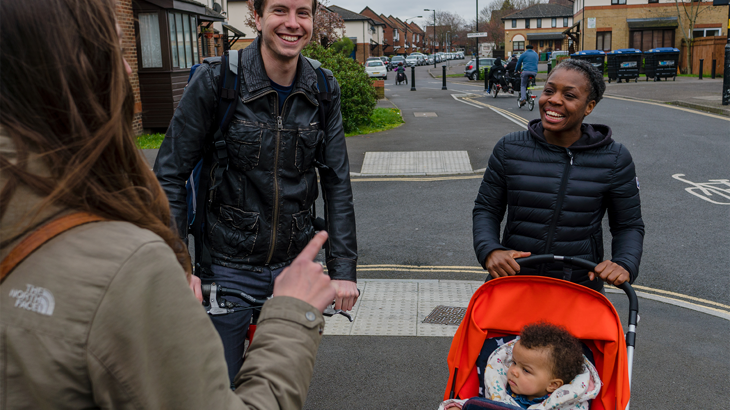 Our cities and towns should be sociable places where facilities are a short walk away, and it's easy and pleasant to travel around our neighbourhood.
We believe that new housing developments should enable people to comfortably walk or wheel for their everyday journeys.
So, we asked local authorities whether they take into account how close a new development would be to local services before they allocate sites for building.
This report shares our findings.
It also makes recommendations for both UK Government and local government to ensure new developments do not lock in car-dependency in the future.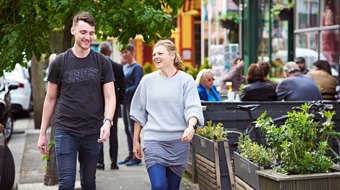 Walking's role in planning, Net Zero and levelling-up
Arguably the two biggest long-term challenges facing the UK today are the climate emergency and levelling-up.
And yet, the current planning system continues to deliver new developments that work to the detriment of both of these issues.
This is because often we build in the wrong places.
Homes are built too far away from existing communities and services.
And they're built at densities too low to support everyday services or public transport routes within them.
Consequently, people need to rely on cars to make basic, everyday journeys due to the location and design of the new developments.
This is not just bad for the climate. It also limits opportunities for people who don't have access to a car, whether that's missing out on a new job, a family gathering, or even access to affordable, healthy food.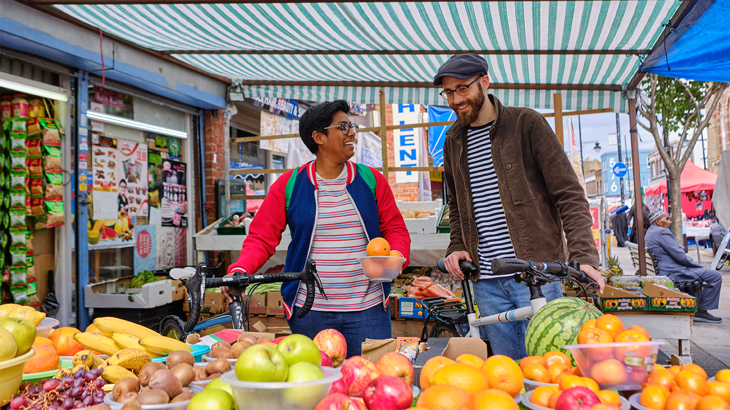 People should be able to walk or wheel to the services and amenities that they need.
Research results
We surveyed 100 local planning authorities in England (outside London) to ask them about how they allocate sites for development.
We found:
Most local planning authorities do include access to services within their site allocation process in some way.
But approaches to measure service accessibility by walking are inconsistent and subjective and do not align with evidence on ideal walking distances.
Where walkable distance is considered, it is often not given priority in final decisions.
A lack of nationally recognised standards is a major barrier to using walking distances to reject sites where the walking distance to services is too far.
Recommendations for UK Government
There should be a new strategic policy in the National Planning Policy Framework for the delivery of high quality and inclusive walking and wheeling environments including streets and other routes, with a particular focus on walkable proximity to local services and facilities.
Government should create a digital tool which supports local planning authorities to measure proximity to services and more effectively and consistently incorporates proximity as a determining factor in site allocation
Recommendations for local planning authorities (LPAs) in England
LPAs should agree a spatial vision, using mapping to clearly show stakeholders the locations with best accessibility.
LPAs should develop Supplementary Planning Documents that set accessibility standards based on 800m walking and wheeling distances to key services, and 400m to bus stops.
LPAs should develop accessibility background papers to reinforce the importance of walkable distances.
LPAs should measure proximity to services for sites in the site allocations process, whether or not they are within a settlement boundary.
LPAs should include proximity to services as a criterion within their Sustainability Appraisal to discount unsuitable sites.