Will Duckworth is an ecology volunteer with Sustrans. Here, he shares his experience of supporting the wild animals and plants of his local route, the Bristol and Bath Railway Path, and why this work is necessary to improving the biodiversity of the area.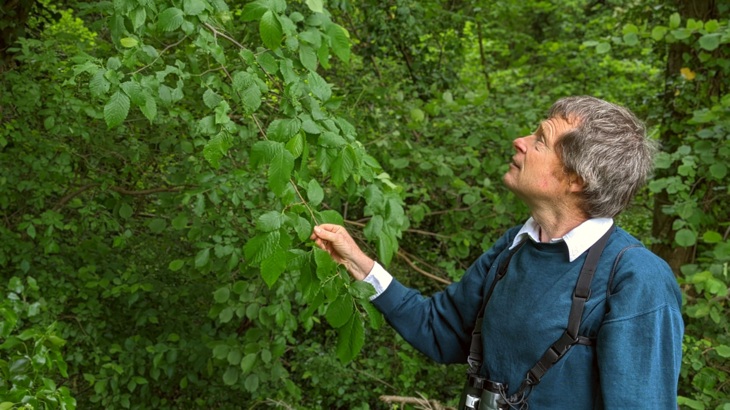 Ecologist Will has monitored the species of plant and animal in his local stretch of the National Cycle Network for five decades.
"When I was small, I remember standing on this platform," says Will, looking down at the barely visible remains of the Kelston for Saltford railway station.  
In the decades since, the platform has crumbled and been taken over by plants and wildlife. 
"This is 50 years of natural regrowth," says Will, looking around at the trees enveloping the old platform. 
It's a reminder of how, given the right conditions, nature can thrive. 
The remains of the station sit on the Bristol and Bath Railway Path, part of the National Cycle Network. 
With over 4,000 miles of paths free from traffic, the Network is home to countless species around the UK. 
And disused railway routes like this one near Will's home are key stretches for nurturing wildlife. 
The decades passed since these smaller railway lines were abandoned have allowed plants and animals to prosper there, with no building work or road traffic to disturb them.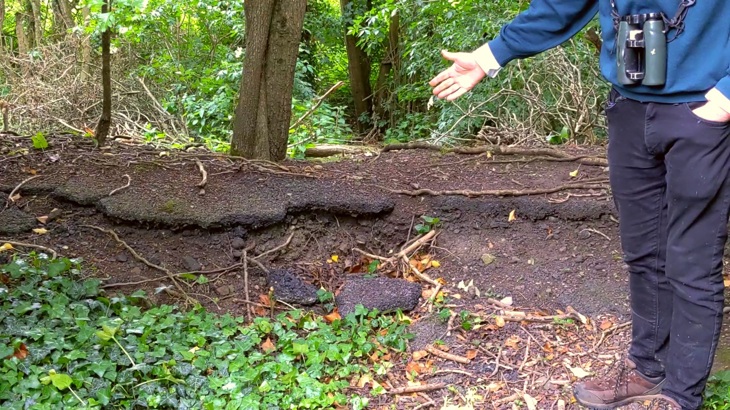 Will inspects the remains of the Kelston for Saltford Railway Station, which sits right on the edge of the Bristol and Bath Railway Path.
A decline in biodiversity 
As Will explains, though, the biodiversity of these areas is declining, with rare and delicate species at risk: 
"Over the last 30-40 years, the increased atmospheric nitrogen caused by air pollution and fertilisers has allowed the dominance of a few plants like nettles and hogweed. 
"And while these species are amazing in themselves, they're very common and they outcompete a richer mix of native wildflowers." 
Will has lived in the Saltford area, between Bristol and Bath, all his life: 
"I've observed the changes in animals and plants along here, initially with a sense of fascination. 
"But over the last few decades, it's actually been with a mounting sense of horror at the unification, the homogenisation of the habitats along here. 
"This area was formerly a supremely rich mix of old mature trees, little woody copses, and great stands of flower-rich grasslands with clouds of butterflies, beetles, and barn owls hunting along the verges. 
"You cannot imagine a barn owl flying along here anymore." 
The part that humans can play in restoring biodiversity 
These changes in the local environment highlight the need for ecology volunteers like Will to care for their local routes. 
He explains how cutting back competitive species like nettles and woody plants is important for the chances of native, nectar-giving plants, as well as the animals that rely on them. 
"The richness of biodiversity comes from diversity.  
"Tall woodland is good, but it prevents the growth of certain other species. 
"Before people were here, there was a whole mass of wild animals: wild cattle, red deer, and particularly wild pigs. 
"They were in a continuous stand-off with woody plants, which meant you had areas in which they ate them, they trampled them and they churned the ground up. 
"This created open areas in which a great richness of flowering plants and insects survived, which wouldn't live in closed-canopy woods. 
"We don't have any of those large animals anymore, so if we want to retain that complete mix of plants, animals, fungi, we need to do the job of those animals."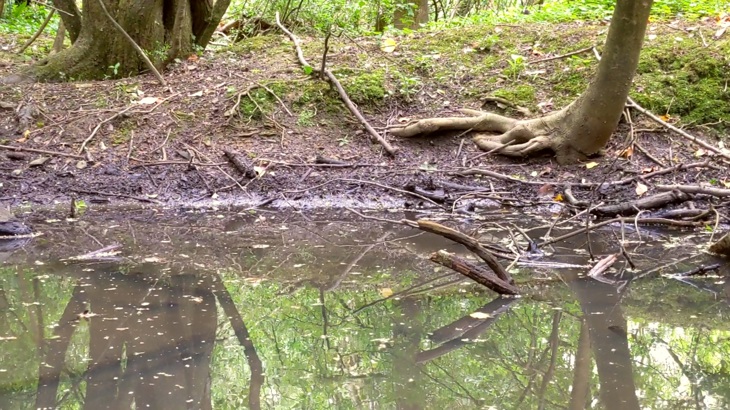 A long-stagnant pond sitting alongside the railway path is a fantastic opportunity in Will's eyes to enhance the biodiversity of this area.
Opportunities for change 
Standing over a stagnant-looking pond set back from the railway path, Will sees not a waste but an opportunity: 
"Ponds are one of the most fantastic habitat features you can possibly have for increasing local diversity and richness of species. 
"Previously, this spot was not covered by a woody canopy, it was open to the sun. 
"It had a rich community of wetland-edge plants around it, it was used by dragonflies, frogs, all manner of water insects. 
"But every autumn, the trees above drop masses of leaves in and take up all the oxygen. It's pretty much dead now." 
Will explains that reviving spots like this is easy, given time and effort from local people: 
"In a couple of task days, this could so easily be opened up to the light, and then the wildlife would basically sort the rest of it out. 
"I see it as a fantastic opportunity for Sustrans volunteers to make a major increase in the local wildlife values." 
Growing a greener, richer future 
The future of our local plants and wildlife relies upon humans to take action, whether that's actively managing areas as Will does, or reducing our use of fossil fuels and synthetic fertilisers. 
Sustrans volunteers are already doing their bit to make this happen on routes like the Bristol and Bath Railway Path. 
With their help, we're a step closer to making the National Cycle Network a safe space for both people to enjoy and for wildlife to thrive. 
 
Interested in supporting your local plants and wildlife? Find out more about our volunteering opportunities.


Read more about how we're making space for nature on the National Cycle Network.