Take a walk or a ride in nature and discover the work of Sustrans volunteers to create these Greener Greenways on the National Cycle Network.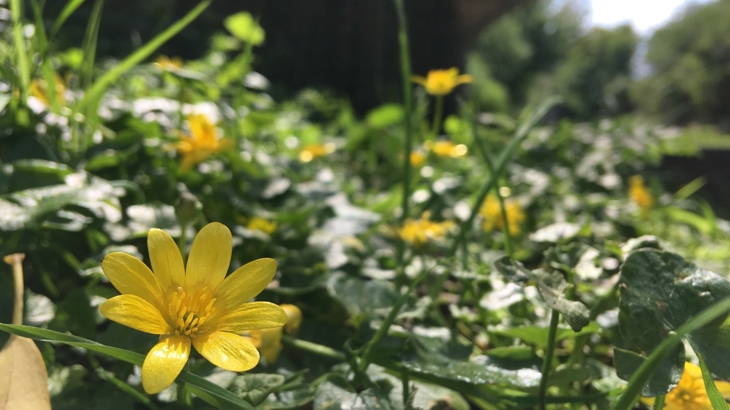 Many greenways can be found along disused railways, reclaimed by nature and repurposed for walking, wheeling and cycling.
Many of the routes found here are part of Sustrans' Greener Greenways conservation project, which promotes biodiversity on paths across the UK.
This path is part of National Cycle Network Route 62, and connects Bishopthorpe in York with the village of Riccall.
Along the route, Greener Greenway volunteers have constructed several bird hides and feeders. One such hide near Riccall overlooks fields on which you might catch a glimpse of barn owls. 
Heading back along the track towards Bishopthorpe, look out for tree sparrows, corn buntings, little egrets, and buzzards.
You can also spy a bug hotel and dead hedge patch on the route at Escrick, created by staff from Network Rail who volunteered their time. 
Beautiful bee orchids have begun to appear on the route, and in spring and summer it's awash with other wildflowers including birdsfoot trefoils, oxeye daisies, yellow irises and more.
This greenway travels through Pembrokeshire in south west Wales, linking Neyland Marina with Haverfordwest.
At the southern end of the route, you'll find Westfield Pill Nature Reserve, a green space centred around a disused rail line.
Here you'll discover hedgerows filled with butterflies and a variety of water birds in the lake. You may even spy otters hunting fish in the waters or sheltering in the reedbeds. 
With cafés and restaurants to be found at either end of the route, the Brunel Trail provides lots of stopping points for both people walking and cycling.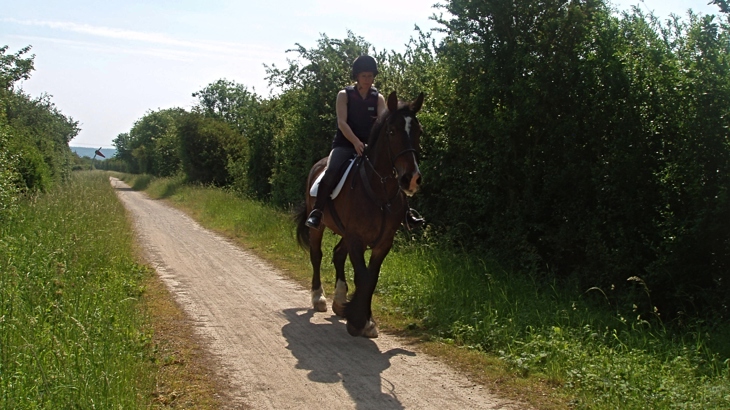 The picturesque Phoenix Trail is a great route for horseriders.
The Phoenix Trail features flower-rich grassland set between the two charming market towns of Thame and Princes Risborough.
This route is rich in wildlife, with butterflies in abundance during spring and summer. And while you probably won't find the mythical bird from which the trail takes its name, you may just spot the forked tail of a red kite or two!
The trail has views to the Chiltern Hills and is a good route for horse-riders looking to join the Ridgeway at Bledow.
This trail is part of National Cycle Network Route 7, and also the long-distance Carlisle to Glasgow route.
Like many other greenways, it follows disused railway lines: the Paisley Canal railway line and the Dalry and North Johnstone line, also known as the Lochwinnoch Loop line.
The route is popular with volunteers recording wildlife and carrying out BeeWalk surveys.
There are many green gems to find along it, including a large area at Kilbarchan cleared by volunteers to promote wildflowers.
You'll also spot a growing orchard at Elderslie of apples, plums and pears. This was first planted in 2016 by volunteers from Sustrans and the ethnic minority voluntary organisation Cemvo.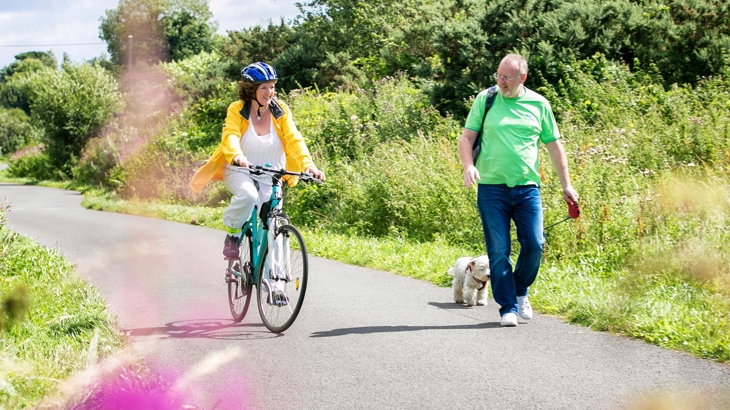 The Comber Greenway is popular with commuters and leisure-seekers alike.
This family-friendly route is a seven-mile green corridor starting at Belfast.
Peaceful and free from traffic, the greenway is used by both commuters and leisure travellers.
The route makes up part of National Route 99, and follows alongside the River Enler for part of its way.
This waterway is a conservation area, and local volunteers have planed willow trees at the riverside to improve fish populations.
Look out for species such as robins, herons and tortoiseshell butterflies; there have even been sightings of great spotted woodpeckers on the path!
This traffic-free path links up Long Eaton and Heanor in the south east of Derbyshire.
As you pass near Ilkeston, you'll spot hedges that have been laid to provide new habitats for all kinds of creatures. 
Behind these, you'll also find an adorable pair of willow structures in the shapes of a bee and a rabbit. These highlights of the trail were crafted by Greener Greenways volunteers.
Closer to Heanor, the route will take you through Shipley Country Park, with 700-acres of hills, wildflower meadows and tranquil lakes.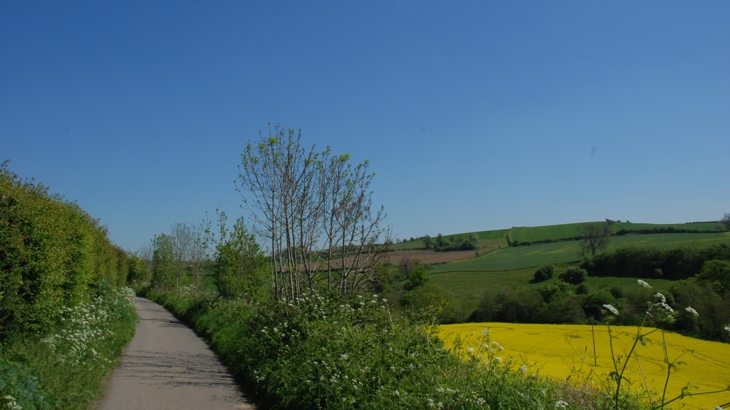 Somerset's rolling hills make the Collier's Way a glorious route in any weather.
This relaxing route begins just outside Bath, following National Route 24 and tracing Limpley Stoke Valley southwards to Frome Valley. 
Along it, you can enjoy some of the most beautiful countryside that Somerset has to offer.
Keep your eyes peeled and you may even spot birds such as red kites, buzzards and kestrels.
Between Shoscombe and Frombe, you'll discover a 'linear orchard' of English apple trees every half a mile or so, planted and maintained by volunteers. 
This living artwork serves to remind people on the Collier's Way of the countless ancient orchards that have been lost over time to land development.
The Liverpool Loop Line is flat and free of traffic, making it a great route for families and more unsure cyclists.
A green corridor through east Liverpool, it forms part of the Trans Pennine Trail. 
Volunteers have worked hard on this route, scything grass and removing vegetation around the former West Derby station to make a highlight of the disused line.
To the south in Childwall, Greener Greenway teams have also created a wildflower area where lots of common frogs have been spotted. There's even a small orchard to be found on the route in Fazakerley, planted by volunteers.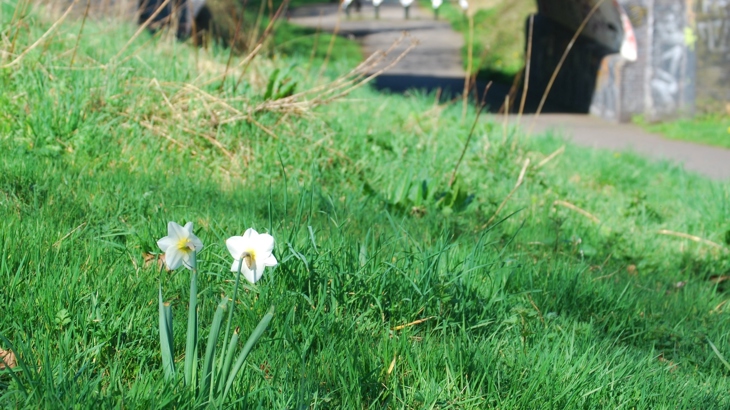 The Fallowfield Loop offers an escape from the hustle and bustle of Manchester's city centre.
There's lots to see on this urban route through Manchester, connecting Chorlton-cum-Hardy with Fairfield.
The route follows a former railway line, taking you past parks and open green spaces. 
One such space is Levenshulme Quadrants, where you'll find a community-managed orchard with raised herb beds. Enjoy a stop here before exploring the hedge maze in Abbey Hey. 
Along the way, you'll find wildlife posts featuring carvings of different flora and fauna. These can be used in the same way as brass rubbing to take a memento from your trip.
One highlight of the route that's hard to miss is Debdale Park, with acres of greenery and a reservoir filled with geese, swans and other species.
Following the Vale of Leven between Balloch in the north and Dumbarton in the south, this traffic-free greenway is a section of National Cycle Network Route 7 and also the long-distance Lochs and Glens Way, connecting Glasgow with Inverness.
The River Leven is a haven for wildlife. The marshland just north of Dumbarton has many visiting species, from salmon and sea trout to otters and feeding birds.
In recent years, there have even been sightings of the extravagantly-plumed Mandarin duck on the water at Balloch, as well as seals swimming upstream.
The River Leven Path is part of the Scottish Greenways Programme.
Alongside Transport Scotland and West Dunbartonshire Council, Sustrans are seeking input from the surrounding communities to understand how to make the route happier, healthier and more accessible for all.