Wayne Lewis is a Sustrans volunteer who previously spoke to us about how he uses the National Cycle Network to manage anxiety and depression. We caught up with him to see what he's doing to adjust to the COVID-19 lockdown measures.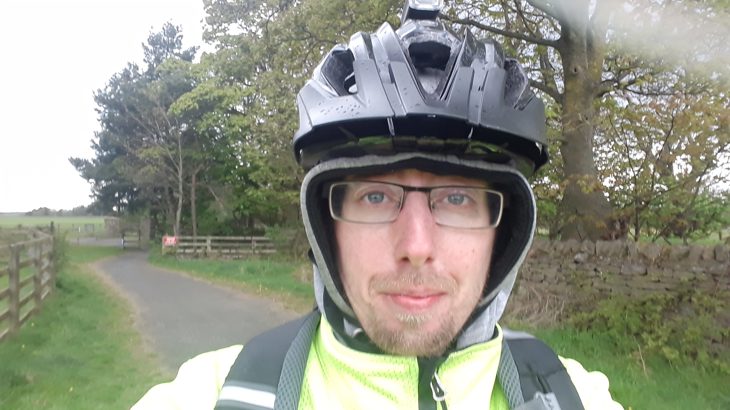 Times have been hard since lockdown came into effect.
Especially as I'm not able to travel to see family or friends in Yorkshire.
But remaining positive has been key through this pandemic and being in constant contact over the phone or social media messaging has helped. 
My routine has totally changed, going out only for essentials, medications and my daily exercise. 
Relieving stress
Exercise, whether it be a 30-minute brisk walk or an hour cycling, really helps to relieve stress and reduce anxiety.
It also helps when struggling with depression. It's great to get outdoors and take in some fresh air so you don't feel so secluded from being inside.
Even getting outside just once a day is enough for me to take my mind off events and appreciate what we have around us, such as nature and great scenery.
It's really uplifting to be surrounded by nature on my local Network. 
Locally, the Network has been busier, but it's good to see users following the social distancing guidelines.
I see more families using the Network to cycle or take a stroll to get some fresh air.
And the amount of children learning to cycle seems to have increased, which is always great to see.


Changing ways to be active
Seeing people on cycles taking advantage of the quiet roads as well as the Network paths is great to see.
Pollution seems to have dropped substantially.
I use the roads to connect to the Network paths close by and I feel like you can tell the difference in air quality. 
Although I'm an avid cyclist, I have also started walking more for my daily exercise during lockdown.
It gives me a chance to process what's around and see things I wouldn't usually by bicycle.
So, when the lockdown relaxes I intend to carry on walking more as well, to really take in what there is to see around us. 
I'm looking forward to travelling further once the lockdown restrictions have lifted.
I've been looking up Network routes online and am hoping to travel to places such as Tynemouth and explore more of the C2C.