When our Healthy Streets Officer Caroline Grogan was knocked off her bike by a car driver, she was left wondering how the law protects those who stand to cause most harm. Here, she talks about how you can have your say on 5 May, 2022, in the London council elections and make walking, wheeling and cycling easier and safer for everyone in London.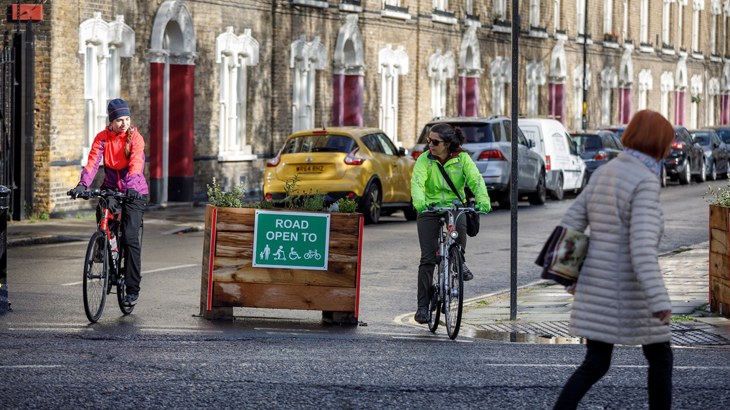 Measures to reduce through-traffic in certain areas have helped people to feel safer when cycling and walking. ©Crispin Hughes
It was a clear day in August in Streatham, South London.
I was enjoying an afternoon cycle ride when I was knocked off my bike by a woman in a sports car.
The impact of the woman's driving left me with two arm fractures, as well as a burning frustration at her carelessness.
She took no accountability for her actions, and left the scene of the incident without asking if I was okay.
Overall, the incident was very distressing.
The emotional and physical effect of all this, alongside trying to carry out daily tasks and return to an extremely busy role, really took its toll.


How can we hold dangerous road users to account?
My efforts to make the dangerous driver accountable hinged upon whether there was CCTV footage or not.
There was a camera nearby which was capturing live footage of the incident, but frustratingly, it wasn't recording.
Because of this, I couldn't take my incident any further and the driver got away with it.
A helmet camera would have helped to prove the fault of the driver, but the responsibility should not fall on me.
I could have easily ended up with far more serious injuries, but the result would have been the same: the law protects those who stand to cause the most harm.
I was left wondering what I could do to make it safer to cycle in London.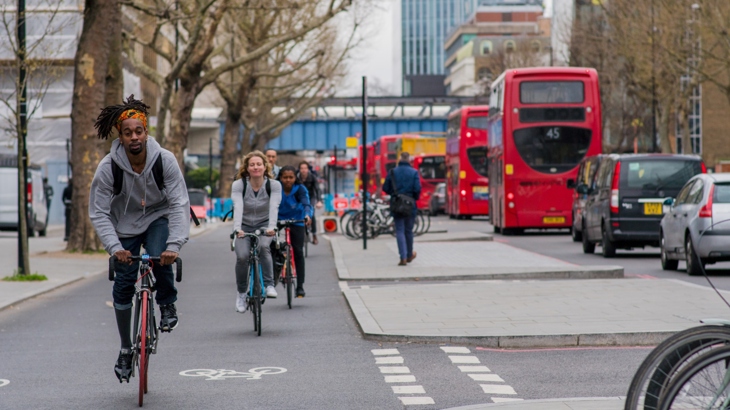 Figures from Transport for London show that around 745,000 cycle journeys are made in London every day. ©photojB
We need to prevent deaths on the road
In September 2021, a protest organised by the London Cycling Campaign was held after a fifth person died cycling on the Holborn Gyratory in eight years.
How ironic that it was my broken arm, sustained through my own road traffic collision, which stopped me from attending this protest.
It mattered very much to me, but after talking to a colleague, I discovered that there were still things I and everyone else can do to create change.


It's time to make it safer to walk, wheel and cycle in London
Recent changes to the Highway Code have made many more people consider walking and cycling safety on our roads.
These changes include rules which benefit people walking, wheeling and cycling when sharing the road with cars or crossing at junctions.
They also outline how we all have a duty to protect those most vulnerable on the road.
But what personal actions can you take to accelerate change for the better?
One action is to reach out to your networks and ask if they will call on London councils to adopt the four Sustrans London borough election asks in their manifesto ahead of 5 May, 2022.
You can contact the team that deals with walking and cycling in your local borough and share your thoughts.
You could encourage them to double the length of separated cycleways, create filtered streets, or install School Streets in areas of the highest road danger.
These messages are always strongest when they come from multiple voices.
Make sure to give evidence of any support you've gathered and show how important it also is to others that the council commits.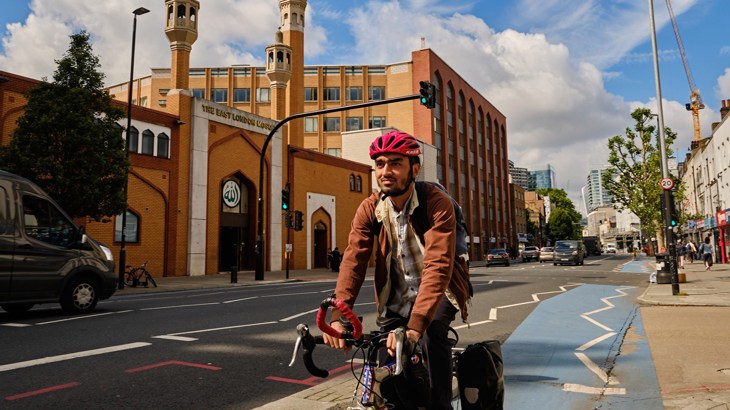 Tower Hamlets is a good example of a borough council working hard to improve walking and cycling for local residents. ©photojB
What more can we do?
Another thing you can do to support others out on the road is to encourage your local authority to provide cycle training, if they don't already.
This type of training can be useful and empowering for both new and more experienced cycle users.
It gives people the tools and know-how to navigate our roads calmly and assertively.
I had a cycle training session after the collision, and it really helped build my confidence cycling again.


We need to keep pushing for change
Although my journey has been painful, I am determined to not let it stop me cycling in Streatham, London, or anywhere else.
We must stay vocal about our needs, and getting out on foot or on pedals will make the demand for walking and cycling clear.
You can also make your voice heard by asking your council to adopt the Sustrans London borough election asks for May 2022.
Working together, we can make the places we live more people-friendly.
Read our manifesto for political parties in the London borough elections this May and see how you can help.
Use the links below to share Caroline's story.