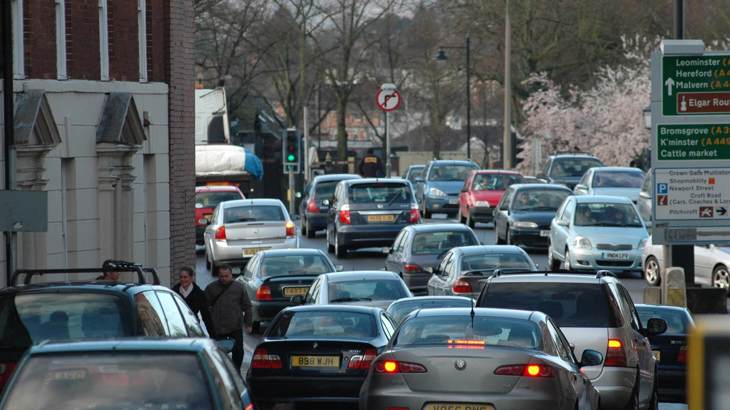 Last year, public and political concern regarding the urgent need to reduce greenhouse emissions became paramount. Led by the actions of young people, the climate crisis rose to the top of the political agenda and 265 local authorities declared a climate emergency.
Air pollution, dangerous roads, physical inactivity, community severance and congestion are all high priority issues facing cities and towns. The climate crises has added another urgency on top of existing issues to reduce private motor vehicles in cities and towns across the UK.
And this might just be the tipping point required to push cities and towns into taking action.
What are cities and towns doing to manage vehicle use?
More cities than ever before are either developing proposals or already taking action to reduce car use.
Edinburgh will introduce a Low Emission Zone alongside a mobility plan and city centre transformation that collectively have the potential to radically change the way people travel around and experience the city.
Bristol is set to be the first city in the UK to ban diesel cars by 2021 in the city centre. Glasgow will ban polluting vehicles from the city centre and is reallocating road space for walking and cycling.
Oxford has published final proposals for the UK's first Zero Emissions Zone to be introduced 2020. York will ban cars from the city centre by 2023 and Brighton has just approved a report into a car-fee centre.
Birmingham will charge polluting cars to enter their Low Emission Zone later this year, whilst it is also seeking to ban car journeys across the city centre, following the overnight success seen in Ghent in 2017. Cardiff is proposing to introduce a congestion charge to help fund its transport plan.
London, which already has a congestion charge, introduced an Ultra Low Emissions Zone in April last year. It is set to expand to a much wider area by 2021.
North Tyneside is refusing planning permission for all new developments that would require additional road capacity.
Cambridge has just built a new housing development on the outskirts of the city where car parking space will cost £85 per month to rent.
Finally, while Nottingham has been a lone wolf in introducing the UK's first Workplace Parking Levy in 2013, many other cities across the UK are now looking to do the same.
Why is this a good thing?
For many years we have primarily designed transport and our cities and towns around the car. If you look to national government policy this is set to continue - we are about to see record investment made in increasing strategic and major road capacity across England. However, we are witnessing a backlash to this, especially from cities across the UK.
Cities have no room for more cars. The public feels the same way and recognise many of the issues associated with car-based living.
What is exciting right now is that opinion and concern is tipping towards plans and actions. City leaders are becoming much more ambitious in their strategies to reduce car use and this has the potential to make their cities better for people, businesses and visitors.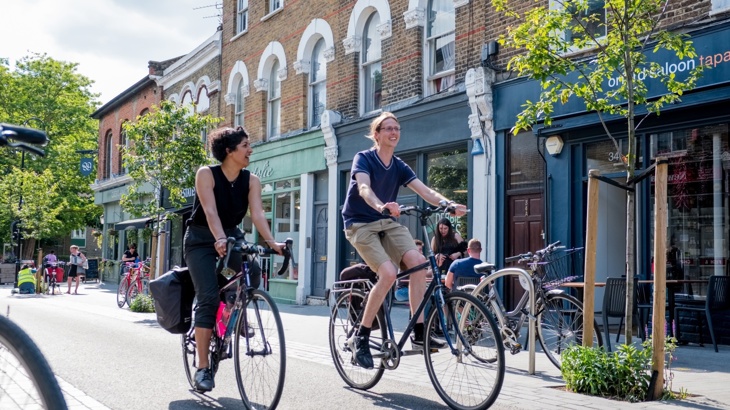 City leaders are becoming much more ambitious in their strategies to reduce car use and this has the potential to make their cities better for people, businesses and visitors.
Our research in Scotland showed that people who drive are not committed to using cars, they use the most attractive transport modes for different journeys. In fact, more than two thirds (70%) of Scottish town and city dwellers think we shouldn't need cars for everyday journeys.
Many initiatives to reduce car use can also raise funding to invest in walking, cycling and public transport. This is critical to ensure people have attractive alternatives to driving. Streets that are less dominated by motor traffic also make walking and cycling far more attractive options, while reduced congestion can speed up bus times where there isn't road space for separate bus lanes.
The same research also found strong public support amongst people who live and drive in cities and towns in Scotland for:
Closing off streets directly outside schools to all traffic at drop off and pick up times
Stopping polluting vehicles from entering areas of high air pollution to improve air quality
Creating regular car-free days at weekends
Restricting traffic in residential streets
Time to get on-board or be left behind
Reducing car use in cities and towns is now largely a matter of when, not if.
There are enough examples both in the UK and abroad of cities that have successfully done so and the benefits it brings for residents, visitors and businesses alike.
Now that so many cities are taking action, we expect it to open the door to others to follow.  With elections coming up in many cities across the UK, including London, Greater Manchester, the West Midlands, Liverpool and Bristol in 2020, we expect pledges in relation to the climate crisis to feature heavily.
Climate change has meant things, like reducing car use, which traditionally weren't an option to transport planners, are now being openly discussed and considered by local decision-makers. If your city or town isn't, it's probably time to start.
In the last year, we have been working with major cities and urban areas to produce Bike Life 2019, the UK's largest assessment of cycling in cities and towns. It is set to be published in March 2020 and will include more evidence of the public support for fewer cars in urban areas, alongside greater priority and investment in walking, cycling and public transport.