These great routes on the National Cycle Network are perfect for a fun day out with children. All have things to see and do along the way and end up at fun places to play.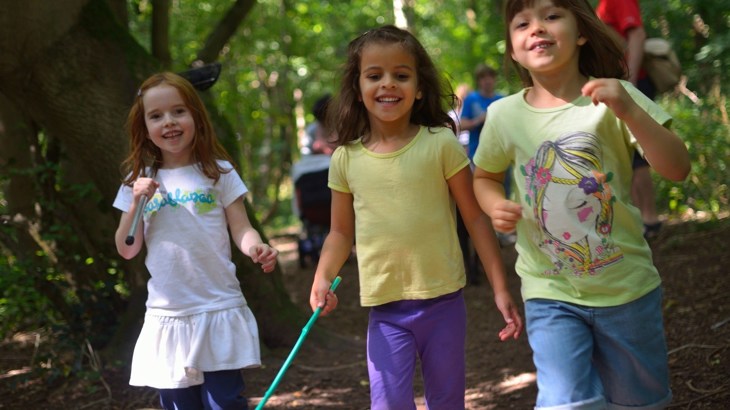 Starting at the impressive Ely Cathedral, known as the 'Ship of the Fens', this mainly traffic-free route takes you across the uncluttered landscape of the fens to Wicken Fen National Nature Reserve. Grab your binoculars and see if you can spot one of the 9,000 amazing species that call this reserve home.
This 11-mile traffic-free path rises gently up from Llanelli's Millennium Coastal Park and Discovery Centre into the rolling hills of Carmarthenshire. The route passes Sandy Water Park, and the two picturesque Swiss Valley reservoirs before continuing along the disused railway path through dense conifer woodland to the buzzing town of Cross Hands.
This short, family-friendly ride starts from Ingrebourne Hill and heads along the Ingrebourne Valley, through Hornchurch Country Park and finishes at Upminster Park. There are picnic spots and lots of play areas - perfect for a fun day out with the whole family.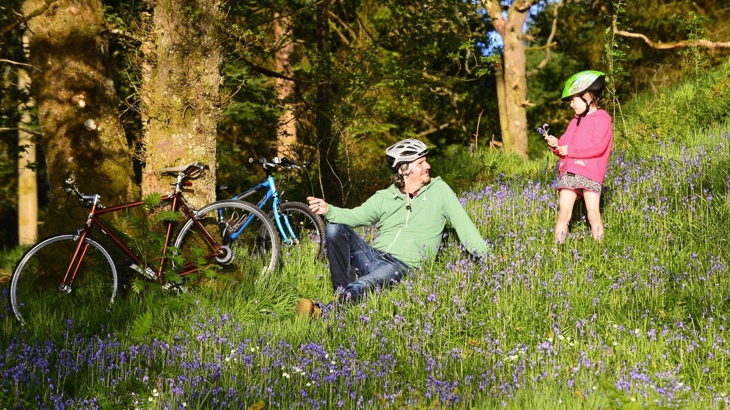 Head outdoors and spend time with the whole family.
Watermead Country Park is a beautiful wildlife and recreation area which is only five miles from Leicester city centre. This mainly traffic-free route takes you through this 140-acre green oasis. Bring your swimsuit and have a go at some watersports, dig out your binoculars and dabble in some birdwatching, or seek out the brilliant statue depicting Shakespeare's King Lear.
The route is very flat and at either end, there's a train station to take you back again. The route heads along the coast where you can admire the fabulous beaches on one side and the South Downs on the horizon on the other. There is no shortage of cafes and amusements to keep young children entertained en route. Please note there is an on-road section at Shoreham Harbour where you should take care.
If you're looking for a shorter ride in Llanelli, you can't beat a great day out on the Millennium Coastal Path. Following a mixture of stunning coastline and beautiful woodland, this 4.5-mile traffic-free route has so much to see and do along the way. End in Pembrey Country Park for a fun, activity-filled adventure including tobogganing, crazy golf, an equestrian centre and play areas.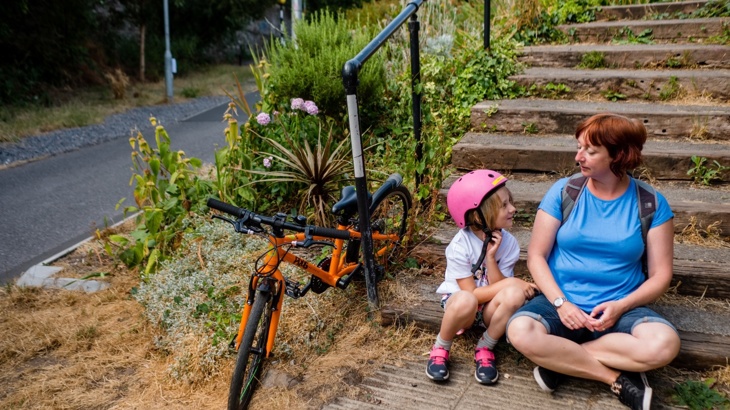 The National Cycle Network can take you to loads of fun places.
The five-mile, traffic-free route is fairly flat and takes in some fantastic views along the River Exe and Exe Estuary. The estuary is a beautiful wildlife reserve, which provides a year-round haven for thousands of birds - great for young birdwatchers.
The 10-mile, traffic-free route travels through the High Weald Area of Outstanding Natural Beauty and provides an important habitat for wildlife. The route also passes the village of Hartfield which was the setting for the much-loved AA Milne tale 'Winnie the Pooh'.
This traffic-free route is both a Greener Greenway and an Art Trail. There's a lot to spot along the way including sheep artwork constructed from recycled industrial scrap. Plus the Ponderosa Centre, with its rare breed animals, is just off the route - making this a perfect day out for kids. 
Would you like more route ideas?