Sustrans Big Pedal, the UK's largest inter-school cycling, walking, wheeling and scooting challenge is back for 2021. This year it takes place from 19 to 30 April.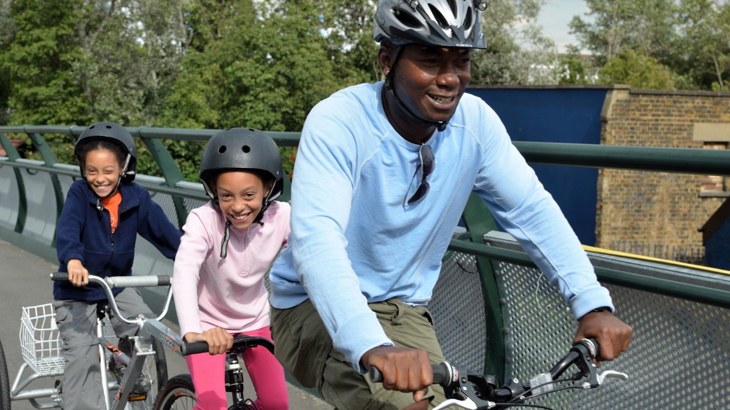 Big Pedal 2021 will take place from 19 to 30 April.
Sustrans Big Pedal will go ahead even if schools are closed.
We don't know exactly what 2021 will bring in terms of coronavirus lockdown restrictions.
So we've taken a more flexible approach to the Sustrans Big Pedal 2021 competition.
We have designed our fun and interactive school resources to be suitable for situations where pupils are learning remotely.
And, active journeys taken from home or physical activity completed at home will count as one journey in the challenge for pupils learning remotely. 
  
New year, new theme
Big Pedal has now been running for 11 years.
It has inspired hundreds of thousands of pupils, staff and parents to take active journeys to school.
This year we'll encourage pupils to see their local area from a new perspective.
We'll support them to learn about the benefits of active travel and discover amazing journeys to school from around the world.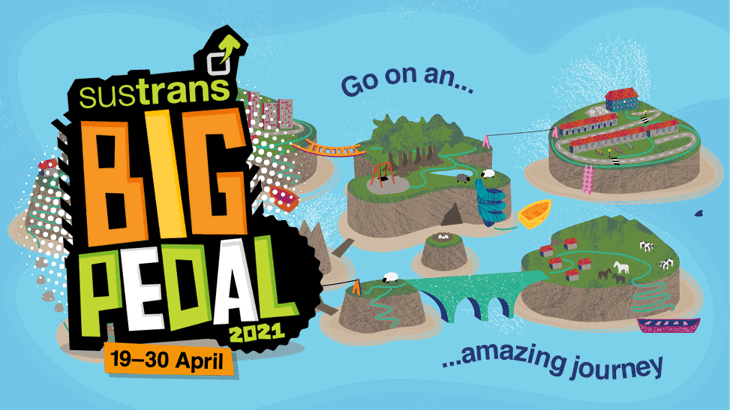 This year's theme will see pupils discovering amazing journeys to school from around the world.
How do I register?
The registration website will open soon. Keep an eye on this page for further updates on this year's challenge.
  
Be part of something big
Our vision is a society where the way we travel creates healthier places and happier lives for everyone.
Celebrate the 50th anniversary of Earth Day on the 22 April 2021 by promoting greener, cleaner ways of travelling.
Our 2019 Big Pedal was a huge success. Here's everything you need to know.
If you have any questions, please get in touch: