Our Active Journeys programme works with schools across Wales to create a culture that makes it easier for children to walk, scoot or cycle.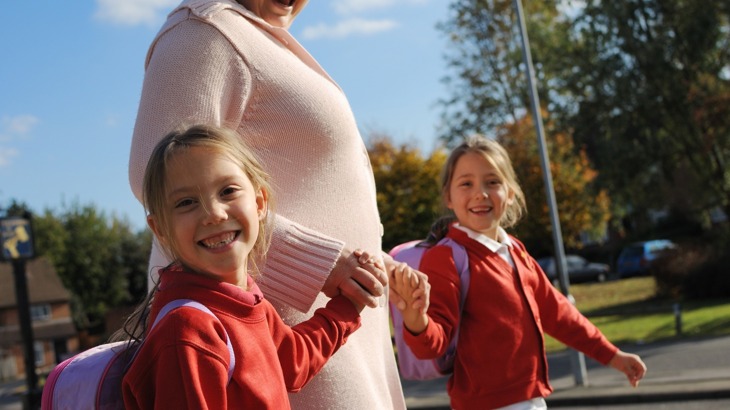 Active travel isn't just important for the fight against climate change and reducing air pollution. It's also great for our physical health and wellbeing.
Our Active Journeys programme in Wales is funded by Welsh Government and is helping children across the country to safely, easily and confidently travel to school by foot, bike and scooter.

We support school champions and collaborate with Local Authority contacts to help improve routes and develop whole-school approaches to active travel.
A range of engaging activities helps to build the confidence, enthusiasm and skills needed to help form new active travel habits.
These activities and lessons support schools' efforts in achieving Eco-Schools and Healthy Schools awards, working towards Sustrans Active Travel School Award which recognises excellence in sustainable travel.


The Active Journeys Programme offers
As part of the programme, we offer and range of support and guidance including:
guidance and support to address specific travel issues around the school
activities and lessons focused on active travel
incentives for the school community that promote cycling, walking and scooting
access to our activity guides, curriculum support materials and online challenges.
  
Participating schools
Schools taking part in our Active Journeys programme get to:
complete annual travel surveys
establish at least two Active Journeys Champions
involve pupils in planning
work towards providing good quality cycle and scooter storage
attend teacher training opportunities.
actively promote active travel through assemblies and activities.