The Greener Greenways project surveyed, protected and enhanced wildlife and biodiversity on the traffic-free paths of the National Cycle Network. The project ran UK-wide between 2013 and 2019. It defined how Sustrans supports nature to thrive on the greenways today.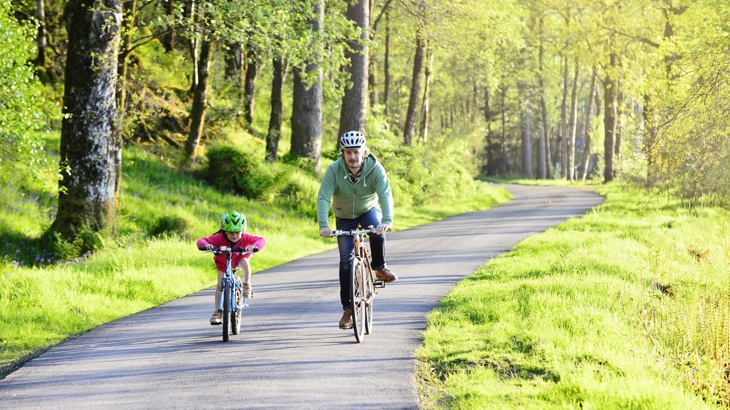 Historically, nature conservation efforts in the UK have focused on protecting particular sites or species.
This approach has failed to stem the overall loss of biodiversity in the UK, caused by factors including:
Habitat loss
Habitat fragmentation
Climate change
Changes in agricultural practices
As custodians of the National Cycle Network, Sustrans has a duty to utilise the linear geography of traffic-free paths to create routes not just for people, but for wildlife too.
By cultivating routes and landscapes which support a wide range of species, Sustrans can help to improve biodiversity across the UK.
The Greener Greenways project
Greener Greenways was a Sustrans biodiversity and conservation project which concluded in 2019 and continues to influence our work in the present day.
It focused on 66 traffic-free walking and cycling routes owned or managed by Sustrans across England, Scotland and Wales.
Focus routes totalled 418km in length and linked to over 5,000km of further greenways across the UK.
To improve our knowledge of the wildlife which could be found along the greenways, our ecology team and volunteers undertook extensive surveys and consulted with conservation organisations.
We studied the data from England and Wales with York University and together examined the role which greenways can play in reducing habitat fragmentation.
Habitat fragmentation prevents animals from being able to travel the distances they need to forage, breed and shelter.
If managed correctly, the linear character of the National Cycle Network has the potential to offer continuous routes to travelling wildlife, linking high quality habitats which are fragmented from one another.
The information our ecology team gained from this study and their many surveys and consultations, informed the development of individual habitat management plans.
These plans which the Greener Greenways project initiated, still enable us today to protect and enhance species populations and increase biodiversity along the greenways.
The practical delivery of these plans has included:
Planting and managing orchards, wildflower meadows, grasslands and hedgerows
Installing wooden boxes and shelters for various species of birds, mammals and insects
Creating ponds and wet habitats for amphibians
Planning mindful and seasonal path maintenance
The legacy of Greener Greenways
The Greener Greenways project enabled us to deliver our most in-depth ecology and biodiversity studies and work to date.
This was key to embedding biodiversity positive principles and practices across Sustrans' delivery work UK-wide.
We were also able to grow our expertise in biodiversity by expanding our in-house ecology team.
In the present day, we have more in-house ecologists than ever before.
And our ecology team don't keep the secrets of nature on the Network to themselves.
Thanks to the Greener Greenways project, they were able to train volunteer wildlife champions up and down the UK who are now creating spaces for nature on the paths they care for.
In turn, these volunteers are cascading their knowledge within local teams and communities, so that many more people are now taking responsibility for increasing biodiversity.
This connection with nature and wildlife is not only rewarding for our volunteers, it's benefiting so many communities and people who are now able to engage with nature whilst getting active on the Network.
And evidence tells us that the more beautiful and engaging a walking and cycling route is, the more people use, love and respect it.
As the UK faces an ecological and climate emergency, there is always more that we can do as an organisation, and as communities, to reduce habitat loss and fragmentation.
The Greener Greenways project firmly established Sustrans' commitment to increasing biodiversity on the National Cycle Network and to making space for nature.
But it was only the beginning.
And our greenways will keep getting greener and greener.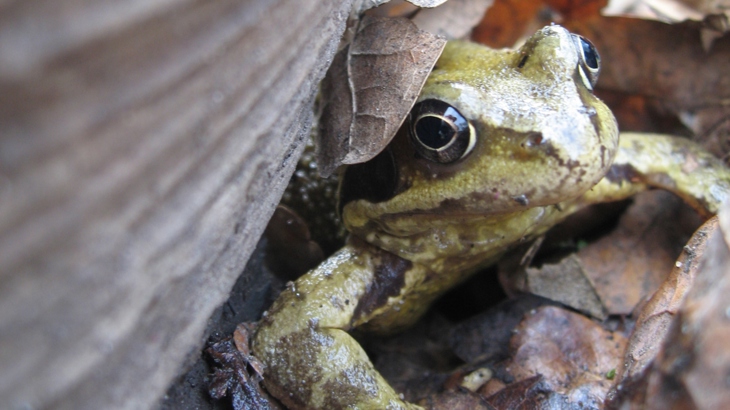 David Watson pictures/Sustrans
Greener Greenways partner organisations
Our thanks and appreciation go to all our friends at: