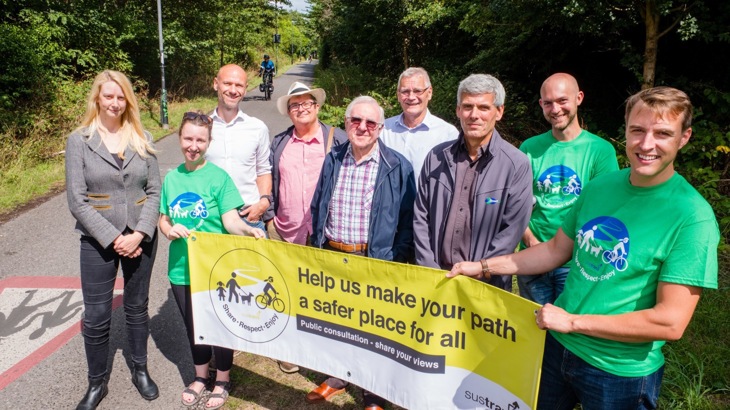 We are working with the local community to redesign of a 1.7-mile section of the path, between Clay Bottom and Trinity Street.
The community vision for the path is:
"We are committed to a Bristol and Bath Railway Path that is a safe space: a park, path and place for all users, by foot or by wheel, enabling healthy lifestyles in a green and biodiverse corridor linking the two cities and communities across the West of England Combined Authority."
"We will work with all of the communities who use the Bristol and Bath Railway Path to redesign and reshape it so that its value to people, wildlife, its localities and the region as a whole is enhanced and protected for generations to come."
We are working in partnership with Bristol City Council to deliver this project, with funding from the Department for Transport.
What's happening?
You will notice some banners and plaques appearing on the path, containing keywords and phrases that help path users to think about the path. These words are based on user surveys that were carried out last year.
Use the words as prompts to start conversations with your friends and family, about what you think of the path, your experience of using it, and things you think could be improved.
And let us know what you think too.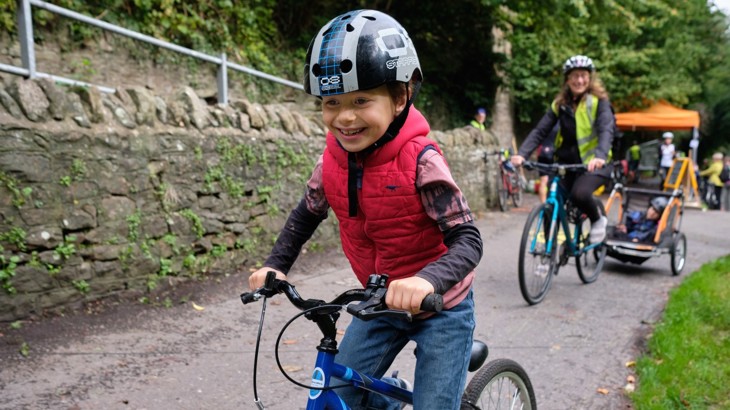 How do I get involved?
There will be a series of community workshops helping local people get involved with discovering the issues, co-creating and prioritising solutions, and then refining those solutions.
These will then be worked into a technical design that Sustrans and Bristol City Council will look to deliver by early 2021.
We invite anyone in the community who use the path, or lives or works in proximity to it, to come along to the workshops.
The first set of community co-discover workshops are:
Thursday 17 October, 5:00 – 7:00 pm at Hannah Moore's School, St. Philips
Friday 18 October, 3:30 – 6:30 pm at Easton Community Centre
Monday 21 October, 3:30 – 7:00 pm at Rose Green Centre
There will also be a community inception meeting on:
Friday 18 October, 7:00 pm at Easton Community Centre                   
There are other ways of getting involved in the project.