One Path BS5 is a collaborative design project for the Bristol and Bath Railway Path. It seeks to address issues that sometimes arise on the very busy 1.5 mile stretch of the path between Clay Bottom and Trinity Street.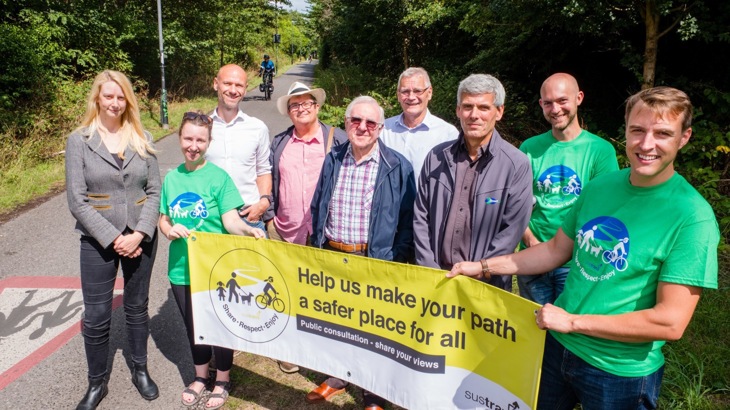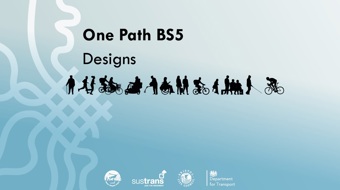 About the One Path: BS5 project
The Bristol and Bath Railway Path has been meeting the needs of the local BS5 community for over 40 years.
It provides a much-loved inner city greenspace to enjoy, travel, rest, socialise and reflect in.
In recent years, the popularity of the path has led to issues of conflict between some path users, and some people have been put off using the path as it's not felt accessible to them.
Sustrans has been working in partnership with Bristol City Council and communities using and local to the railway path, to find solutions through this project.
The project is funded by the Department for Transport.
Through a series of workshops, surveys, online and in-person sessions, we have been working with different communities on the changes they want to see on the path.
The aim of this project is to make the path a safer, more inclusive space, where no one is excluded.


Latest project news
We're excited to share the final designs for changes to the path.
These designs have been approved by Bristol City Council. Work will begin to make them a reality in the summer of 2021.
  
Download the designs
Local residents let us know their thoughts about the Bristol and Bath Railway Path at our community engagement events
Making the route more inclusive, accessible and enjoyable
Speaking about the project James Cleeton, Sustrans' director for the south of England said:
"We're really excited to finally be able to share these designs.
"Over the last two years, we've engaged with a huge number of people who use the path, or who would if their needs were better met by it.
"The designs reflect the input of a large number of people, ranging from:
families taking their children to school
to people using the path to cycle to work
to community groups using the space
and those looking to get out in nature in this otherwise very urban part of the city, to name just a few.
"The communities' passion for the path is clear, and they have been crucial to the design process, shaping the conversation and helping us create designs to meet their needs.
"With so many people using the path in so many different ways, creating a balanced design that improves things for everyone has been a big challenge.
"Our hope is that this redesigned section of path is one that will now be far more inclusive, accessible and enjoyable for the many types of uses, now and in the future."
  
Sustrans is very grateful for all the thoughtful and thorough inputs we received from the communities who use this path.
Background information
These technical documents informed the designs:
Feasibility study: this sets out the engineering opportunities and constraints at different points along the path. This includes ecological considerations, for example protected wildlife habitats, and topographical constraints
Topographical survey information: this is an accurate physical site assessment that shows where features - like trees and lamp posts - are located along the path. It also shows site boundaries
User count data: this is an open data set that shows the number of people using the path at the Whitehall section