Obesity prevalence in Wales is rising, with predictions showing it will soon be the country's biggest public health challenge. Motivating and supporting people to move more is key to overcoming this challenge. Here, former Welsh rugby player, Nathan Brew, in his role as ambassador for Healthy Weight: Healthy Wales, gives his thoughts on why walking, wheeling or cycling are great solutions for getting us moving.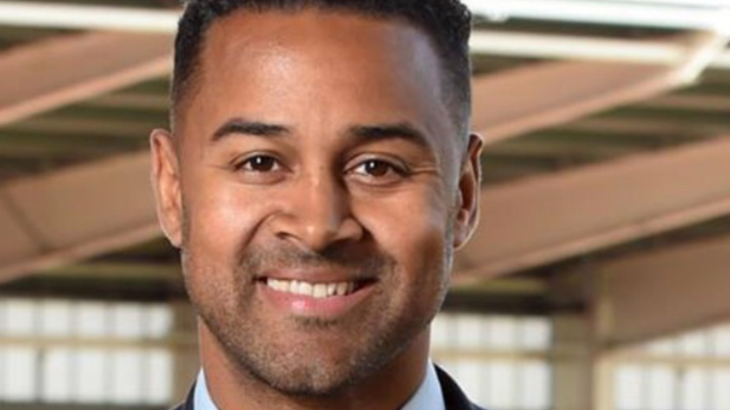 Healthy Weight: Healthy Wales ambassador, Nathan Brew, talks about the importance of active travel. (Credit: Nathan Brew)
Creating active environments encourages people to move more
Obesity prevalence in Wales is rising.
Nearly two in three adults are overweight or obese.
And it is projected to overtake smoking as our country's biggest public health challenge.
What we eat and how active we are is not just down to the choices an individual makes.
There are many contributing factors, particularly the environment we work, live, and play in.
Enabling active environments – like making green spaces, sports and recreation opportunities more accessible – is one way in which we can motivate and support people to move more.
And we must make walking and cycling the obvious travel choice in terms of safety, convenience, and cost.
Fitting exercise into our busy daily routines
Adults should aim to be active every day, with a total of around two and a half hours of moderate-intensity activity every week. 
On the face of it, this can sound like a daunting target to fit into our busy lives.
But one of the easiest ways to increase the amount of activity we do is to incorporate movement into our day-to-day routines.
Widespread benefits and improving resources
Travelling actively is a great way of doing this.
You could try walking your daily commute to work, cycling to pick the kids up from school, or walking to the shops.
Not only is active travel better for our physical and mental health, but fewer cars on our roads helps to reduce congestion, air pollution and carbon emissions.
Changing to active travel is really important as we tackle climate change.
Over the last few years, local authorities in Wales have invested a lot of money in Active Travel Networks, creating safe walking and cycling routes across the country.
In addition, some towns and cities now have bike hire schemes which provide an, often cheaper, alternative to public transport or driving.
Disrupting the norms through behavioural choices
We know that our current environment is often designed to support the use of cars over walking or cycling.
This means we tend to make travel decisions based on perceived convenience and safety over wider health and wellbeing benefits.
However, the improvements achieved through Welsh Government's sustained and continued investment in active travel, in time, will help us to rethink the way in which we commute and make local journeys.
I think it helps to build a routine around incorporating movement into your daily life.
Keeping ourselves active, together
For example, in my family, we do a family running session most weekends where the eldest children run with my wife, while I push the double buggy with our youngest two.
We also visit the gym with the eldest two twice a week immediately from school, which is a nice little routine.
We also often enter into step challenges, with the children always winning.
It has to be a collaborative effort
Businesses can also be doing their bit to encourage their workforce to use active travel.
They should promote the benefits of being active to staff.
And they should offer secure bike parking and changing facilities, and introduce incentives to walk or cycle.
We all have a role to play in making it easier for people to live healthier lives.
We need to help deliver healthy settings and environments.
And we must support people of all ages to make healthier food and activity choices.
By 2030, we want to make the healthy choice, the easy choice in Wales.
And by working together we can help the people of Wales, and our future generations, live longer better lives.
For more information about Welsh Government's Healthy Weight: Healthy Wales strategy, visit the Government website or follow @healthyweighthealthywales on Facebook and Instagram.
Find out how Sustrans is working in Wales to ensure people have happier and healthier lives.