Sustrans Cymru's Policy and External Affairs Manager, Joe Rossiter, recaps on some of the highlights of the recent Wales Active Travel Conference, delivered in partnership with Welsh Government.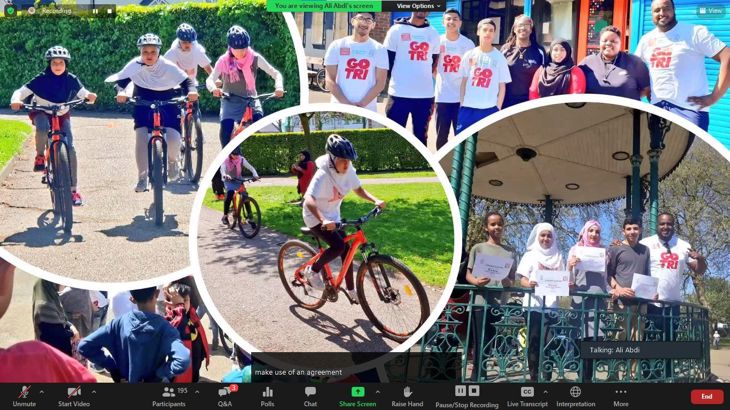 A screen-grab of the presentation given by Ali Abdi, Cardiff University.
We were proud to host this year's Active Travel Conference in partnership with Welsh Government.
Our theme was Delivering Active Travel for Everyone, enabling us to bring together an excellent group of speakers to discuss how we can collectively be more inclusive in our industry.
Sustrans Cymru passionately believes that everyone should have equal access to transport.
It's vitally important to access needed services in the places we live.
We want to make it easier for everyone in Wales to walk, wheel and cycle.
Increasing active travel in Wales
Deputy Minister for Climate Change, Lee Waters MS, started the Conference by discussing the actions the Welsh Government are taking to increase active travel across the country.
It was fantastic to be joined by the Minister as he set out the Government's commitment to active travel.
Intersectional, evidence-based approaches
The first session of the day focused on the evidence base for active travel and inclusion:
Dawn Rahman discussed her research on mothers who cycle
Dr Zahara Batool spoke about her innovative research on visualising barriers among Pakistani-heritage families living in Bradford
Sustrans' own Dr Andy Cope presented on collaborative working with the Centre for Ageing Better on understanding how people in mid-life can be supported to take up active travel.
Each presentation provided a valuable insight into what is stopping people, and underlining the importance of taking an intersectional, evidence-based approach.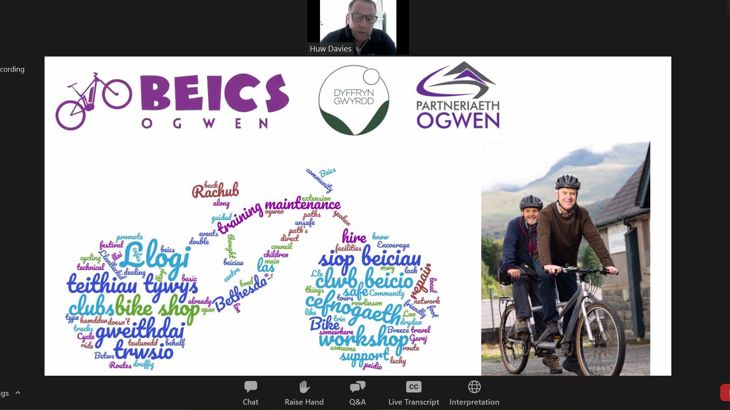 Gwynedd-based social enterprise Partneriaeth Ogwen talked about their work in the local community.
Empowering under-represented groups
We then heard about people's lived experiences, and what the barriers are to making active travel accessible for everyone.
It was a privilege to have with us some fantastic projects from across Wales that empower underrepresented groups.
From The Gap Wales and Cardiff University, to Pedal Power and Partneriaeth Ogwen, we heard stories from the length of Wales displaying how behavioural change empowers people to use active travel.
Designing for all
Finally, we focused on designing for inclusion.
Amanda Harris shared her powerful and impactful experience of cycling independently following a life-changing accident in 2014.
Andrea Gordon from Guide Dogs Cymru, alongside Caroline Lewis from Access Design Solutions, presented an important presentation on designing for inclusion.
This highlighted the importance of designing for all within the social model of disability.
Finally, we examined the great work that Bridgend County Borough Council has been doing in removing barriers, enabling freer usage of these routes.
Each of these perspectives highlighted the practical considerations of designing active travel that is accessible for all.
Powerful stories and perspectives
During the event, we asked attendees to give their thoughts on a shared noteboard.
It was clear that attendees were struck by the need to consult with underrepresented groups when it comes to active travel.
Only then can we understand what barriers there are and what actions will serve everyone.
It was also clear that many were struck by the powerful stories and perspectives that were heard throughout the day.
We want to say a massive thank you to everyone that took part and attended the Wales Active Travel Conference – it couldn't have happened with you!
Find out more about our work in Wales here.
If you would like to work with us to help us ensure everyone has access to walking, wheeling, and cycling, please contact us at: sustranscymru@sustrans.org.uk.