Young people from across the UK say that the transport system is excluding them from pivotal life opportunities. Sarah Collings, Senior Research Fellow in Transport and Young People at UWE Bristol, discusses the ways in which transport is important to our young population. She looks at why we need to act now to safeguard their futures.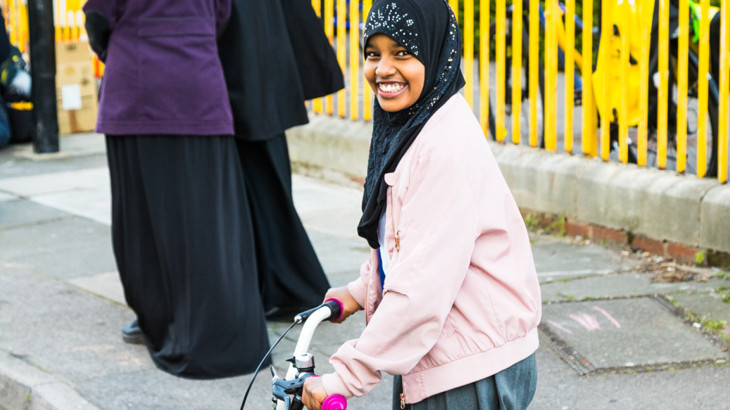 Safe and affordable transport options can enable young people to pursue their ambitions by reaching opportunities.
Adolescence and early adulthood are unique periods in our lives
Adolescence and early adulthood are unique periods in our lives for personal and social development. 
During this time, being able to make journeys (to be mobile) holds a particular significance. 
It is a time where we access education, extra-curricular activities, first jobs, and other informative experiences.  
We also experience many major life changes when we are young.
We leave compulsory education, many of us start higher education, apprenticeships or work and, for some, move out of the family home.
  
Why is transport important to young people? 
Safe and affordable transport options can enable young people to pursue their ambitions by reaching opportunities.
Conversely, poor or insufficient options can limit horizons and lead to exclusion. 
Furthermore, public space and public transport can play an important role as social spaces in the everyday lives of young people.
These spaces can help foster a sense of identity and belonging.
They also enable young people to make journeys independently - an important life skill. 
Collectively, mobility for young people unlocks opportunity, builds capacity, and can foster a sense of identity and self-value.
 
Transport policy decisions are not supporting young people
There has been a mismatch between the way we have prioritised investment in transport and the needs of young people.  
Young people (aged 17 plus) are driving less than they used to. However, local transport investment has favoured road building.
This investment is of limited benefit to the young population who have experienced a decline in disposable income and for whom insurance costs are high.  
Conversely, young people have a greater dependence on public transport than most older age groups.
However, in the decade before the pandemic, public funding for bus services decreased, and fares increased above the cost of living.
  
Is there a problem with transport for young people? (spoiler alert, there is)
There is good reason to think our transport systems are excluding many young people from making important journeys and reaching informative experiences.
During research that spoke to young people about the issues they faced in achieving their ambitions, transport arose as a key barrier in all four nations of the UK.
Whilst we are all making fewer journeys than we were at the end of the 20 century, this decline has been greater for young people than older age groups.
Limited mobility when young has been linked to a number of longer-term outcomes for young people.
For example, it can impact young people's:
chances of accessing further and higher education

employability

physical and mental health

sense of self-value

and their capabilities in using transport options as adults

.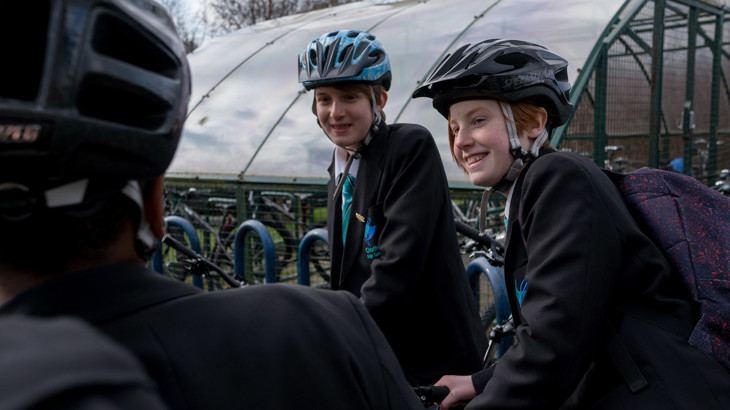 Mobility for young people unlocks opportunity, builds capacity, and can foster a sense of identity and self-value.
Getting transport right for young people has never been so important
The way we design our transport systems is fundamental to enabling or blocking mobility.  
We should not accept a transport system that doesn't meet the needs of our young population.
  
Here are six key reasons why now is the time to act.
  
1. To help young people to thrive and to support healthy futures
The opportunities we access during adolescence and early adulthood form the bedrock to our knowledge, capabilities and skills as adults.
A lack of available transport can limit the education and training options young people can pursue.
Transport systems need to enable all young people to reach opportunities important for their personal and professional development.
  
2. To ensure that transport investment supports access for all, and that investment decisions don't lock-in exclusion of young people
Transport investment must support access for everybody, and not just for privileged groups.
Historic emphasis on investment in roads disadvantages young people in particular who are less likely to own a car.
We must account for the impact of transport investment and priorities on the prospects of young people.
We need to better understand the journeys that are important for young people.
We need to invest in solutions that are safe, affordable and sustainable, and that allow young people to be mobile and access important destinations.
    
3. To support young people back into work
Young people were particularly affected by job losses due to the pandemic.
Subsidising transport and creating safe routes for active travel could help alleviate barriers to employment in the short term.
  
4. To address widening health inequalities
There is a gap in how long and how well we live between the richest and poorest in society.
Steps that we take to support the health outcomes of a wide group of young people, can help to increase the number of years all groups live in good health in years to come.
A transport system that supports the needs young people will benefit the most deprived the greatest, who are already more likely to face transport barriers compared to those who are less deprived.
  
5. To understand the role transport can play in supporting good mental health for young people
Emotional support is important for our wellbeing.
We must do more to understand the role of mobility and transport in connecting young people to friends, family and services that provide this support.
    
6. To meaningfully address three other national priorities - the climate crisis, air pollution and physical inactivity
Concern about the climate crisis is high among young people.
Fortunately, some of the solutions that improve inclusion and health outcomes, can also address environmental issues, air pollution and physical inactivity.
For example, low carbon and active travel solutions help to reduce carbon emissions and improve air quality.
These solutions also tend to support access to opportunity for younger people who are less likely to have access to a car.
What can I do?
If you are interested in a transport system that supports thriving futures for young people, you can:
Visit our Transport to Thrive project page.
Transport to Thrive is run by Sustrans and the University of the West of England (UWE Bristol).
The project aims to increase knowledge on the impacts of transport on young people and support policy and practice action.
  
Read our seven policy and research recommendations.
These are based on the review of existing literature on how transport can affect young people's development and future prospects.
Sign up to our business newsletter
to receive the latest sustainable transport announcements, consultations, policy, reports and our projects from across the UK directly in your inbox.
About this blog
This blog is written as part of Transport to Thrive, a project delivered by UWE Bristol and Sustrans.
Transport to thrive is part of the Health Foundation's Young People's Future Health Inquiry.
The Health Foundation is an independent charity committed to bringing about better health and health care for people in the UK.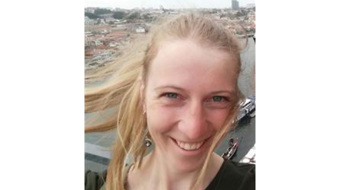 About the author
Dr Sarah Collings is a member of the Centre for Transport and Society and UWE Bristol. As a Senior Research Fellow in Transport and Young People, Sarah focuses on making the case for policies that support better transport for young people.
Sarah's background is as a practitioner in transport and behaviour change, delivering UK wide behaviour change initiatives as well as working frontline with schools, workplaces and communities to change travel behaviour.