We have lots of talented and dedicated people that work behind the scenes at Sustrans to help us make it easier for people to walk and cycle. Our IT and Systems team provide technical support to the whole organisation. We caught up with four members of this growing team to find out more about what they do and why they love working at Sustrans.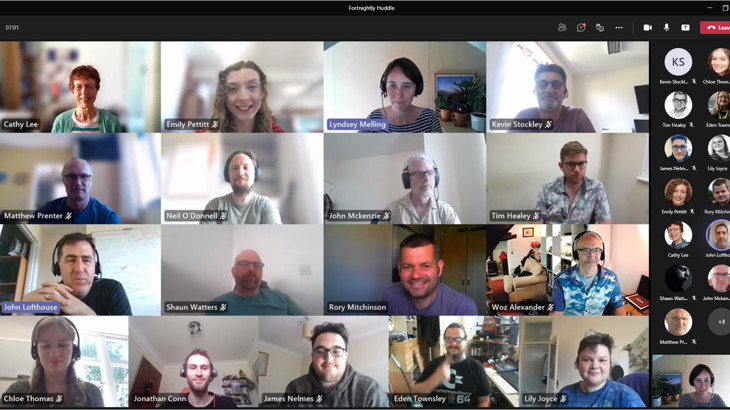 Our IT and Systems team provide technical support to the whole organisation.
Tell us a little bit about yourselves.
Nicola: Hi, my name is Nicola and I am an IT and Systems project manager.
As a keen cyclist and qualified personal trainer, I'm a huge advocate for active travel and see it as a key part of living a healthy lifestyle.
I get a great deal of job satisfaction working at Sustrans, knowing that everything I am doing is supporting the charity to make the world a better place.
Emily: I'm Emily and I've been an IT support engineer for a year and a half.
I'm proud to be supporting the charity's work making it easier for people to walk and cycle – something I've become more passionate about since I've been working here!
Tim: I'm an IT project officer and I've been at Sustrans for nearly four years.
I decided to work here as Sustrans offers the opportunity to learn and develop my knowledge of corporate IT networking and infrastructure.
Lyndsey: I'm Lyndsey and I'm an IT and Systems project manager.
I started here in January 2020, two months before Covid hit.
I'd be lost without our IT team. Not only do they help us stay safe online, they support the charity to use systems that make our lives easier at work. They're a bunch of awesome, helpful and lovely people, and I never worry about contacting them when I get locked out of my laptop or phone (which happens a lot).
What's your day-to-day job like and what projects do you work on?
Nicola: I manage IT change projects. I work closely with my team and other teams in the organisation to plan and deliver upgrades and improvements on existing systems and implement new ones.
I work to develop IT solutions that help improve ways of working for colleagues.
Emily: I deal with the more complex issues that are raised by colleagues with our IT service desk team.
And I make sure that our systems are running smoothly in the background for everyone at the charity.
Tim: For the last two years, I've been helping the team to achieve our 'Cyber Essentials' certification.
This is a cybersecurity accreditation and requires us to meet a number of criteria, keeping our servers patched, data secure and also keeping software on users' computers up-to-date.
Lyndsey: I manage system and infrastructure projects within the IT team.
Most recently I've worked on a wide-ranging project to make Sustrans IT more secure. I work with engineers, support staff and contractors to scope and plan systems work, and report back on delivery.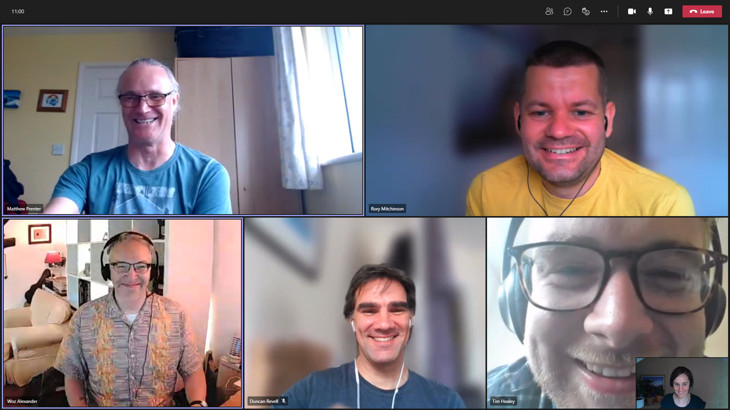 Our projects team manage IT change projects, working closely with other teams across Sustrans to deliver upgrades and improvements.
How has Covid-19 changed the way you work and the support you provide the charity across the UK?
Nicola: I joined the charity during the Covid restrictions.
One of the biggest changes for me was working from home 24/7, and starting a new role having never met any of the team in person.
I have to say, meeting new teammates virtually and only talking to them through a screen took a fair bit of getting used to!
Emily: When the first Covid-19 lockdown hit, our team got everyone set up to work remotely within the space of a week, which was a huge achievement.
As an IT support team, we've learned how to do things differently to keep the charity going, like setting up and shipping out equipment to new starters.
Tim: Covid-19 introduced a number of barriers that have changed the way we work as a team.
We have to communicate differently, and we have to meet more often to discuss topics that would normally be a quick chat in the office.
On the other hand, the freedom to work earlier and later to suit my personal needs has been very good for me.
Lyndsey: When we picked up and left the offices in March, we were actually in pretty good shape for the change. Laptops were already widely distributed and had a secure VPN installed.
I found working remotely actually helped me to connect with the wider IT team more, as everyone was spread out in offices across the UK.
I've got to know the team much better remotely than I was able to in the office.
What's your favourite thing about working in the IT team at Sustrans?
Nicola: Knowing that the work I'm doing is contributing to a charity that I really believe in and makes a huge difference.
Second to that would be the team that I work with and the colleagues that I support. Everyone is super friendly and willing to go the extra mile to help in any way that they can.
Emily: I like that alongside my busy day-to-day, I get the chance to pick up and work on little things that take my interest and that give me the satisfaction of making small improvements to our systems and processes.
A particular achievement I'm proud of is redesigning our intranet area to make it easier for colleagues to find help.
Tim: For me, it's getting the opportunity to develop my skills in IT, and learning how to manage the challenges of working in a charity.
We often need to provide the right services and systems on a limited budget and within a short amount of time. I like the challenge!
Lyndsey: They're such a lovely, knowledgeable group of people.
There are no egos. We're all here to do our best for the charity. It's great to have a team all pulling together for the same goals, and willing to help each other out.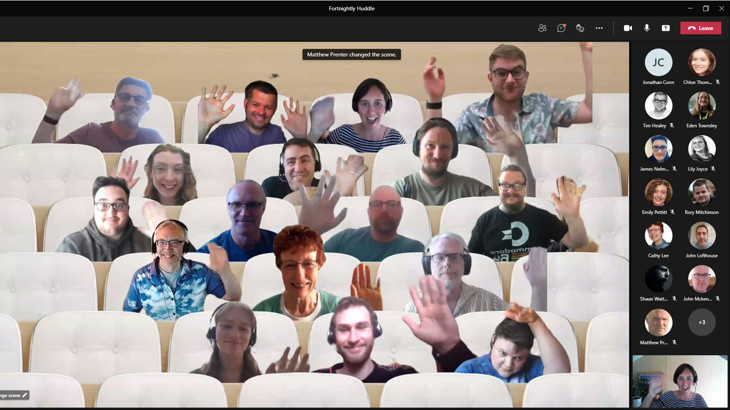 "Sustrans is a great organisation to work for and you would be valued as part of a fantastic growing team."
No matter who I speak to in the IT team, they are always incredibly helpful and friendly. From phishing attacks to connecting laptops to monitors, they know their stuff. Thanks IT for keeping us afloat!
What advice would you give to someone thinking about applying to work in IT at Sustrans?
Nicola: Do it! The IT and Systems team is a great bunch of friendly and interesting people with a wide range of interests and backgrounds.
You can really feel that everyone is behind the cause and wants to work together to help the charity to achieve its vision. I cannot recommend working for Sustrans enough!
Emily: Sustrans is a great organisation to work for and you would be valued as part of a fantastic growing team. Go for it!
Tim: If you want to work in a friendly team of like-minded people who all want to provide the best service and support to the organisation then work for Sustrans!
Lyndsey: At Sustrans, you can make a real difference in the world using your existing expertise and skillset.
If you're looking for a role where you can be supported to achieve a great work-life balance, and you can work with a team of lovely, supportive, down-to-earth people, then Sustrans IT and Systems is for you!