Since the Covid-19 pandemic hit, we've had to adapt and think of new ways to engage with residents to ensure they remain at the heart of our work. Kasia Koziel, the project lead of our Street Design project in Scotland, tells us how she and her team have been engaging local communities in this 'new normal'.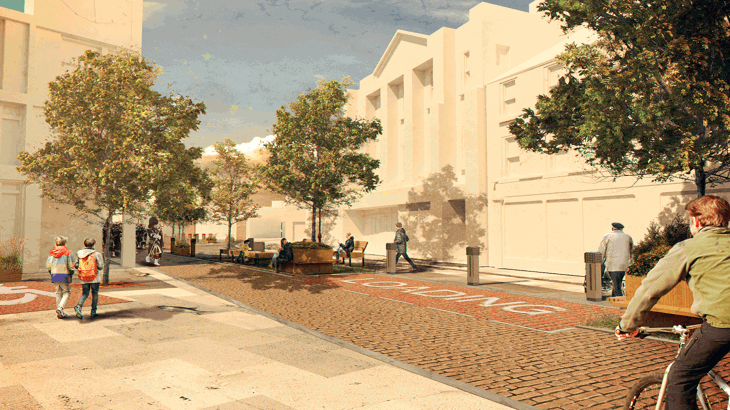 Concept design proposals for the Wick Street Design project.
Since 2019, we've been working with the community in Wick, a small town in the Scottish Highlands, to re-imagine the local high street and ensure its history and heritage is reflected in designs.
Like everything else, the Covid-19 pandemic put a pin in our engagement plans.
We had to adapt and think of new ways to engage with residents and ensure this was truly a collaborative design process.
Our experience of using Commonplace as our online engagement tool has not only highlighted the power of opinion but, the benefits of enabling people to engage with the design process through different channels.
  
Engaging with the community in the 'New Normal'
We believe that local people are best placed to inform changes to local areas.
By valuing individual opinions, we can amplify the wishes and needs of the local community.
In October 2019, the team visited Wick to engage with the community about the project and gather initial feedback.
Speaking to people in-person was key to building strong relationships.
Events and activities enabled us to meet local people, understand the issues they faced and the aspirations they had for their town centre.
We also used Commonplace's Heatmap function to have a more structured approach to gathering feedback.
When using a co-design approach, we don't simply present our ideas and designs to the community. We want to hear first-hand the communities needs and aspirations for the area.
When the pandemic hit in March, community engagement was suspended.
The team finalised the concept designs remotely, based on all the interactions they'd had with the community since October 2019.
  
Responding to feedback
Fast forward to August 2020, the country was in lockdown. But engaging with the community was as important as ever.
We had produced initial design proposals based on initial feedback, and we now needed to hear how those proposals would work for the local community.
Meeting people in person was off the table. So the online engagement was vital to collaborate with groups who are active in the community and help reach the people who live there.
Commonplace allowed us to gather responses from local people despite the pandemic, and keep residents up to date with project news.
However, we recognised that not everyone would have access to or be comfortable using online platforms.
During this time, the team decided to blend offline and online methods.
They did this by combining the use of the platform with paper surveys (available across the key community facilities) containing the same questions.
This enabled us to reach more people.
And also, by gathering responses through consistent questions, the project team was able to upload the paper responses received to the platform, combining them with the rest of the project data.
By using Commonplace's news function, we have maintained a strong relationship with the community, crucially building trust, and also maintaining momentum over a challenging year.
  
Informed and community-driven design
The collaborative process continues to be successful, with the proposals and recommendations being positively received by 69% of the community.
Most notably, the locals feel that the designs "brighten up" the area by adding artwork, greenery, and creative lighting.
Naturally, concerns were also highlighted, largely surrounding access for larger vehicles and availability of spaces for blue badge holders.
We were able to address these concerns through Commonplace and outline how our changes would reflect these.
Within three weeks we received 449 comments, and over 50% were submitted through the paper survey.
Interestingly, we had a much higher response rate from the business owners compared to the first survey back in October.
The Wick Street Design project makes it clear that by using a tailored approach and balancing offline and online methods the efforts of both designers and the community are better directed.
The outcome: informed and community-driven design.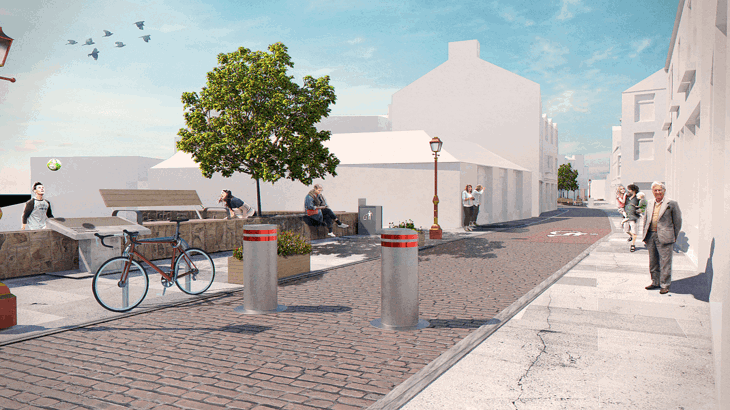 The community fed back on the design proposals to influence the final design.
Tips for engaging with communities in the 'New Normal'
It's fair to say that engaging with communities during a pandemic was a learning curve.
We've shared some of our findings along the way:
speak to local people and other stakeholders to understand local perspective and needs
collaborate with existing groups and join their activities
communicate why your project is happening, how this will impact people and what you're going to do
use a combination of online and offline mediums and resources to ensure no one is excluded
make sure your online activities are inclusive. For example, make presentations easy to read and use captions
create an environment that is welcoming and inspiring for people – try to bring some feeling of engagement in person such as display boards in the community
take time – we learnt that preparation for online activities took much more time, and we did a few trial sessions with colleagues
if you can't meet people in person, 'show your face' on video calls or photos, so they know who's behind the project.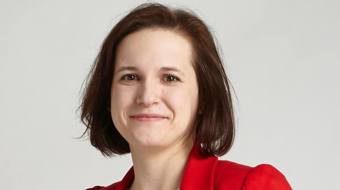 With thanks to our guest blogger Kasia Koziel, Project Lead of the Sustrans Street Design Programme.
Kasia is responsible for the development and delivery of projects across Scotland to transform neighbourhoods and urban spaces using a co-design approach.
She has been specifically responsible for the planning, management and delivery of the Wick Street Design project in the Scottish Highlands.