It's increasingly clear that Black, Asian and Minority Ethnic (BAME) people face a disproportionately higher risk of becoming critically ill from Covid-19. Our collaborative design team in London highlight the importance of putting communities' voices at the heart of how we design our streets and public spaces to help tackle health inequality.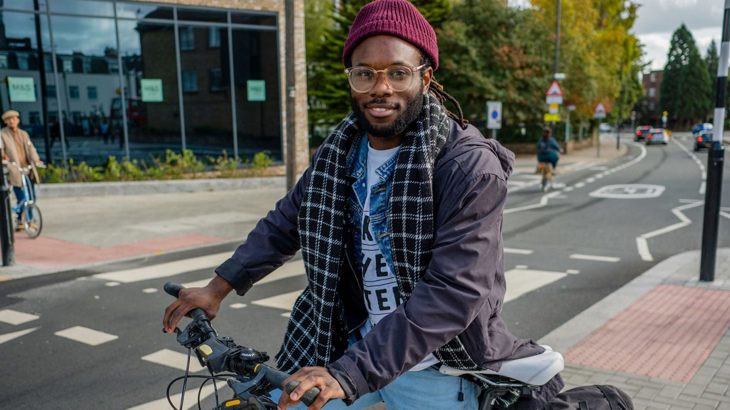 Pandemic uncovers society's inequalities
Public Health England's Disparities in the risks and outcomes from Covid-19 shows that people from ethnic minorities are up to twice as likely to die with Coronavirus as white British people [p39].

Why are health outcomes significantly worse for people from ethnic minorities?
Historic and on-going structural racism has made ethnic minorities more likely to be in low-income households, living in overcrowded homes in densely populated areas.
Often less affluent, ethnic minorities are more likely to be key workers—within the NHS, transport sector, care industry, as well as gig economy.
Being on the front line puts people at increased risk of exposure to higher doses of the Covid-19 virus and makes it harder to effectively socially distance. 
The Intensive Care National Audit and Research Centre found Minority Ethnic people account for one-third of critically ill coronavirus patients in UK hospitals, while only making up 14% of the population.
Evidence suggests that long-term health inequalities are significant factors.
This includes the continued exposure of low-income BAME communities to high levels of air pollution.

No excuse for inequality
We want to see a society where everyone, regardless of race or background, has the chance to enjoy a healthy life.
And yet this is not the society we live in now.
National government, local authorities, urban designers and transport planners all have a significant part to play in changing this. 

Long-term air pollution exposure correlates with increased Covid-19 fatalities
Black, African and Caribbean communities in London have long been disproportionately exposed to illegal levels of nitrogen dioxide. Along with ethnically mixed and socioeconomically deprived neighbourhoods across England.
This chronic exposure causes asthma, heart disease, lung cancer and diabetes.
It shortens children's life expectancy and causes premature deaths. Including the tragic loss of Londoner, Ella Roberta (aged 9), whose rare and life-threatening asthma has been directly attributed to air pollution.
Research from the US shows a strong correlation between long-term air pollution exposure and susceptibility to severe and fatal Covid-19 in England, Europe and in the USA.
One study indicates it "may be one of the most important contributors to fatality caused by the Covid-19 virus".
This must be a wake-up call for our country and a catalyst for far-reaching and fundamental change. Once this crisis is over, we will need to forge a new social contract that advances the twin causes of racial and economic equality and prioritises the welfare and wellbeing of every single community in this country.
Avoiding air pollution surge more important now than ever
Government and local authorities need to take urgent action to prevent a rise in air pollution as lockdown measures are slowly lifted.
Emergency changes to road layouts which give people a safe space for cycling and walking are encouraging more people to change how they travel.
While a number of authorities are being proactive by creating more road space for walking and cycling, it's critical that all councils take urgent action to make this possible throughout our towns and cities.
Without rapid changes to our streets to create space to move safely there is a serious risk that car owners will drive rather than use public transport.
The Covid-19 public health crisis will then be replaced with a toxic air public health crisis.

Inclusivity creates fairer places to live
Putting the perspectives, expertise and lived experiences of those most impacted by these inequalities at the heart of urban design and transport planning is the best way to create a happier, healthier and fairer place to live.
In late 2019 and early 2020, we delivered extensive community engagement with local residents, schools and businesses - focused on the busy high street at Dagenham Heathway.
We set up a local stakeholder management group and worked closely with local accessibility advocates to develop a scheme that answered to the needs of the local community.
The result was the development of designs which we hope the Council will progress quickly to deliver.
And these designs will reduce road danger, open up opportunities for local people to cycle safely, improve pedestrian access and clean up the air quality.


Building a better future
It's promising to see decision-makers in cities and towns throughout the UK also taking action to make streets fairer and safer.
However, the success of the changes they are putting in place will be judged on whether they are helping those who need them most.
Covid-19 has shone a glaring light on the inequalities that exist in how our public spaces, towns and cities are designed.
So, as we emerge from lockdown, it is essential that meaningful and effective engagement is carried out as we build a better future.
We must make sure that seldom heard voices are an integral part of the conversation.
And we must make certain that all communities who suffer most from illegal air quality, road danger and poor access to public space, benefit accordingly.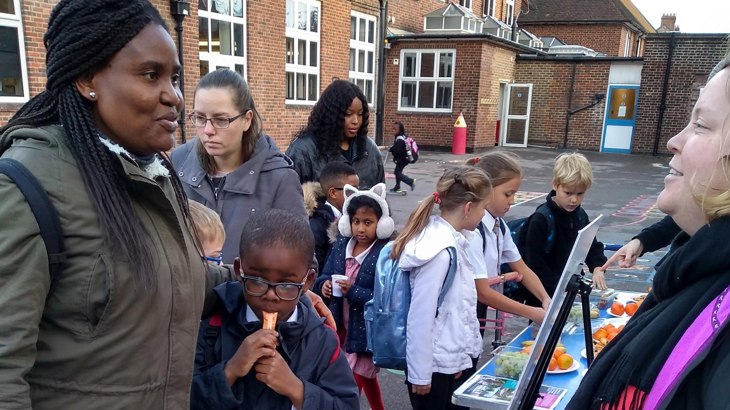 We're working in partnership with Bromley on a Liveable Neighbourhoods project, which aims to create healthy streets across London and enable people to make more everyday trips on foot, by bike or on public transport.
Practical, strategic solutions can target inequalities
And practical solutions do exist.
Planning a built environment that enables people to move around safely is discussed in Tactical urbanism during Covid-19 and beyond.
We need a strategic, thoughtful approach to the roll-out of emergency measures.
Many local authorities are asking where to put emergency interventions to create safe spaces to move.
We say, start in deprived neighbourhoods where the effects of car dependency are most severe.
1. Putting ethnic minority communities at the heart of urban design 
For healthier, happier and fairer cities where all communities can thrive, we need to ensure the often unheard voices are heard, amplified and included in urban design discussions.
Innovative answers to questions about street design and transport will be found in communities, and result in changes to streets and places that match the community needs.
2. Reflecting our nation's diversity in transport planning and placemaking
Many demographic groups are still underrepresented in those who design public spaces and the majority of urban designers, transport planners and traffic engineers are white.
This is not quick to change, but the profession must be more representative of the country.
What we can do immediately is to carry out meaningful community engagement and collaborative design which puts ethnic minorities and other marginalised communities at the heart of delivery.
We need to reach out to people rather than expect them to come to us.
Hearing from people in youth clubs, faith groups, schools, residents' associations and disability groups, among others can be effective ways of doing this.
3. Building trust and breaking down barriers to participation
Political will and positive action are needed to address a wide range of barriers to participation.
Decision-makers need to consider how feeling unwelcome or othered, previous negative experiences, and historical exclusion from decision-making processes, all impact on choices ethnic minorities make about getting involved.
Scepticism needs to be understood and trust needs to be built. And of course, the current crisis presents new barriers to face-to-face engagement. 

Meaningful engagement is still possible with social distancing
Engaging with communities about their neighbourhoods presents some challenges with social distancing in place but it is still possible to do this meaningfully.
Those engaging can provide online platforms, but these are only part of the solution.
It is essential that wider, more fully inclusive methods are also used to support placemaking decisions.
These can include mail-outs, information boards, existing community communication channels and support for people without internet access.
As lockdown eases, it will be possible to deliver a wider range of face-to-face engagement, tailored to respond safely to the conditions, including drop-in workshops and 'pop-up' on-street engagement.
It is essential that meaningful and inclusive engagement remains at the outset, and at the heart of delivery under Covid-19.

Everyone has the right to breathe clean air
Radical change to our streets and public spaces are not only possible but are entirely necessary.
Now is the time for national government, local authorities, urban designers and transport planners to prioritise tackling high and illegal levels of air pollution.
Poor air quality is putting ethnic minorities at greater risk of severe and fatal Covid-19, as well as many other chronic and life-threatening conditions.
We need to reimagine our cities together so that everyone breathes clean air and can live happier healthier lives.