Sustrans South Partnerships Manager, Roddy Crockett, discusses the recent motion that could see Brighton become car-free by 2023. He takes a look at what the UK could be like if all of our town and city centres made cars a means to get to the centre but not to travel through it.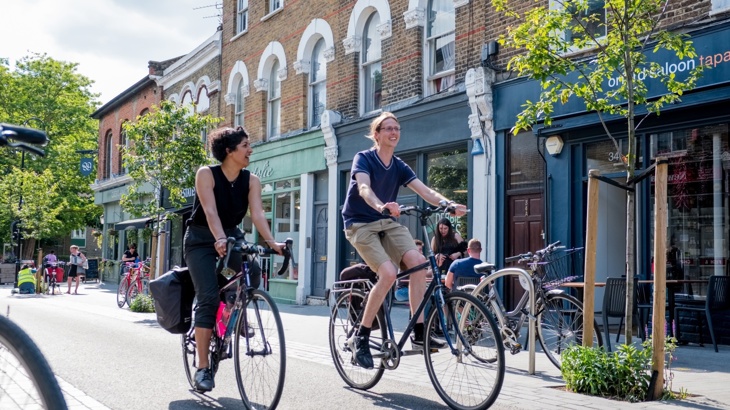 Cities like York and Birmingham are committing to be car-free as early as 2023.
Attenborough on the news, raging fires down under, and our seas are the warmest they've ever been. We're at a time of ecological and climate crisis.
When dealing with a crisis, it's all too easy to think about the things we need to stop doing, the things we'll have to give up and how we need to change and adapt our behaviour in a negative sense. 
Instead, I think we should see this crisis as an opportunity. It's an opportunity to build a resilient country for our children to inherit. A country that is economically prosperous, culturally diverse, safe, and a great place to live and work.
Making cities more liveable
Imagine a city centre that has more space to play, more biodiversity, better air to breathe, and a city that is, well, just more fun to hang out in. A place that is easy on the eye, the ear and the lungs.
Less noise from cars and buses, where you are able to have a conversation with a toddler without bending down each time to be heard. 
How about somewhere to go with the kids where it's easy to cross the street. Where people feel safe, with things to see and do and places to stop and rest.
Would you visit somewhere not too noisy, where you can relax with shade and shelter and breathe clean air? 
The opportunity to go car-free
The motion brought by Cllr Amy Heley to the Environment, Transport and Sustainability Committee could make Brighton one of the first cities in the country to commit to a car free city centre by 2023, joining York, Oxford and Birmingham.
We have an opportunity to be a trail-blazer, where the car is a means to get to the city centre but not through it. 
What an opportunity we have.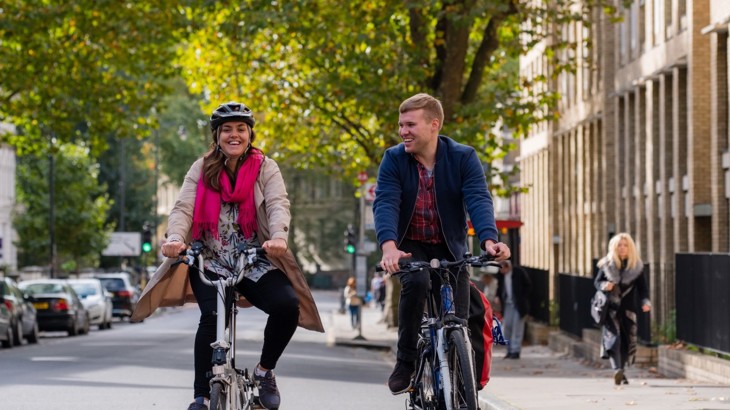 30% of all our emissions come from how we move around and we need to find ways to reduce this.
Removing through-traffic would enhance our vibrant, cosmopolitan lifestyle. It would create an attractive physical environment, and support the hosting of events and festivals reaching out to a global audience.
Our country would become somewhere where people on foot and bike are given priority over cars, improving air quality and our physical health.
Of course, there will be bumps in the road to achieving this. Like ensuring that groups most impacted are resilient enough to adapt to the change. And that suitable exemptions are in place such as for blue badge holders, emergency services and essential deliveries.
But these issues are all resolvable and are relatively minor in the context of the crisis we face.
We have to find ways to reduce our carbon emissions. And 30% of all our emissions come from how we move around. We need to find ways to reduce our average mileages without hurting ourselves and others around us.
Let's leave the car at home and walk, cycle or get the bus more.
Let's give residents their city centres back.