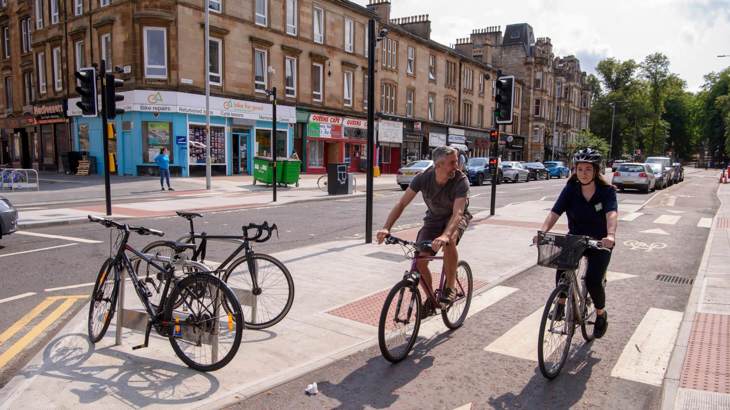 The UK Chief Medical Officers' physical activity guidelines were published on 7 September 2019. 
According to the latest NHS statistics on obesity, physical activity and diet, physical activity levels generally decrease with age, with the sharpest incline at ages 75 – 84 (48% active), and age 85+ (26% active). The same report details how only 18% of children were meeting the then-current Chief Medical Officer guidelines for physical activity.
Walking and cycling can, therefore, be good options for older people who are looking to stay active, and for encouraging younger people to learn and form the habits for an active lifestyle.
However, some of the places that would be considered as easy and readily available spaces for people to be active – the places where people live, work and learn – are often not safe enough for people to choose to walk and cycle.
What do recent reports tell us?
Recent reports show that investment in infrastructure to improve places for walking and cycling can help to increase physical activity. A review of the link between active travel and physical activity published in the Active Travel and Physical Activity Evidence Review by Sport England presents strong evidence that targeted investment can increase walking and cycling.
In investing in active travel, priority should be given to: 'whole system'-type intervention approaches; identifying appropriate combinations of measures that 'fit' locally, based on evidence of need and likelihood of impact; encouraging local agencies to promote active transport as part of their efforts to increase physical activity; securing consistent, long-term funding streams; and supporting funding streams that draw on wide-ranging cross-departmental support.
New guidance from NICE, the National Institute for Health and Care Excellence, highlights five ways in which active travel planning can encourage and support people of all ages and all abilities to move more.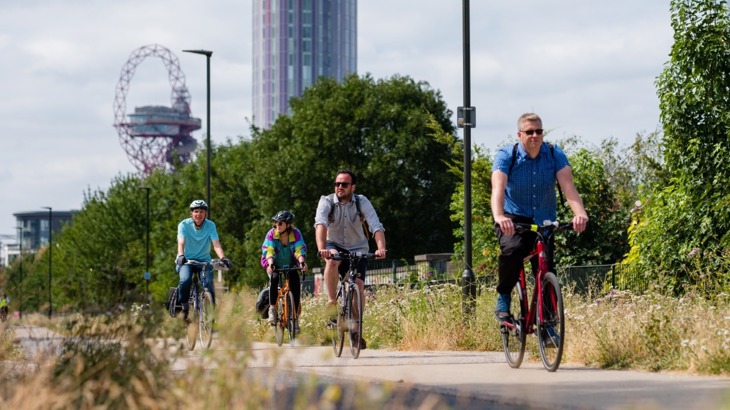 Walking and cycling are easy forms of physical activity for people wanting to increase the amount of exercise that they do.
Physical activity: encouraging activity in the community, sets out how local strategy, policy and planning, and improvements to the built or natural physical environment such as public open spaces, workplaces and schools can support better health by helping people to be physically active.
Recommendations include nominating physical activity champions, inviting community involvement, and supporting physical activity in schools and workplaces. Above all, local authorities should prioritise active travel when developing and maintaining connected travel routes.
Another review, by the National Institute for Health Research, outlines details of interventions to increase physical activity.  The report, Moving Matters – Interventions to Increase Physical Activity emphasises the need to provide suitable environments to support physical activity, as well as reflecting personal beliefs and habits, and developing people's motivations and capabilities to become more active. This is all part of addressing the complex and interconnected factors that determine how people are active.
The report concludes "enhancing access and … redesigning the environment can help drive activity". In other words, in order to encourage people to be more active, we need to change physical built environments where people live, work and play, to be more suitable for walking and cycling.
Above all, an environment that supports walking and cycling can be a great mechanism for supporting physical activity by people with long-term physical and mental health conditions.
The new Sports England 'We Are Undefeatable' campaign shows that disabled people and those who experience mental health problems can enjoy outdoor physical activity.  An environment that supports walking and cycling supports everyone to become more active. The potential contribution to overall physical activity is huge.
We are supporting communities throughout the UK to build environments that make it easier for everyone to achieve the new physical activity guidelines of the UK Chief Medical Officers.