Today marks the day that many children in Wales make their way back to school after the summer holidays. Whether you are a parent, carer, or a teacher, top of the list of priorities is making sure that our children are safe, active, and healthy.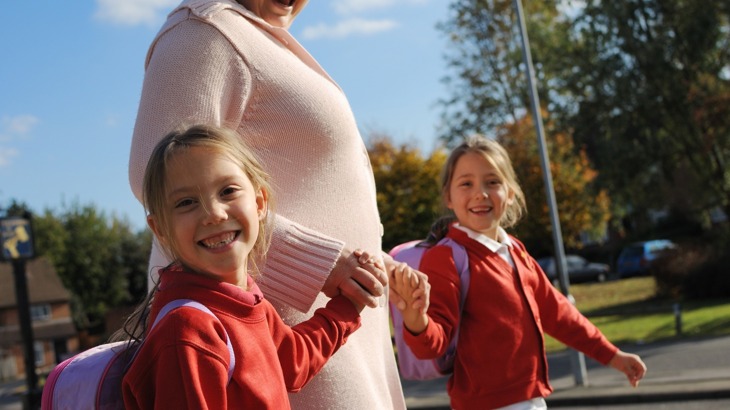 Idling engines, traffic jams, and dangerous parking are just some of the issues which children face around school gates as they arrive and leave school every day. These issues lead to unsafe roads and unclean air which have a negative effect on the health and safety of some of the most vulnerable people in our communities.
So what action can we take to change this?
Slowing down the speed of cars is one measure we can take to protect our children. 20 mph zones are popping up more frequently across Wales, and we know from evidence that decreased traffic speeds reduce collisions and casualties, as well as encourage people to walk and cycle.
The implementation of 20mph has been particularly effective in deprived communities, where they halved casualties in the most deprived areas of London. Welsh Government has already shown leadership on this issue and committed a task force to look into rolling out 20 mph as the national speed limit in residential areas.
However, congestion and poor air quality aren't going to solved by merely slowing vehicles down, we also need to see fewer cars being used on the school run.
The average primary school journey is just 1.6 miles, and yet one in four cars on the road during the morning peak are on the school run; these trips could easily be moved onto more sustainable modes of transport, such as walking, cycling or scooting.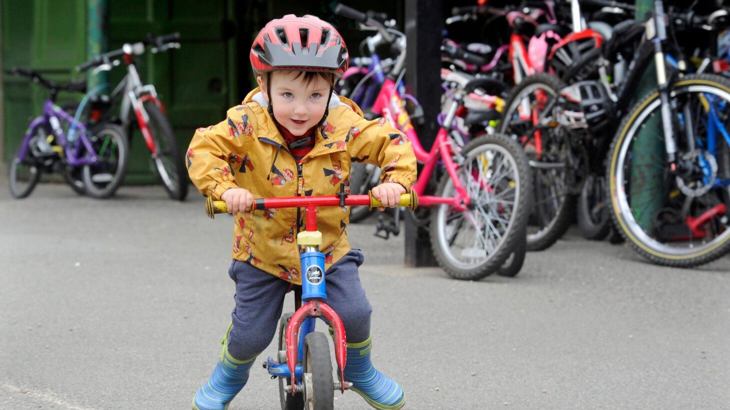 Cycling, scooting and walking can be a great way to incorporate activity into you and your children's daily routine.
Cycling, scooting and walking is a great way to incorporate activity into you and your children's daily routine. Not only will an active school run improve a child's physical health, but it also has mental health benefits. Teachers report that pupils who walk, cycle or scoot arrive at school more relaxed, alert and ready to start the day than those who travel by car.
We understand that the right skills and infrastructure need to be provided to help people feel safe to travel more actively. 
We need to redesign our streets and public spaces, so that they are built for people rather than the car; this is especially pertinent around schools to enable people to feel safe leaving their cars at home.
We also need to help more local authorities to implement temporary school street closures outside the school gates, something we are doing through our "School Streets" programme. Initiatives like Schools Streets create safer environments for families to walk and cycle and help reduce the risk for children travelling to and from school.
Through a combination of educating ourselves, our children, and by reducing the speed and number of cars outside of school gates, we can make our streets nicer to spend time in and keep our school children safe and healthy.