Youth is wasted on the young, or so they say. Something I'd usually tend to agree with looking back at the years I spent dragging my feet to school. However, over recent months, we've seen young people rise up, and send arguably one of the most important political messages to global leaders: how do we solve a problem like climate change?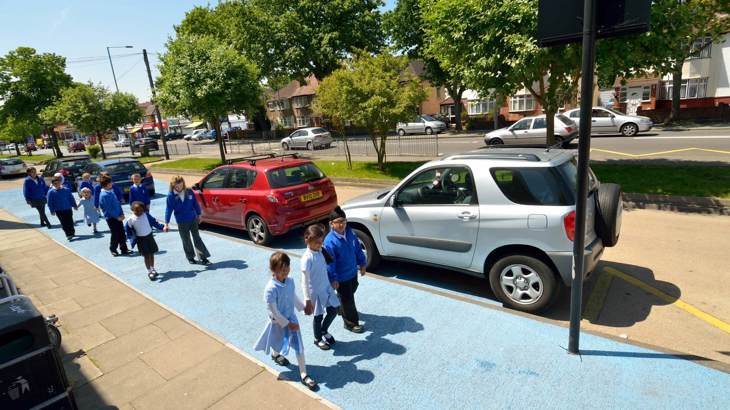 Triggered by the solo demonstrations of 15-year-old Swedish school girl Greta Thunberg in August 2018 a global youth movement of School Strikes for climate change is gathering momentum and demonstrating the power of local, grassroots action.
Many children walked out at my son's school last month and many more are expected to do so today, joining thousands across the UK and tens of thousands globally. And other small protests are adding to the clamour for change.
The direct action of Steve Marsland, Headteacher at Russell Scott primary school in Denton in Tameside, made national headlines when he appointed children to issue fake parking tickets on cars parked outside the school to highlight parents' inconsiderate parking or idling cars, after a rise in asthma cases.
For all the talk of climate change being 'too big', local action is exactly what's needed in times like these. How many of us would look back in hindsight and suggest that the 'mother' of the civil rights movement Rosa Parks' very small, but very significant act of refusing to give up her seat on an Alabama bus, was deemed too 'local', or not enough to have an impact?
There is little more political than coming together locally to try and affect political thinking. In spite of all the evidence stacking up, we are still seeing the reaction to climate change move at a (retreating) glacial pace.
Transport is a major cause of air pollution
This month, Public Health England released their air quality evidence review, part of which specifically focuses on what interventions are needed to reduce the already known ill effects transport emissions have on the development of children's lungs and the links to increased asthma.
The report says: "working with children and their parents to implement no-idling zones outside schools, make it easy for children to walk or cycle to school and increase public awareness in relation to air pollution and children. This will reduce air pollution in the vicinity of schools and reducing children's exposure accordingly."
Transport is the only sector in the UK with increasing carbon emissions, so addressing our addiction to fossil-fuelled transport, when combined at scale, could have an impact on our emissions.
Start tackling climate change on school streets
So how do we make local action which can have a global effect? Our School Streets programme, which launches later this month to coincide with our annual inter-school Big Pedal competition, encourages teachers, parents, schools and Local Authorities, to address the ways in which our children are able to travel to school.
For far too long, we have become complacent with our children's journey to school. Being 'dropped off' has become the de facto norm, with 41% of five to 10-year-olds travelling to school by car or van in 2017, according to the National Travel Survey.
School Streets involves closing the streets outside schools at pick up and drop off times. A number of forward-thinking Local Authorities have already adopted these schemes in an attempt to reposition the school run; being a little more stick than carrot. It's a very local action, which can have positive ramifications for our children, schools, and wider communities. But taken together, the momentum can have more significant impacts.
Our politicians have been slow to react, if indeed they react at all, to the existential threat of climate change, seeing at times as few as 10 MPs in Parliament for the debate on the UK cutting carbon emissions, so perhaps it really is down to the kids.
Their localised political actions have certainly inspired me. And we want our localised actions of School Streets to have the impact of School Strikes. We want to challenge what has become accepted, and make a small change locally, which can have a big impact nationally. And if these localised actions are replicated the world over, then we build political momentum that gets harder to be ignored.
Oh to be young again...