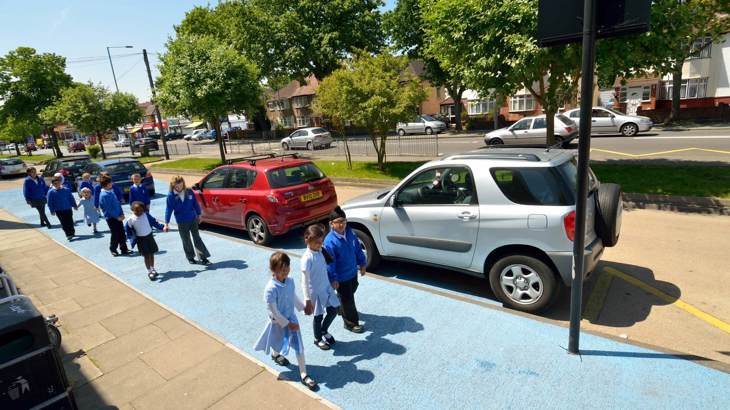 Last year, there was a lot of publicity around Stanley Park High in Carshalton, South London, which has enforced a new registration scheme that requires all of its pupils to carry number plates on their bikes.
Similar stories have also emerged of schools banning cycling or making helmets compulsory in the last year.
They say they support active travel to school, but policies such as this only create more barriers for children who would like to cycle, walk or scoot to school.
Addressing the core issue
Bold action is required to transform the school run. The answer to this seems simple – remove cars from the roads leading up to the school gate, and build better cycling infrastructure, rather than enforcing rules which will ultimately discourage cycling.
This transformation is imperative, with the UK facing a major public health crisis. Nearly a third (31%) of children aged 2-15 are overweight or obese in the UK, and as many as 42% of children get less than half the recommended one hour of physical activity a day.
Additionally, over 2,000 schools are in areas with high levels of air pollution which is damaging to children's health.
Transforming the school run, so that more parents and children can travel actively, provides a great opportunity to address both of these issues.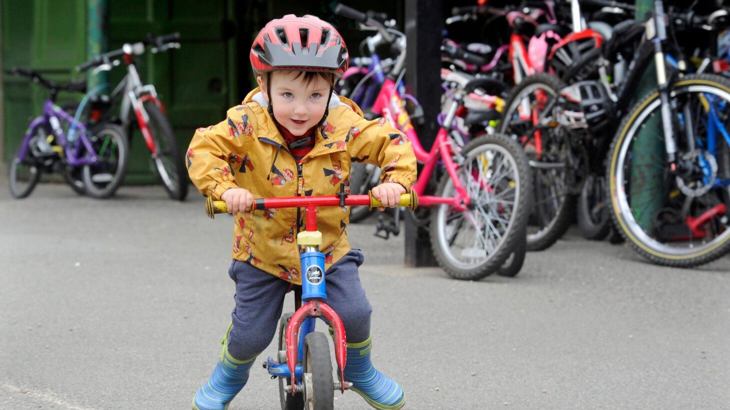 The average journey to primary school is just 1.6 miles, a distance which can be walked, scooted or cycled easily by most people.
The average journey to primary school is just 1.6 miles, a distance which can be walked, scooted or cycled easily by most people. Our research shows that that most children and young people would prefer to travel actively. Not only is there public support for an active school run, but for every child who walks, scoots or cycles to school, there is one less car contributing to our toxic air.
The issue that schools should be addressing is the negative impact of cars on the school run. As many as one in four journeys during the morning rush hour is on the school run, and road transport is responsible for 80% of the pollution where legal limits are being broken.
Cars not only contribute to congestion and air pollution but also make it more dangerous for people to travel actively to school.
The biggest barrier to more people walking and cycling is safety concerns, and this is often caused by the number and behaviour of motorists on the road, creating a vicious cycle that forces more and more people to drive.
Ultimately, a combination of road closures and dedicated cycling routes near schools will play an integral role in improving safety for children to walk and cycle to and from school, and in helping encourage a car-free, active lifestyle.
Closing roads outside school gates
We launched a new programme in 2019 – Sustrans School Streets – that supports local authorities, schools and local communities to close the roads around schools to motor traffic at drop off and pick up times and therefore opening roads up to people. This approach has been pioneered in a number of places including Hackney and Camden in London, Edinburgh and Solihull. We want to build on the success of these projects.
It's a simple idea, but t's not easy. We'll be bringing together the evidence on where this has been done before, providing practical guidance for local authorities and schools, and working directly with schools and communities through our project officers. The Big Pedal 2019 also had a specific focus on demonstrating the potential for School Streets, and we supported multiple schools in closing the road to traffic.