We all want to live in great places. We also know that limitations to places becoming really great to live in come from many quarters. A lack of integration of planning for movement with planning for health has been a major hindrance - but new initiatives are afoot that are seeking to address this gap. This blog post considers the role of walking and cycling in maximising the effect of these initiatives.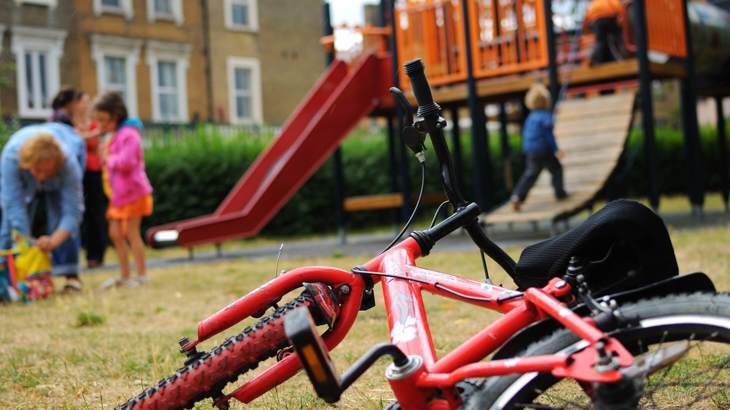 The publication of guidance by NHS England, NHS Improvement, Care Quality Commission, Health Education England, NICE and Public Health England sets out the steps to deliver a sustainable, transformed health service for England.
The guidance requires the production of a local health and care system 'Sustainability and Transformation Plan'. The guidance goes on to state that planning by individual institutions will increasingly be supplemented with planning by place for local populations. The plans should cover better integration with local authority services, including prevention and social care, reflecting local agreed health and wellbeing strategies.
Meanwhile, the process of selecting demonstrator sites for the Healthy New Towns programme, led by NHS England and Public Health England, is nearing its conclusion.
This initiative invites local authorities, housing associations and the construction sector to identify development projects where they would like NHS support in creating health-promoting new towns and neighbourhoods in England.
Among other things, the programme will showcase new communities that support social cohesion, physical and mental wellbeing, and walking, cycling and sports in place of our current obesogenic built environments.
But what is it that characterises places, new and old, that better support social cohesion, physical and mental wellbeing, and walking, cycling and sports? And how can these measures be incorporated into planning by place?
We've been working with the Department for Transport and the Thames Valley Berkshire LEP to think about this challenge, and have come up with the following recommendations.
We think that by taking these recommendations into account at the earliest possible stage, Healthy New Towns and Sustainability and Transformation Plans can be very effective initiatives.
Housing densities matter. New developments should be built at higher density; existing communities of higher residential densities may be more readily able to integrate mobility needs with health and wellbeing strategies.
7 ways to integrate health and place
Prioritise development along key public transport corridors and ensure that connections are within 400m of homes on a safe, direct and well-lit route so people will walk more.
Local centres should have a strictly enforced 20mph speed limit or lower to enable more walking and cycling.
Utilise standards for parking spaces per dwellings, and physically remove the possibility for additional and anti-social parking.
Reduce priority and space for private cars in residential areas.
Give more priority to creating walking and cycling routes and a quality liveable environment for people to socialise and play in.
Improve the quality and frequency of public transport from major employment centres to surrounding residential areas, and encourage and enable short trips from these places to be made on foot and by bike.
Improved local development standards should ensure prioritised and high-quality walking and cycling routes lead from housing developments to key destinations such as employment, retail and leisure facilities.
Sustrans is building a catalogue of examples of where these approaches have been applied and have been shown to work. We are keen to support both the production of integrated Sustainability and Transformation Plans and the implementation of Healthy New Towns by enabling these approaches to be built into planning. We would love to hear from people in places where these sort of approaches are making a real difference.