Sustrans is proud to support the launch of the Healthy Streets Design Check. The new tool will help urban designers, transport planners and highways teams to create healthier streets for everyone.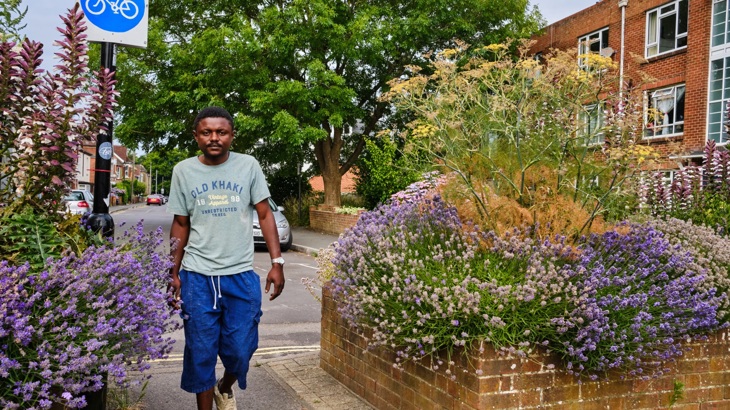 Healthy Streets is a human-centred framework for embedding public health in transport, public realm and planning.
The Healthy Streets Design Check is a tool for designers to score existing streets and proposed street designs against the 10 Healthy Street Indicators.
In doing so, the tool will help designers across the country to ensure that future street developments support a healthy population.


Objectively scoring the health of our streets
Healthy Streets created this tool for the Department of Transport.
Its objective scoring system supports designers in applying the Government's recent guidance - Local Transport Note 1/20 - and balancing the needs of people walking, cycling and spending time on streets.
A collaborative approach
The tool was developed with input and feedback from designers, engineers, policy makers and public health specialists. Sustrans provided specialist input on designing for cycling.
This collaborative approach has enabled Healthy Streets to ensure the tool will work for streets across England.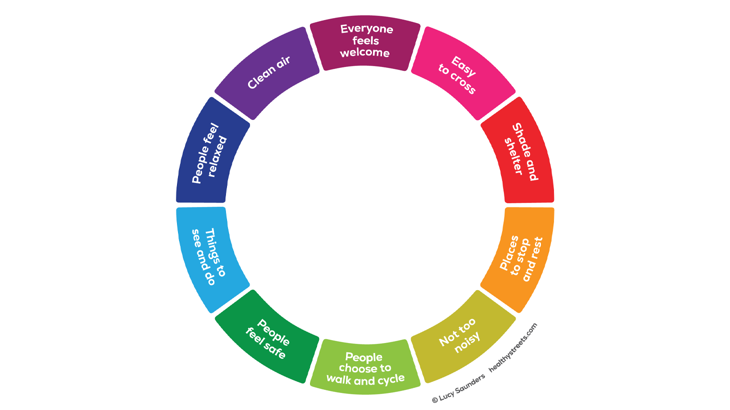 There are ten Healthy Streets indicators.
Putting the tool to good use
Sustrans' design and engineering teams will be putting the Healthy Streets Design check to good use, as we support local authorities through the Department for Transport-funded Local Cycling and Walking Infrastructure Plan programme. 
Using the tool in this work means that, not only will all our design work be compliant with the Government's guidance (Local Transport Note 1/20), but that it will also consider the whole street environment.
We will also support local authorities in using this open-access tool.
Sustrans and Healthy Streets
Matt Winfield, Sustrans' England Director, said:
"I'm excited to see the launch of this new version of the Healthy Streets Design Tool. It will help local authorities across England to deliver improved streets for residents and visitors alike.
"We have a strong working relationship with Healthy Streets, having worked with Lucy Saunders on Transport for London's Healthy Streets programme, and through the delivery of Healthy Streets training to local authority officers across the country.
"We're very happy to have been able to support the development of this tool, and are excited to put it into practice ourselves as we design and implement projects to improve our streets."
Delivering better street environments
Lucy Saunders, Director at Healthy Streets, said:
"'The Healthy Streets Approach is very much aligned with the Sustrans ethos, so it has been great to have the team's input.
"This new tool will enable local authorities across the country deliver better street environments in which everyone can feel welcome to walk, cycle and spend time."