We at Sustrans Scotland are saddened to hear that Ian Findlay, Chief Officer of Paths for All, passed away at the weekend. John Lauder, Deputy CEO Sustrans and National Director, Scotland, comments on the news.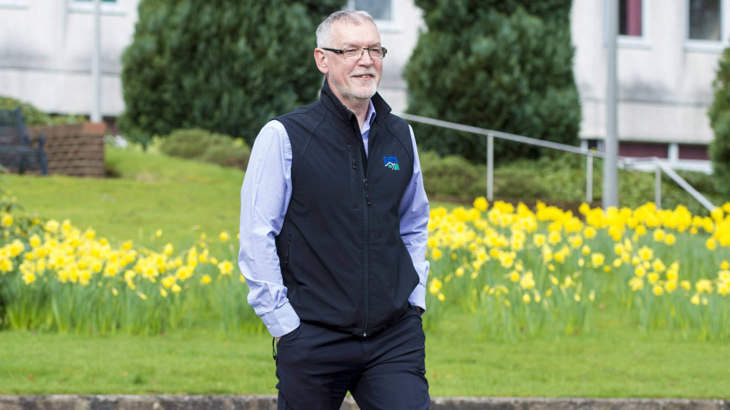 Ian Findlay, by kind permission of Paths for All.
"The death of Ian Findlay is terribly sad news and our thoughts and deepest sympathies are with his wife and family, his colleagues at Paths for All and his many friends, not least the tightly knit community of Comrie, where he was such a well-known figure.
"I knew Ian as a colleague for nearly sixteen years.  He was the kindest, most decent and inspirational leader I have known. Someone I looked up to, held up as a mentor and a role model.
"Often, I'd be wrestling with something at work and would call Ian for advice, which was always good and freely given.
"Ian truly believed that the world would be a better place if more people were able to easily walk, wheel and cycle, and he helped thousands of people to do just that throughout his career.  
"I recall us both having a chat when the Transport Scotland budget for active travel was doubled in September 2017. It felt like a hugely positive moment after many years of building the case to get a better deal in Scotland for everyday walking, wheeling and cycling with a wide group of partner organisations
"Ian leaves a hugely positive legacy, albeit way too early.  Everyone at Sustrans and anyone who cares about making Scotland a better place is sending their love and support to Ian's family."