The long-awaited Belfast Cycling Network Plan has been published providing a blueprint for the development and delivery of safe infrastructure for everyday cycling in the city over the next ten years.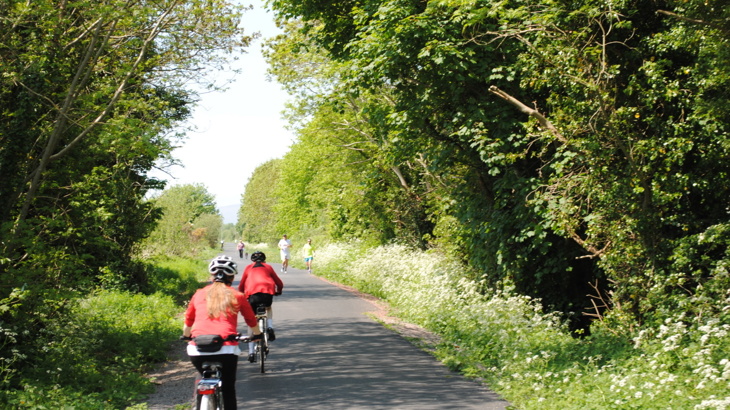 The Network includes proposals for around 180 km of routes across Belfast.
Call for ring-fenced funding
Caroline Bloomfield, Director of Sustrans in Northern Ireland welcomed the publication but has called for a Delivery Plan and ring-fenced funding.
She said:
"We are delighted to see the publication of the Belfast Cycling Network and pleased that the Department has taken on board many of the responses to the consultation.
"Since the initial consultation in 2017 Sustrans has also produced the North and West Belfast Feasibility Study which we are pleased to see has been incorporated within the final Network plan."
Publication of the report is an important step if we are to see the critical infrastructure which will help us reach net-zero emissions, reduce air pollution and enable healthier lifestyles. However, we must now see details of funding and a robust Delivery Plan setting out a clear timeframe for implementation of the Network.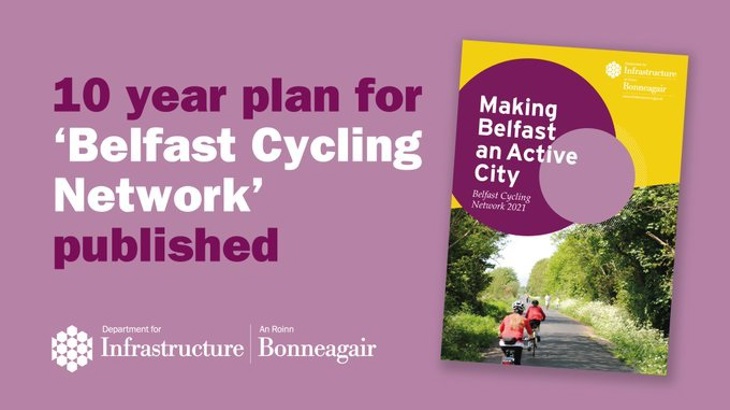 180km of walking and cycling routes
The Network includes proposals for around 180 kilometres of arterial and orbital routes right across the city.
This will bring good quality cycling infrastructure within 400 metres of around three-quarters of all Belfast City Council residents.
Infrastructure Minister, Nichola Mallon said:
"I am delighted to announce this 10-year plan that will deliver infrastructure for walking, wheeling and cycling in Belfast.
"As part of a £3 million investment in walking and cycling in the Belfast area, some £750,000 is earmarked for Belfast Cycling Network schemes in 2021/22 as a starting point. 
"In addition, design work on future schemes to be implemented in future years will also be undertaken.
"Towns and cities across Ireland, Europe and right across the world are being transformed into vibrant, healthy liveable places.
"Places where the needs of citizens are to the fore, public spaces are being used to better effect for the physical and mental health and wellbeing of their people and climate change is being addressed through carbon reduction."