We're delighted to announce the appointment of Christine Boston as our new Director for the organisation in Wales from 12 October 2020. As Director of Sustrans Cymru, Christine will provide leadership to the team working across a range of projects.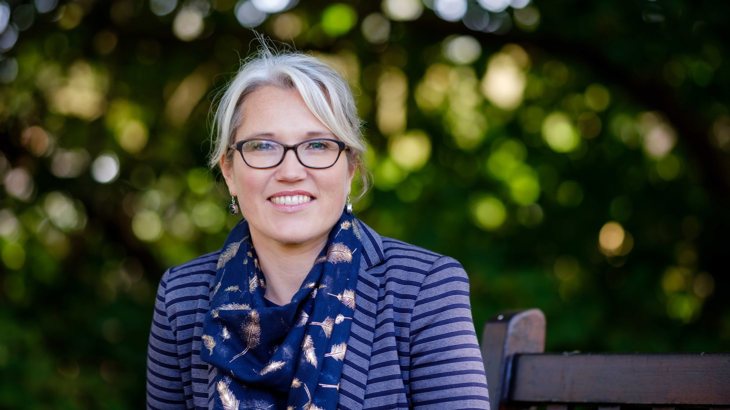 Christine joins us after a number of years with the Community Transport Association where she has led on strategy and operations in Wales. 
During her time with CTA, Christine has provided leadership for the community transport sector and secured significant opportunities for the sector in Wales.
Working with Sustrans Cymru, Christine has chaired the Transform Cymru coalition since 2019, coordinating a range of organisations across transport, equalities and health to influence policy on sustainable and inclusive transport for Wales.
  
Connecting communities
Steve Brooks, Sustrans Executive Director of External Affairs said of the appointment:
"I'm excited to welcome Christine Boston to our team as our new Director of Sustrans Cymru.
"Christine brings with her a wealth of experience and expertise that will be invaluable to support both our team and our partners across Wales.
"She brings a deep knowledge of connecting communities in Wales and a passion to make active travel accessible for everyone.
"Christine will play a key role as we continue our crucial work to make it easier for people to walk and cycle safely and create a cleaner, greener, healthier Wales."
  
Supporting more people to enjoy the benefits of walking and cycling
Christine said:
"I am delighted to be joining the expert team at Sustrans and look forward to continuing the promotion of active travel in Wales.
"The Covid-19 pandemic has allowed us to see how we can live our lives differently, making more local journeys from home on foot or by bike.
"Authorities around the world have accelerated progress on active travel facilities in order to allow everyone to make safe and healthy journeys.
"It is important to me that we use this opportunity to support more people to enjoy the benefits of walking and cycling, removing the barriers that have so far left people excluded."

An agenda of inclusion
Christine's appointment will allow us to push forward our agenda of inclusion to ensure more people across Wales can choose active travel as the safest and most convenient option.