We're working with North Tyneside Council on exciting new plans to ensure people can move around the borough safely by foot or bicycle and to support local businesses.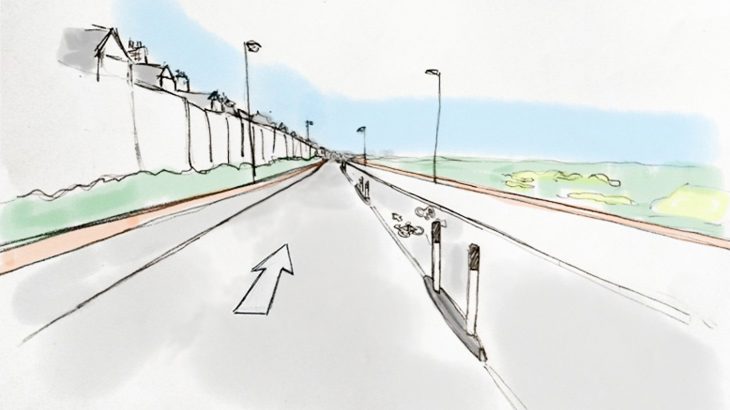 Our team are creating designs for a two-way cycle route along the coastal road between Whitley Bay and Tynemouth, which is part of our National Cycle Network.
The work will allow the promenade and footpaths to be used solely by pedestrians.
Supporting social distancing in town centres
The council has responded to the government request to make quick changes to ensure social distancing can be maintained in open spaces and town centres.
This will help businesses to reopen and people to walk or cycle safely, in line with Public Health advice.
The first stage of proposed measures will be closely monitored and reviewed and are subject to funding.
The Council are identifying 'pop-up' cycle routes to link the coastal strip plans to the nearby town and district centres. And to provide direct access to employment areas where public transport capacity is reduced.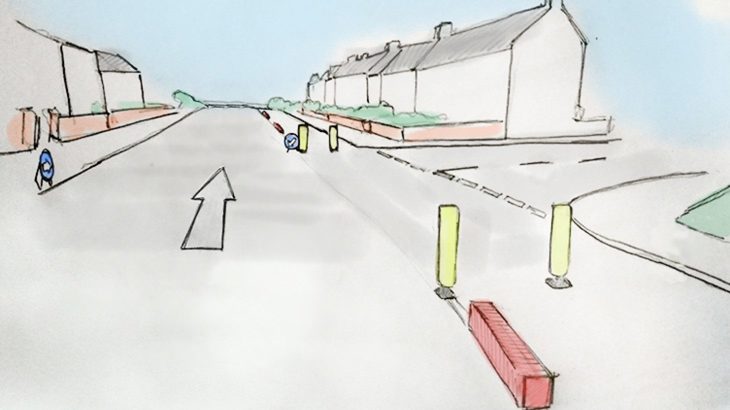 These new routes will allow people to easily walk and cycle whilst sticking to the recommended social distancing guidelines.
There are also plans to create more space for pedestrians along busy town centre streets to support local businesses and observe social distancing.
These include Park View in Whitley Bay, High Street West in Wallsend, Nile Street in North Shields and Front Street, Tynemouth.
We will include all the new measures on our Space to Move map and will be asking local people for their feedback on the schemes.
Making it safer to move around
Jonah Morris, our Partnerships Manager in the North East, said:
"We know that transport choices will change as a result of the Covid-19 pandemic.
"And current space arrangements do not currently allow for social distancing between people who walk and cycle.
"Many people are returning to cycling for leisure and for utility journeys.
"Giving people who cycle the space to ride whilst protected from motor vehicles and giving additional space to people who walk will help people move around the coast in a safe manner."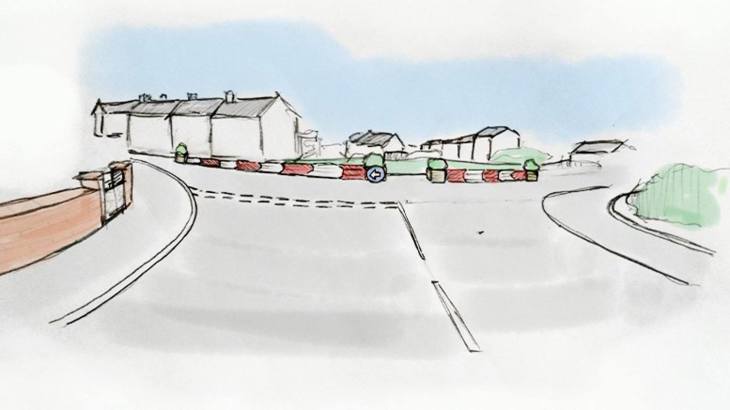 These proposals will join up with the Coastal road with Eskdale Terrace in Cullercoats.
Cllr Carl Johnson, cabinet member for Environment and Transport, said:
"The Covid-19 pandemic has undoubtedly presented a number of new challenges for all of us. And it is vital that we, as a local authority, respond quickly and appropriately.
"We have seen a huge increase in cycling and walking across the borough since lockdown began, which is really positive to see.
"The measures we are looking to introduce to create more safe space for people to cycle and walk, while enabling businesses to safely reopen, have been driven by what residents and businesses have told us they want to see happen.
"We understand there is a balance to be struck in terms of reallocating space and the impact that has on businesses and being able to ensure social distancing so that people can move around safely.
"The safety of our residents and visitors has to be our number one priority and we need to do this now to support the recovery of the borough.
"This also gives us a great opportunity to enable residents to move around the borough using sustainable forms of travel safely."
The council is working closely with businesses to support them to reopen through the 'Restarting Business in North Tyneside' campaign in partnership with the North Tyneside Business Forum and will monitor the impact of the measures and review them as needed and as further options are developed.
"Any residents directly affected by the proposals will also be directly contacted."