Our response to the announcement that all children in England will be offered cycle training under Government plans to expand its Bikeability training programme.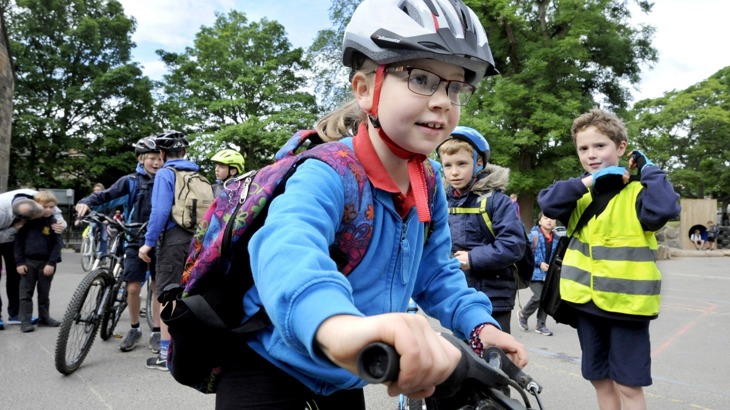 Commenting on the Department for Transport's announcement, Xavier Brice, CEO for Sustrans, the walking and cycling charity said: "We welcome the intention to extend Bikeability training to all school children.
"Walking and cycling for shorter journeys provide great health and environmental benefits. And with road transport now accounting for 27% of the UK's greenhouse gas emissions, making them easier and accessible to more people is one of the best ways to reach our carbon-zero targets.
"The high percentage of Transforming Cities Fund being spent on walking and cycling show that many city leaders have the ambition to make it more convenient for us to walk and cycle. The public is supportive of those plans.
"Bike Life, the UK's largest assessment of cycling in seven cities shows 75% of residents would like to see more money spent on cycling infrastructure. And the government's own recently published National Travel Survey shows that three-quarters of the population think we should drive less.
"We are looking forward to seeing a long-term, serious investment plan in next month's budget that will enable cities and towns to deliver high-quality infrastructure so that more people across the UK can do what they want – make everyday journeys safely and easily on foot or by cycle."