We all know how important it is for children to keep active. Making sure their bodies are healthy has lots of benefits, but so does having a healthy mind. We asked our schools officers to share their favourite activities and tips to help your kids stay happy and healthy this lockdown.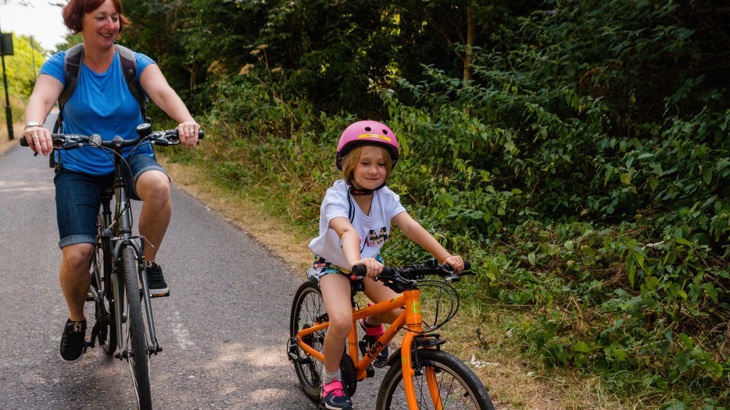 Our activities will help you follow the five ways to wellbeing and keep your family feeling happy and healthy.
Making sure our children keep fit and healthy is important.
And having a positive, strong and healthy mind is just as essential. It can make all the difference if we feel happy even when life can be challenging.
But finding the time to prioritise our mental health and wellbeing can sometimes be a struggle.
  
5 ways to wellbeing
The Five ways to wellbeing are a set of really simple actions we can all take.
They were developed to help give people an easy way to look after our wellbeing. 
And research shows they can really help to improve our mental health.
So our schools officers have put together this list of easy ways you can build these actions into your daily routine.
1. Be Active
Build physical activity into your daily routine and try to get outside as much as possible.
Spending time in nature can make you feel more relaxed and improve your mood.
Step outside and go for a walk. Dig the bikes out and go on a bike ride. Or take the scooter out for a spin.
  
2. Take Notice
Pay attention to your surroundings whilst on a walk. And be present in the moment.
Notice the change in seasons and chat about them with your children.
Or give them a list of things to see, hear, taste, smell and touch.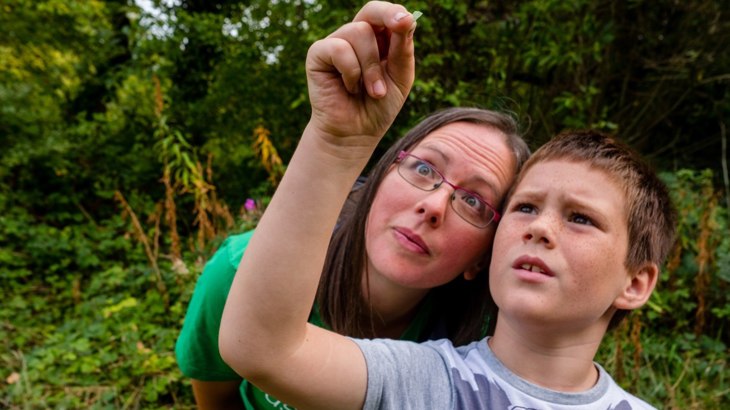 Take notice of what's around you, and get the kids to find things to see, smell or hear when you're outside.
3. Keep Learning
Allow yourself and your children to be curious about the world around you. This will help to stimulate the brain.
Get your children to do some research and find interesting facts about your local area.
Or when you get back from being outside, you could all sit down together and find out more about the plants or animals you saw.
Do you recognise any bird song or is there something that you haven't noticed before?
  
4. Connect
Doing activities with your children helps to strengthen your relationship with them and can make them feel closer to you.
And sharing these activities with friends or other loved ones can be a brilliant way to stay connected. Especially during the lockdown.
Why not set up a video call with a grandparent and get the kids to tell them all about the activities you've been doing?
Or you could catch-up with a friend and give them ideas of things they could try with their children too.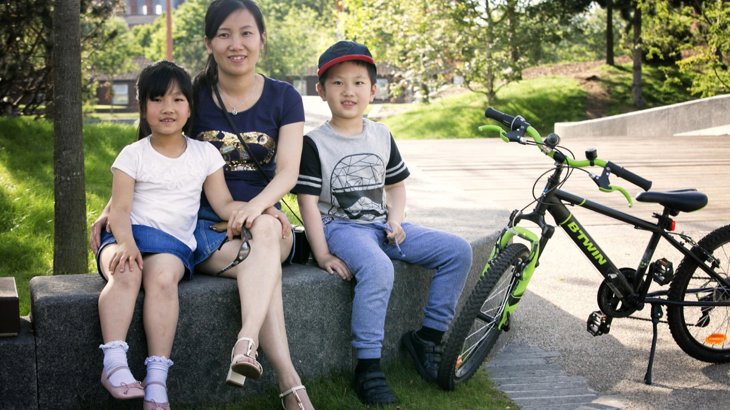 Doing activities with your children helps to strengthen your relationship with them and can make them feel closer to you.
Soundscapes is a fun activity you can do with the family outdoors. Take time to stop and listen to all the sounds you can hear when you're outside.
Sustrans Outside In
Get four weeks of educational resources with activities, games and challenges for children.
Designed by our experienced schools officers, the activity packs are full of stay-at-home cycling, walking and scooting-themed fun.