Enabling people to walk and bike for many more local and everyday journeys is one of the easiest ways to get the nation healthier and reduce spending on conditions linked with physical inactivity.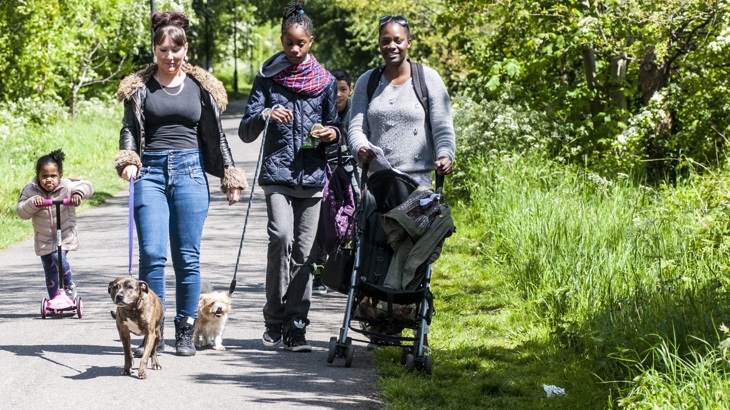 Sustrans research shows that the National Cycle Network saves the UK economy over £160 million each year by reducing levels of obesity. Of this saving, over £22 million is saved from the NHS budget.
Health budgets are under increasing pressure and physical inactivity already costs the UK economy around £20 billion every year[4].
Our research has also shown that if we doubled the number of local journeys already being made by foot, bike and public transport we could reduce spending in health budgets by more than £110 billion over the next 30 years.
Our research shows:
Since it began, the Network has saved the UK economy the equivalent of nearly £900,000 per day in health-related benefits.
In 2014 the Network saved the NHS £22 million by reducing obesity. That could fund treatment for over 12,000 diabetics.[1]

 

Or pay the yearly salary of almost 1,000 trainee doctors.[2]  Or fund the annual NHS spend on 11,500 people.[3]
By using the Network last year, over one million people met their recommended level of physical activity each week – equivalent to the population of Birmingham.
Our research supports the findings of Active Living Research, a respected US evidence centre on physical activity, which has carried out an intensive review of evidence on the benefits of activity-friendly environments.  Their study shows the competitive economic advantages to cities that encourage physically active lifestyles.
At Sustrans we have the vision, tools and resources to help create active cities and neighbourhoods. Our expertise can help to deliver cross-sector programmes which integrate physical activity into people's everyday lives.