The Sustrans Active Travel Toolbox provides guides, tools and case studies to help local authorities and their partners make the case for walking and cycling schemes including the economic case, housing growth and planning and health resources.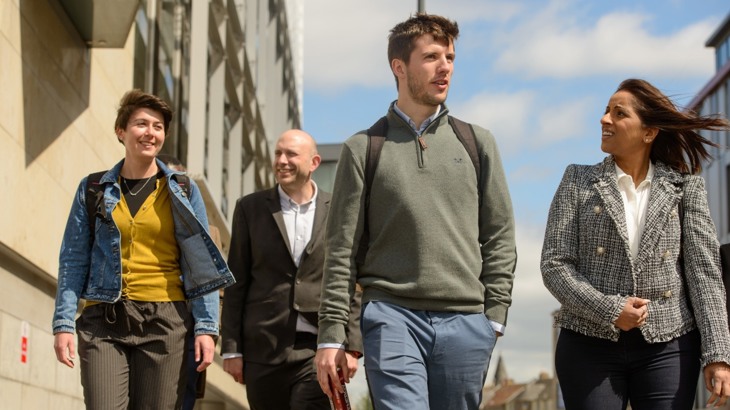 The Active Travel Toolbox includes three toolkits.
Making the economic case for active travel toolkit
Investment in walking and cycling can play a significant role in local economic development. The economic case toolkit includes:
The evidence base for the economic benefits of active travel.
A number of tools to help you, including: a strategic investment tool to evaluate the cost and benefits of a multi-intervention programme, a tool to calculate the typical impact of different infrastructure investment schemes, and a tool to estimate the economic benefit from recreational cycling.
Linking active travel and public transport to housing growth and planning toolkit
The UK population is expected to increase by almost 10 million over the next 25 years. Linking housing growth with walking, cycling and public transport will help ensure new developments are built in the right places and with the right infrastructure to enable efficient and sustainable mobility that is attractive for people and businesses. The housing growth toolkit includes:
How to align housing growth and planning with sustainable transport.
How to better plan housing growth to enable sustainable transport.
Delivering sustainable transport infrastructure in new housing developments.
The role of active travel in improving health toolkit
One of the major attractions of cycling and walking is the positive benefits for public health and wellbeing. Active travel is an important means of building physical activity into our daily routines, also improving air quality and mental health. The health toolkit includes:
How walking and cycling can improve health and wellbeing in the workforce.
Improving air quality through active transport.
The role of walking and cycling in improving mental health.
The Active Travel Toolbox was written by Sustrans with support from Dr Adrian Davis, Living Streets and The TAS Partnership Limited.