Bike to School Week is a week-long event across the UK to encourage families to cycle and scoot to school. It's a great way to celebrate the huge benefits an active school run brings. This year it took place from 27 September to 1 October 2021. Find out how your school can get involved.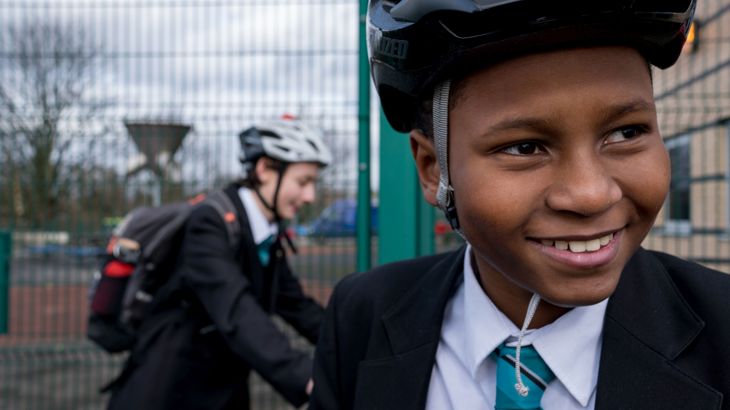 Bike to School Week took place between 27 September and 1 October 2021.
During the week, schools encourage families to cycle or scoot to school and beyond.
It's a great opportunity to celebrate cycling and scooting and the positive impact it has on children's health and wellbeing as well as the environment.
It's free to take part and to download the resources.
What is Bike to School Week?
Organised by ourselves and supported by the Bikeability Trust, Bike to School Week celebrates cycling to school and the benefits of travelling actively for children.
To support schools throughout Bike to School Week, there's a range of resources available. These include:
school posters

five curriculum-linked daily activities to be completed in class for Early Years Foundation through to Key Stage 3

a video guide with simple practices to check your bike is safe to ride

school presentations
These activities aim to inspire pupils to think about their journeys to school, understand the benefits of active travel, and consider the causes and effects of air pollution.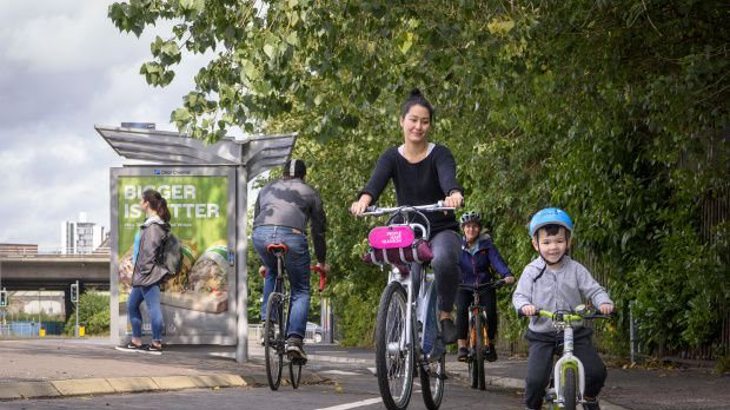 Getting families involved
We'd love to know how many families cycle or scoot to school during Bike to School Week 2021.
All families that fill in our short online form to tell us their children will take part will automatically be entered into a free prize draw to win a Frog bike.
We have created resources for schools to send home to parents and guardians about Bike to School Week and asking families to tell Sustrans if they are taking part.