Does your class have what it takes to pitch a winning idea in the Big Spin Business Challenge? It's a crash course in how to research, build and run a successful business – and encourage people to get more active. Here's everything you need to know about this challenge and how schools in Scotland can take part.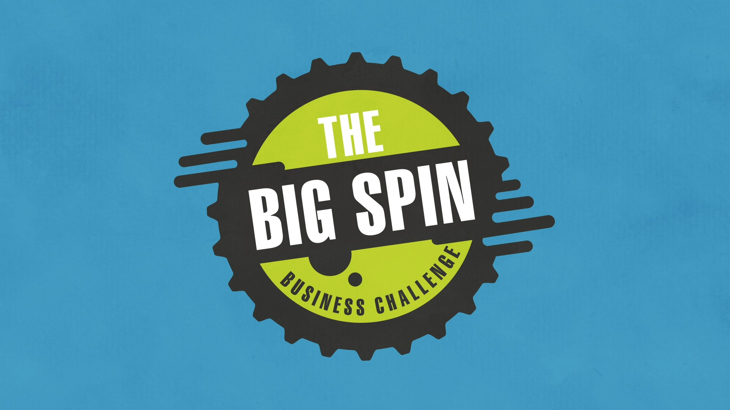 Sign up your class for the Big Spin Business Challenge.
What's the Big Spin Business Challenge?
We set S2/S3 students a creative brief: to invent a business that encourages people to get about in more active ways. Such as walking, cycling, running or scooting.
The idea is to promote physical activity, health and wellbeing. Both in their school and the local community. 
And learn what goes into starting a successful business in a hands-on, practical way.
How do students take part?
We've put together coursework packs and lesson plans designed to get students thinking about the positives of being more active. Like giving wellbeing a boost and tackling climate change.
They'll then team up in groups of four to research and turn these ideas into an activity-based business plan.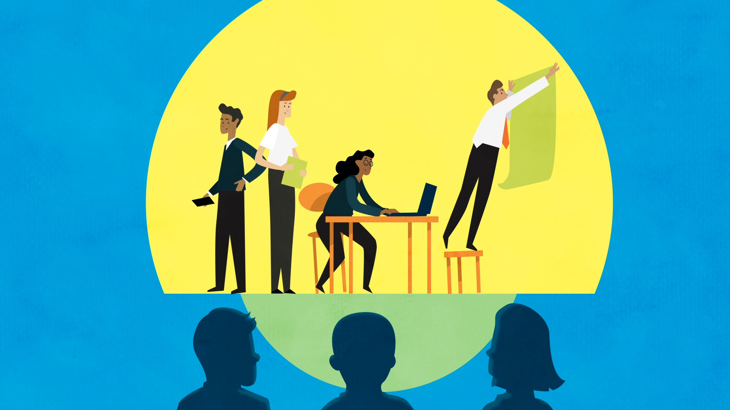 Students team up to research, develop and pitch an activity-based business idea.
What happens next?
Once they've completed the course, the teams will pitch to a panel. To get funding that'll let them start their business for real.
Think… a certain business pitch TV show. But without any angry dragons. We promise.
(Sorry, Deborah.)
Is there support for teachers?
Yes. The Big Spin links with the Scottish curriculum.
It's a ready-made course, with downloadable lesson plans and handy activity ideas.
And our team is always here to answer questions and offer guidance along the way.­­
What skills will students develop?
Team work. Communication and presentation skills. Emotional intelligence. Research and planning. The list goes on.
The teams will have to solve real problems, to a time scale, and to a budget.
All massively valuable skills for life.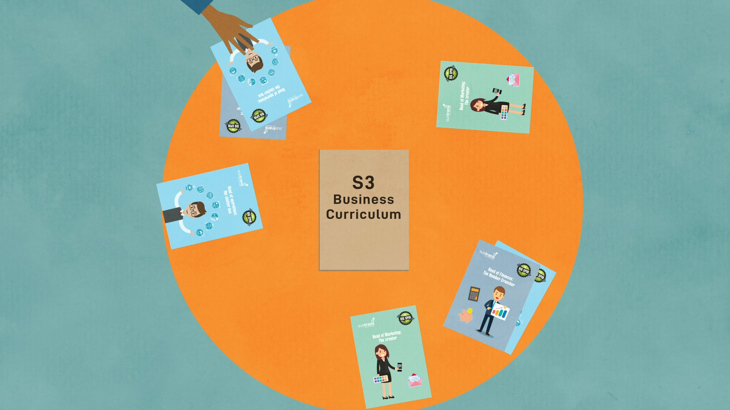 This is a readymade course that includes free teaching resources.
Any other long-term benefits?                               
The challenge introduces students to new ways of thinking about physical activity. Including how we can get about more sustainably.
Being active like this is more important than ever – particularly as Scotland co-hosts the COP26 climate conference this November.
They'll also experiment and discover hidden talents or passions they might not know they have. This can help give them ideas about what they want to do after leaving school.
Do students get any qualifications?
Absolutely – students will be awarded with a National Progress Award in Enterprise and Employability SQA level 4/5 when they complete the course.
Does it count towards their D of E?
Yup. If students are taking part in the Duke of Edinburgh Award, this course can be used towards the volunteering sections.
When does it take place?
The next Big Spin Business Challenge runs from August to December 2021. So everything's good to go, we'd recommend schools apply to take part before breaking up for summer.


What pitch winning idea will your class come up with?
For more information on the Big Spin Business Challenge, including how to sign up your school, email bigspin@sustrans.org.uk or contact our Education and Young People team on 0131 346 1384