With COP26 coming to Glasgow this year, our team in Scotland have put together a schools resource pack which focuses on 20-minute neighbourhoods - places which are good for people and for the planet.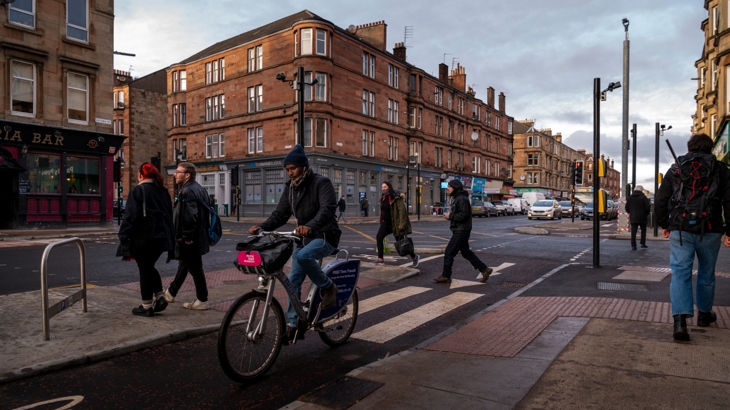 These resources will help students learn all about 20-minute neighbourhoods and reimagine their local area.
How our COP26 resource works
The resource consists of five workshops with four themes:


 Engage - The first two sessions aim to engage the pupils with the content of the workshops. Session 1a focuses on climate change and COP26, while session 1b introduces the concept of 20-minute neighbourhoods.


Explore - Pupils head out into the local area to explore and survey their 20-minute neighbourhood.


Evaluate - Back in the classroom, pupils evaluate the local area using maps, discussing what has been found and what could be improved.


Create - Reflecting on what they have discovered, pupils create a vision of their 20-minute neighbourhood.

PowerPoints and other resources are available for each workshop, all of which are available to download below for free.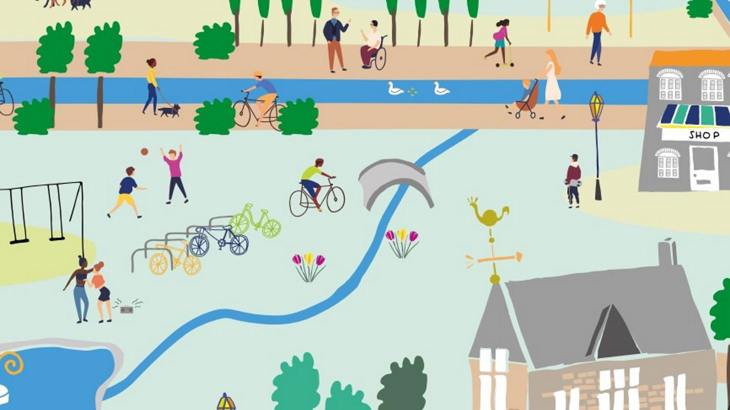 This is a ready-made course and all resources are free and available to download now.
What is a 20-minute neighbourhood?
A 20-minute neighbourhood is a neighbourhood which meets all of your daily needs within a 20-minute round walk from your front door – 10 minutes there, 10 minutes back.
This means you can do your shopping, join in with leisure activities, take your children to school, find local services like your GP practice, and ideally get to work all within easy access of where you live.
It also means having green space on your doorstep, and a local environment that encourages active travel to promote health and wellbeing.
It is a place where people want to live, so affordable housing must be part of it.
Read our page on 20-minute neighbourhoods for more information.
Download your resources here
These materials include a resource pack introducing the course, all sessions and worksheets. Click the links below to download.
To get a 20-minute neighbourhood map of your local area, or for further information or questions, please email schools-scotland@sustrans.org.uk. 
We'd love to hear how you're getting on, so please keep us up to date as you progress through the workshops, and tag us on Twitter @SustransScot using #my20minneighbourhood.