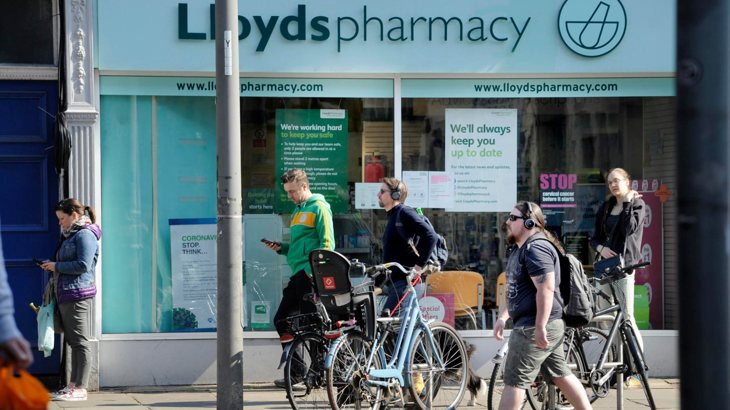 The Spaces for People programme is funded by the Scottish Government and managed by Sustrans Scotland.
It aims to enable statutory bodies to implement measures focused on protecting public health, supporting physical distancing and preventing a second wave of the outbreak.
How Sustrans can support you
The fund is open to statutory bodies and we anticipate the majority of applicants will be from planning and roads authorities.
It will provide funding and, if needed, additional support services.
Support can be tailored to meet applicant needs to help speed up delivery, making it safer for people who choose to walk, cycle or wheel for essential trips during Covid-19.
Find out more about our support offer.
Assessment Criteria
All applications will be assessed against the following criteria.
Protecting public health
Provide temporary walking and cycling infrastructure that helps to protect public health.
It will enable safe physical distancing for essential journeys and exercise for everyone, in particular where there are space constraints or user safety concerns.
Essential journeys
Projects should focus on essential journeys including:
to and from hospitals and health services.
to shops, pharmacies and schools for key workers.
for recommended exercise, for example, neighbourhoods and local parks.
Immediate delivery
Projects should be delivered quickly and provide a visible improvement that has an immediate benefit.
Apply for the Spaces for People fund
Please download our Spaces for People application guide before making an application.
You can apply online through our grant funding portal.
Find out more
Read our Frequently Asked Questions about Spaces for people. Or, please get in touch to discuss a temporary measure for your local area.
Email us on spacesforpeople@sustrans.org.uk.
Sustrans' support offer to Spaces for People applicants
We could offer a range of tailored support to help applicants to Spaces for People deliver quick and meaningful temporary infrastructure that protects public health and enables safe physical distancing. 
Below is an overview of the areas in which we could support you.
For each area, we could assist you with it or where needed undertake it when completed on your behalf.
Please get in touch with our Spaces for People team if you would like to find out more about any of the following areas.
We could undertake procurement on your behalf or assist you with any stage of the process.
This could include the management of tender processes to support the appointment of external design, construction and specialist services, and support with ordering and arranging delivery of materials to get interventions on the ground.
Identifying where infrastructure is needed
We could assist with identifying locations where temporary infrastructure is needed in your area, linked to existing networks that best supports essential journeys and exercise.
For example, we have supported some partners by creating a comprehensive map of footways and footway widths to help inform their actions to increase space for people on foot.
Design and Implementation Service
We could comment on designs or produce designs for you.
This could include concept design alongside technical feasibility and investigations, development of preliminary and detailed design documents, support across the Traffic Regulation Order's processes and the necessary audits for proposals.
We could provide advice on the types of temporary infrastructure that could be used and share examples.
We could also put you in touch with specialist advice, such as from the Mobility and Access Committee for Scotland.
They have produced a briefing note to help ensure the mobility needs of disabled people are fully considered in temporary infrastructure.
Construction Contract Management and Monitoring
This could include:
management of tender process to appoint a contractor
the management of the appointed contractor for the duration of construction and snagging phase
site supervision for the duration of the works
post-construction monitoring including remedial designs and improvements based on ongoing review and appraisals. 
Public Engagement and Feedback
We could assist with gathering public feedback about temporary measures people would like to be implemented.
We could provide an online mapping tool (using the Commonplace platform) and support to manage it on your behalf in partnership with you.
This includes collating feedback with recommendations for you to consider as part of planning temporary infrastructure.  
We can also help with the management of communications for Traffic Regulation Orders, including TTRO's and ETRO's.
Sustrans has also launched Space To Move across the UK, which aims to capture public feedback on temporary interventions across the UK.
We are keen to monitor and evaluate temporary interventions to find out more about issues including safety, user behaviour and driver behaviour.
Support could include developing a short monitoring and evaluation plan, installing cameras and the analysis and evaluation of data.
We are setting up a series of online presentations and workshops to share learning across local authorities on the quick delivery of temporary infrastructure.
Please email spacesforpeople@sustrans.org.uk if you would like to take part.