With funding from Highways England, Sustrans has upgraded two previously dust paths, to create almost 2km of high quality path for walking and cycling near Plymouth.
Sustrans was commissioned to project manage the refurbishment of these two well-used but poor-quality paths close to the A38 near Plymouth.
Previously, the paths had a rolled dust surface and parts often flooded badly in poor weather.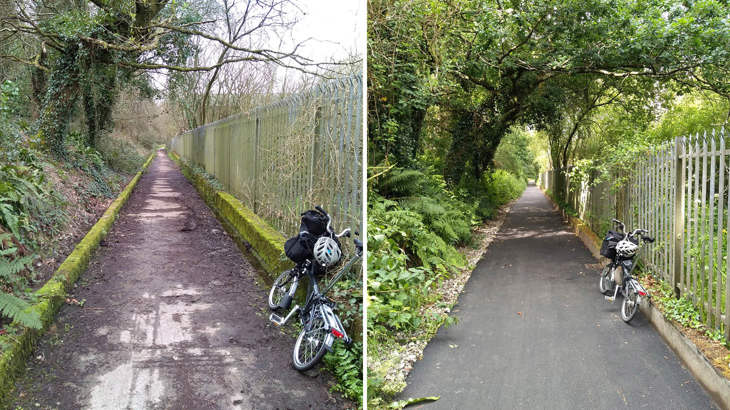 We've resurfaced the route and improved the drainage to prevent the extensive flooding that used to happen
What did we do?
The improvement project included resurfacing the paths, improving drainage, removing barriers and replacing a narrow, rotting bridge with a much wider one.
The new bridge is three meters wide, allowing people to pass in both directions. It also means people with adapted or cargo bikes, wide pushchairs or mobility aids can now use the route.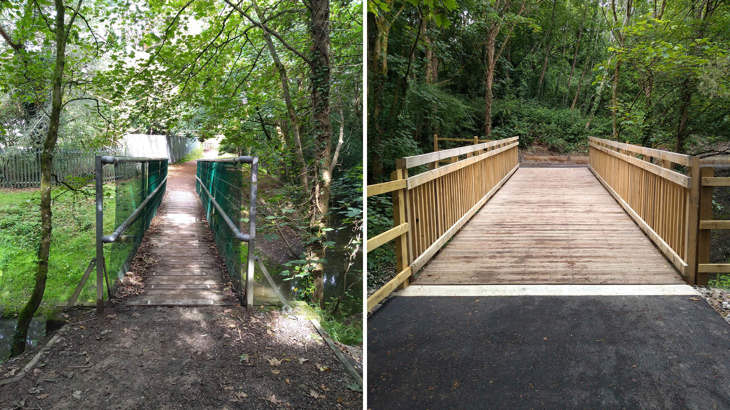 The new bridge has improved the accessibility of this route.
Paths for everyone
By improving the surface of the paths, removing barriers, and replacing the bridge we've created routes that can be used by a wider range of people
A year-round route
The improvements to the surface and drainage mean that people can now use the paths whatever the weather
Increased biodiversity
We're planting 24 native tree species and installing bird and bat boxes to improve the habitat
The finer details
The project required full planning consent from Plymouth City Council and a Flood Risk Activity Permit from the Environment Agency due to the proximity to Long Brook.
The total project budget was c. £390k.
We worked with Avon Construction Ltd to complete the project to budget. Covid-19 restrictions meant we completed the final resurfacing in June 2020, rather than in March as originally planned.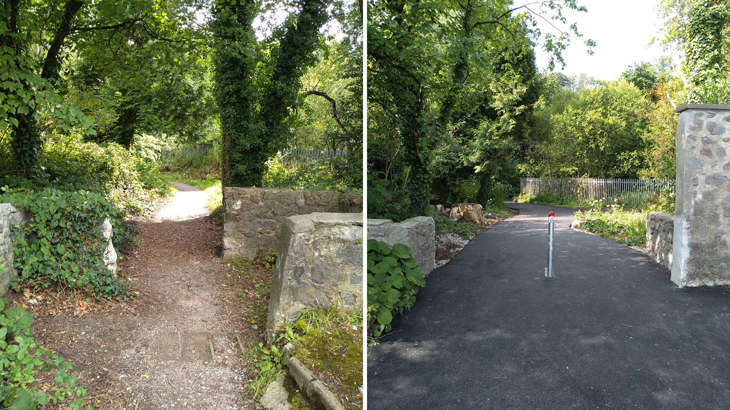 We've removed barriers to open up access to the path
The results
As a result of this upgrade, people in Plymouth now have nearly 2 km of vastly improved shared path that can be used all year round.
People can now travel from Plympton to Plymouth without the need to jump in their cars and join the busy A38.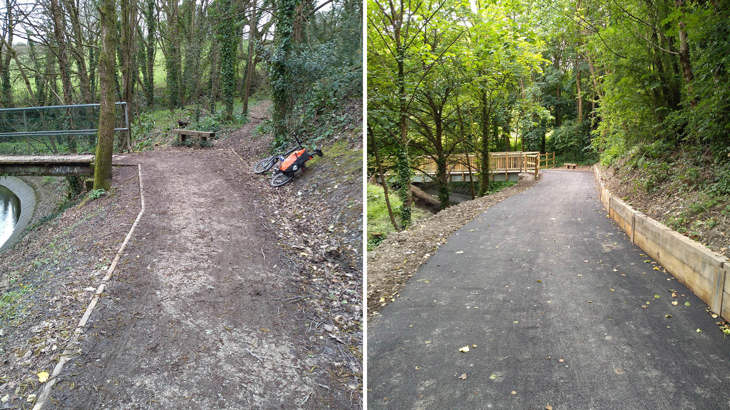 A smooth surface makes a much more enjoyable route