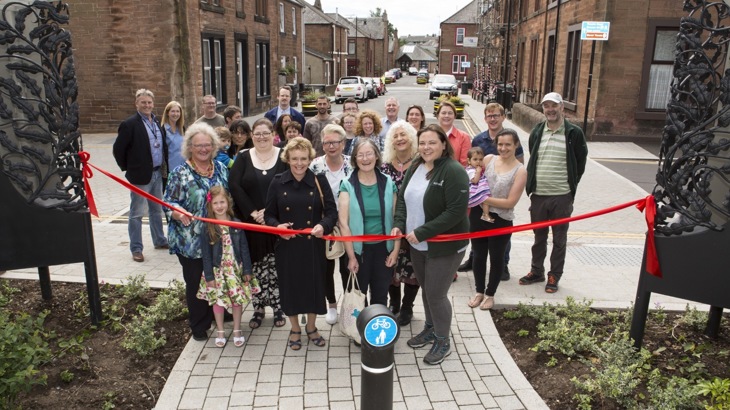 What outcomes can be achieved through a Street Design project?
stronger communities
more walking, cycling and wheeling
better quality places
support the need for change.
How can Street Design help you?
In one year, the Street Design team will work in partnership with you to deliver four key elements, described below:
concept design
fully engaged community
recommendations on behaviour change measures
monitoring and evaluation framework.
Who can apply?
The scheme is open to local authorities, constituted community groups, other public agencies and statutory bodies can be the lead applicant. Applications that demonstrate a partnership approach will score more highly.
All applicants are required to demonstrate that the local authority supports the application.
How can you apply?
To apply for support through the 2020/21 Street Design Programme, our application process will re-open from Monday 13 January and close on Friday 14 February 2020.
For more information on our offer, application process and criteria, please download the guide for applicants below.
Downloadable documents