Sustrans is working in east Belfast to tackle high levels of air pollution caused by car traffic and promote alternative options, such as cycling and walking.
Belfast is a growing city, facing the same challenges as other growing cities - congestion, air pollution and rising obesity levels.
Having an Active Travel Hub at the heart of the community, helps us to raise awareness of these issues, so that we and future generations, live in a healthier, sustainable and happier city. We can provide practical support and encourage people to change their behaviour, to be more active by walking and cycling.
The Active Travel Hub is located at C.S. Lewis Square, East Belfast.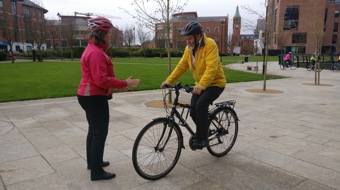 Cycle Training for Adults
As more people are taking up cycling, there is a greater need than ever to ensure good cycling skills. Sustrans can help you and learn to cycle safely and confidently on the road. We offer free cycle training, both traffic-free and on-road, that will improve your skills and confidence.
Cycle training for adults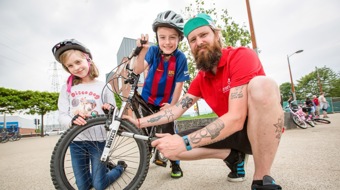 Cycling Training for Children
Get your kids feeling confident on their bikes so the whole family can enjoy happy cycling together. 
We off two sessions, for children new to cycling and those who are a bit more familiar with their bikes.
Cycle training for children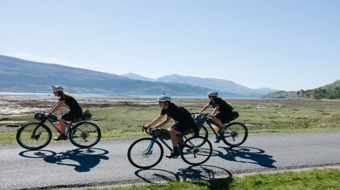 Led Group Cycle Rides
Do you want to get out cycling on the Comber (or Connswater) Greenway with some company?
Take part in a leisurely, fun cycle in a small group on mainly traffic-free routes.
Led group rides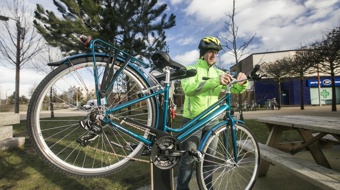 Bike Maintenance
Do you worry about getting a puncture when you're out on your bike? 
Come along to our basic bike maintenance session to find out about how to fix a puncture, change a wheel, make minor adjustments to help keep your bike roadworthy.
Bike maintenance workshops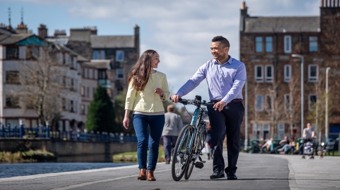 Do you want to borrow a bike for work?
If you are thinking of cycling to work but don't have a bicycle our bike loan scheme offers you the chance to borrow a bicycle for a week to try it out. Lewis tried it, loved it and said it helped to get him to work on time!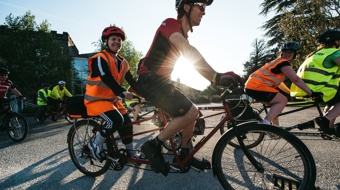 Pedal Perks cycling loyalty scheme
Do you cycle in and around Belfast? Did you know you can get discounts and rewards in local shops if you arrive on two wheels? 
The scheme called 'Pedal Perks' began in east Belfast to encourage people to cycle to local shops and cafes in the area. More and more businesses have now signed up - just look for the sticker in the window.
Pedal Perks Cycle Reward Scheme in Northern Ireland
For more information on any of the above or advice on traffic-free cycling, route planning or any of the Sustrans programmes, call into the Active Travel Hub at CS Lewis Square, East Belfast.
You can also call us on 028 9073 8513, or email Martha.Robb@sustrans.org.uk