There is a movement to make London's streets and public spaces fairer, healthier, greener and more liveable. Street Talks are a series of informal events that are open to anyone and facilitate discussion into a diverse range of ideas and topics around travel and public spaces in London.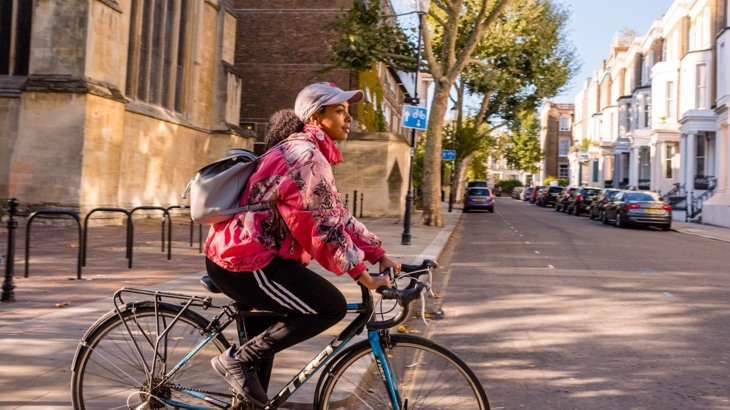 Inherited from the Movement for Liveable London, Sustrans has been leading the organisation and management of Street Talks since 2017.
Street Talks are the place where bold and ambitious ideas for the future of London and its public spaces are proposed and discussed.
It brings together experts and organisers, leaders and campaigners, to work out how London can become a more liveable and equitable city for everyone.
Who can take part?
The events are open to everyone; professionals, commentators, campaigners and individuals.
Each event includes guest speakers and gives the opportunity for collaborative thinking and sharing.
A full back catalogue of Street Talks up to 2016 can be found on the Movement for Liveable London website.
Go to the next Street Talks event
We hold two to three Street Talks a year.
You can find more details about the next event and how to register on Eventbrite.
Street Talks Videos
Watch more Street Talks videos on our YouTube channel.
Earlier this year we brought together community and transport speakers to discuss how road space was reallocated in London and elsewhere in response to the Covid-19 pandemic.
This was also held following the killing of the African-American man George Floyd by police in Minneapolis and contained a discussion on the impact of transport planning on racial inequalities.
Watch the talk below.
How can the way we travel strengthen our communities? Our panel of experts and grassroots campaigners discuss how communities in London can be built around the travel culture and infrastructure, not divided by it.
"Are London's streets for everyone?" The expert panel discussed who is welcome and safe on London's streets, who is excluded, and what can be done to improve the situation.
Gergely Raccuja, Strategic Consultant at Amey, and winner of the 2017 Wolfson Prize presents at Sustrans #StreetTalks event 23 January 2018.
London's Walking and Cycling Commissioner, Will Norman, speaks at #StreetTalks 22 February 2017.
How can London become a 20 minute city? talk from October 2020.
March 2021 #StreetTalks: The panel discuss how equity can be placed at the heart of urban planning in London.