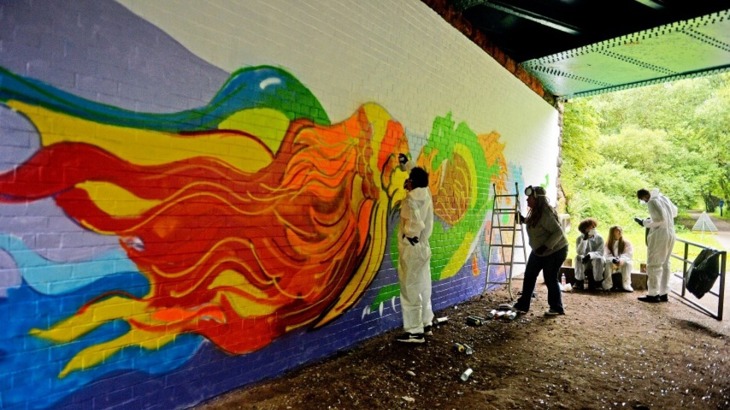 Local young people painted a colourful artwork on the Phoenix Bridge at Cleator Moor, West Cumbria
The Western section of the C2C coastal path from Whitehaven to Rowrah, and Workington to Seaton, Siddick and Broughton Moor is a former railway track which once hauled iron ore trains between the mines at Knockmurton and Kelton, and Whitehaven Harbour, as well as the ironworks at Workington.
In 2016 we won funding of £859,000 from the Heritage Lottery Fund to help restore and conserve the historic and natural features along the paths, which are known by local people as the Tracks of the Ironmasters.
We are working with the local community to help restore historic remnants along the tracks and celebrate the area's social history through regular activities, storytelling and a trail.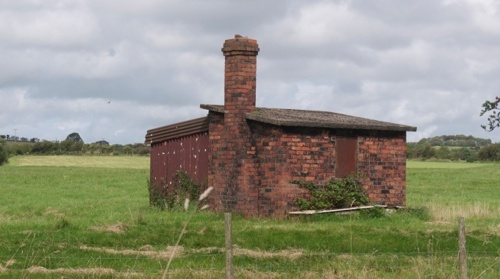 The Tracks of the Ironmasters route is linked to former iron ore mines and includes a number of historic bridges and remnants of the path's past, such as a rock crusher, railway signals and old railway stations.
The bridge looks amazing, it was so much fun painting it, and there's something so much better to look at now.
Update March 2018
In March 2018 three bridges reopened between Whitehaven and Rowrah, as part of our work to restore the built and natural heritage of the former iron ore railways in the area.
Tracks of the Ironmasters project will restore a total of 41 historic bridges and structures along 16 miles of routes in West Cumbria, and develop a signed trail including stories from the local community.
In 2018 we worked with specialists to repair and improve three bridges which serve the National Cycle Network routes around Cleator Moor in Copeland – part of the main cycle connection between Hadrian's Cycleway and the Sea to Sea (C2C).
The work included de-scaling and repainting the distinctive metal railway bridges at Montreal Cottage and at Parkside (across the busy A5086 Cockermouth – Egremont main road).
The team also repainted the newer metal footbridge carrying the National Cycle Network Route 72 at Blind Lane, as well as undertaking extensive timber replacement and maintenance work on the three bridges.
The local team in West Cumbria continue to work with volunteers to reseed grass verges with wildflowers and continue work to enhance wildlife habitats in the area.
The tracks act as vital routes for wildlife as well as people and are home to rare species such as red squirrels, the small blue butterfly and nationally significant hay meadows.
Tracks of the Ironmasters routes are part of the long-distance cycle route the Sea to Sea, a 140-mile challenge route which attracts over 15,000 people every year.