We want to make it easier for families to walk and cycle to school. And we think the area around schools should be a calmer, greener place for everyone. So we're working with nine schools in the West Derby area of Liverpool to think up new street designs to improve safety around the school gate.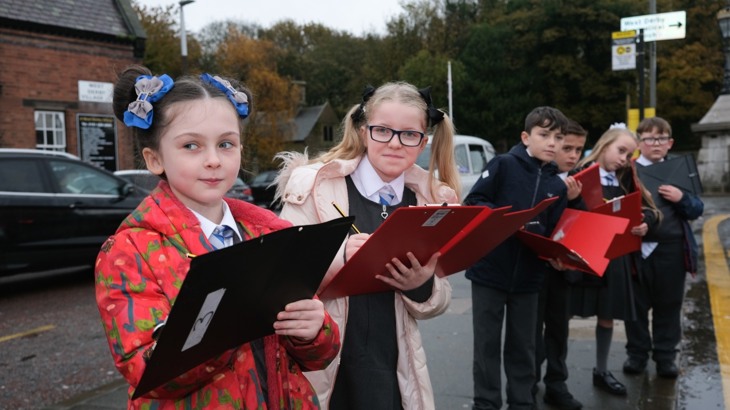 Our Liverpool school neighbourhoods project aims to help improve the areas around schools' gates making it safer and more green.
Latest update on the street design proposals
We're pleased to be able to share the final design concepts for the school streets with you.
These are now with Liverpool City Council to deliver over the next year.
Click on the links below to see the design proposals for each school:
Thank you to everyone who took part. Our designers have really enjoyed learning from your local knowledge.
What is the Liverpool School Neighbourhoods project?
We're working with schools in the Liverpool City Region to improve the streets around the school gate.
The project kick-started with workshops and activities to help identify the main problems that families, teachers and local residents face during the school run.
We then worked together with pupils to create practical ways to solve these issues.


Latest project news
We're now working with four schools to turn the students' amazing ideas to make drop-off and pick-up safer and easier.
Using the schools' proposals, we've created three designs for the streets outside the school gates.
We'd love to hear your feedback on these designs and how you think they'll work for you and your community.
You'll find information on how to provide your comments in the box at the top of this page.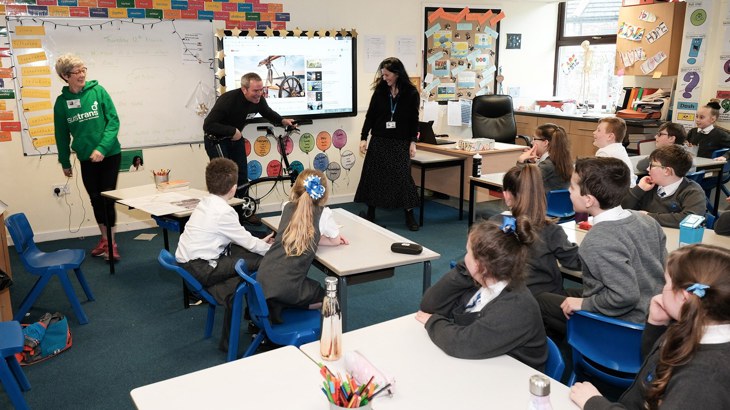 Pupils took part in our Big Street Survey, creating a five-point manifesto of solutions to the problems that they think exist around their school. Back in the classroom, they drew and built models of their ideal school street.
What we've done so far
In the first stage of the project children in all nine schools surveyed the streets around the school to assess potential dangers.
They rated the problems according to how the spaces make them feel and behave.
The pupils then worked with Sustrans urban designers to explore ways we could redesign the streets outside their school.
Four winning schools received £20,000 now have the chance to turn their street design ideas into reality.
St Mary's CE Primary School
Mab Lane Primary School
St Paul and St Timothy's Catholic Infant School
St Paul's Catholic Junior School.

Next steps
We'll use your feedback from our three surveys to improve the school street designs.
These designs will then be trialled as part of a celebration day outside the schools.
Pupils, teachers and the local community will be invited to tell us what they think when we test out the designs.
Once we've taken all your thoughts on board, we'll hand the design proposals over to Liverpool City Council.
Want to get in touch?
If you are unable to complete one of our surveys, or you have any questions about the project please do get in touch.
We're working with schools in Liverpool to improve the high levels of traffic congestion, air pollution and road safety accidents around the school gate.