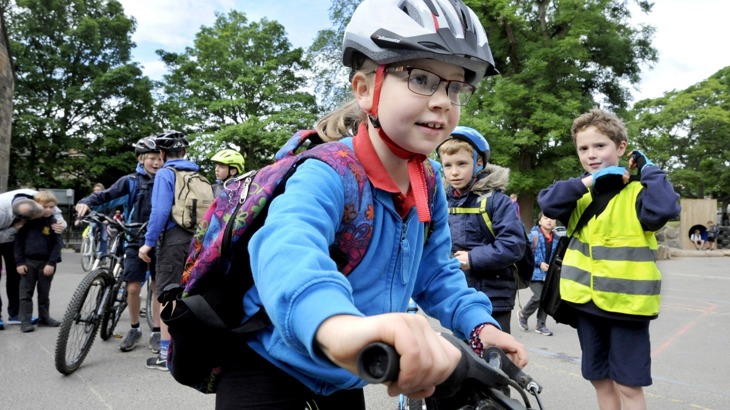 Sustrans' active travel competitions complement the national curriculum
We helped Wokingham Borough Council to get more schools using the Modeshift STARS travel planning platform.
My Journey Wokingham is the Borough Council's sustainable travel campaign. In 2018 we added extra resource to the campaign to get more schools on-board.
Understanding what got schools excited
We analysed schools' participation to understand which activities were most popular. We discovered that schools responded better when they started with low level engagement. such as entering a local competition.
Active travel competitions created lots of interest and excitement. When we went in to present prizes, school champions were surprised by how many Modeshift STARS travel initiatives they had already completed.
Motivating schools to do more
Being so close to a bronze accreditation motivated schools to do more. Many registered on the website and worked with us to achieve their goals.
35 out of the 55 primary school in the borough took part in a competition during 2018 -19.
Four schools achieved their bronze awards in the summer and four more are working towards it.
Complementing that national curriculum
Active travel competitions complemented the national curriculum, making them more appealing to schools. They included:
writing a story or poem about a scooter adventure
designing a snap band
active travel maps
journey to school 'spotters sheets'
the Sustrans Big Pedal and Walk to School Week.
In 2019 16 schools logged data for the Big Pedal, recording over 40,000 active travel journeys in just ten days.
Wendy has brought a high quality scheme of work to the school, based on sustainable travel, that has impacted on every one of our 345 children