When promoting active travel to school, encouraging pupils is a step in the right direction. But engaging the wider school community of pupils, staff, parents and carers can be the key to success.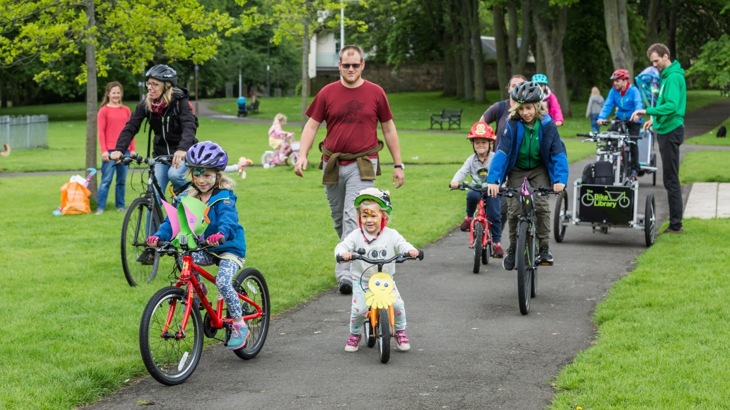 Getting the whole family involved can be the key to switching to an active school run
Parents often experience the same barriers to active travel as children do. This could be as lacking the confidence, skills and time to give cycling a go.
This all affects the travel choices they make for their children.
In Eastleigh, we've developed our Bike It programme to provide opportunities for families to address these issues.
Workshops for the whole school community
In the last two years we have run workshops in Eastleigh after school and in holidays. They are fun for everyone and teach the necessary skills to cycle confidently.
The workshops involve teaching riding skills, what kit to carry, how to ride as a family group. We also offer training in bike maintenance.
Building confidence for an active school run
In 2019 we also offered parents and staff the chance to plan and try out an active route to school.
Our Bike It officer guides parents and staff through the process to build confidence. This demonstrates that an active school run is a viable option for them and their families.
My children and I have learned so much today in a fun environment. We feel a lot more confident and skilled to tackle longer journeys by bike around Eastleigh and beyond.