Damers First School in Dorchester was moving to a new site. The location of the new buildings meant that many people would have a longer journey to school and there was a concern that the increased distance would lead to more parents driving their children to school.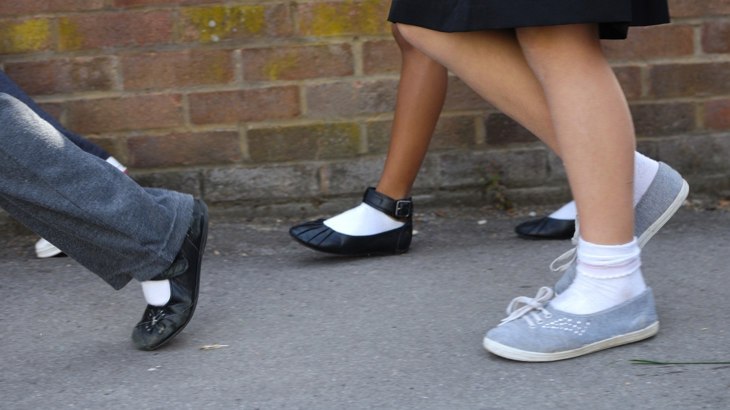 This transition point presented an ideal opportunity for Sustrans to deliver intensive, tailored engagement focussing on active travel.
What we did
Our local Schools Officer started working with the school in advance of the move. Events were organised with PTA support, staff engaged the pupil Eco Crew to run assemblies designed to raise the awareness amongst the pupils, and the senior leadership team helped to implement and promote Sustrans' template active travel policy.
The main event was a stamper collecting incentive scheme which took place from day one at the new site. Our Schools Officer attended the school gate opening every morning for the first four weeks stamping ink stamps onto each pupil's sheet when they had cycled or scooted to school. Pupils were delighted to collect their stamps each day, and parents were spurred on by the prospect of a prize draw with food hampers on offer.
Our 'Bike-It' incentive gave us an incredibly successful start to life in our new setting, and we are extremely grateful for the support we received from Sustrans
By running this over four weeks, people became accustomed to cycling and scooting, and we saw numbers remain high once the scheme had finished. At a school of around 400 pupils, peak counts were 62 bikes and 181 scooters during the scheme and remained at around 50 bikes 100 scooters once it had finished.
This type of intensive scheme has also worked especially well at other key transition points, such as the start of the school year when travel behaviour is not yet ingrained.