South Malling School in East Sussex took part in our air quality project, to teach students about air pollution.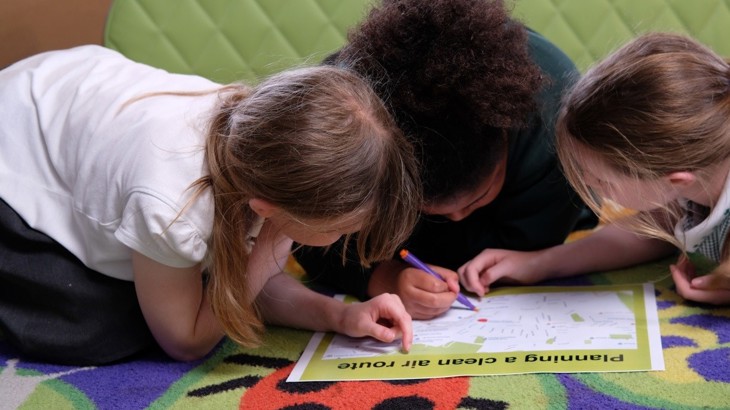 We helped students plan their cleanest route to school to minimise their exposure to air pollution
The school sits near the busy A26, on a popular bus route and within a mile of the Lewes Air Quality Management Area.
When we announced our air quality project in area, the school eagerly signed up. 
Learning about air pollution and how to spot it
Our air quality officer ran six sessions with a class of Year 3 students.
She introduced the topic of air quality and explained the causes and environmental indicators of air pollution.  She also demonstrated key ways to reduce local levels of air pollution.
After students took part in the six scheduled sessions, the school showed an interest in finding practical solutions for air pollution issues.
The air quality project was an excellent way to raise awareness and to enable children to explore and understand the issue of air pollution, not just globally but on their doorstep
Taking action to clean the air
The school's green area backed onto the main road right next to the bus stop, and diffusion tube results showed highest levels of NO2 in this area.
We introduced partnership working to the project, and the Carbon Trust donated 70 saplings.
The school used the saplings to create some green screening to reduce NO2 levels in the area. It also meant students continued to engage with the topic of air quality beyond the planned lessons.
The Parent Teacher Association has now secured funding to support outdoor learning at the school. This includes creating some natural screening from the road using planting and willow fencing.