In Southampton, Sustrans has engaged with workplaces in many different ways. We work with HR departments, facilities team, managing directors and individual employees.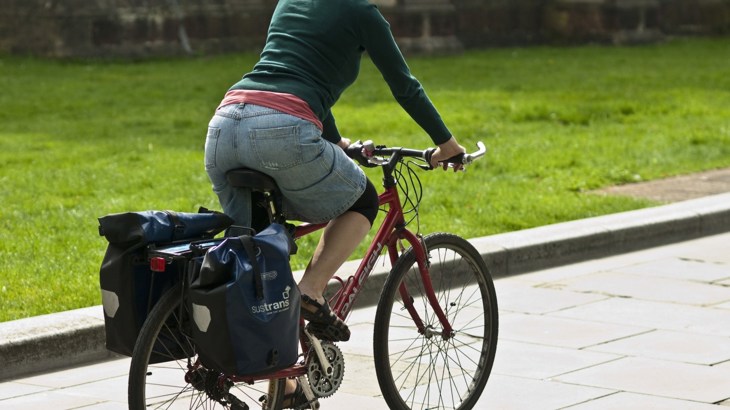 Sustrans has engaged with 88 workplaces in Southampton since 2012, ranging from small businesses to the city's largest employers
A tailored approach
We always tailor our approach to best support individual workplaces.
In Southampton, our work has included:
site audits
planning individuals' journeys
'light touch' commuter challenges
organising conferences
supporting small businesses to adopt flexible working policies.
We've also run practical activities, including:
eco-driver training
led walks and rides
intensive work through Active Steps to improve the health and lifestyles of a small group of employees.
We have even set up pool umbrellas for staff who walked to work without a brolly and got caught out by rain.
Southampton Travel Plan Network
We have led the Southampton Travel Plan Network since 2012. It has provided great opportunities to identify the needs of businesses.
The Network now serves over 60 workplaces, including Southampton's largest employers. It represents well over 33,000 people locally.
The Network provides a space to share best practice and learn about new initiatives. It also gives Southampton City Council an opportunity to canvas opinion from member organisations.
Working with Sustrans to develop a sustainable transport policy, and look at bespoke cycle related provision, has been hugely beneficial to ASH